An exploration of Cigarettes in art
Bristol-based artist Fuller has created a new work Duty Paid paying homage to the packaging of a bygone era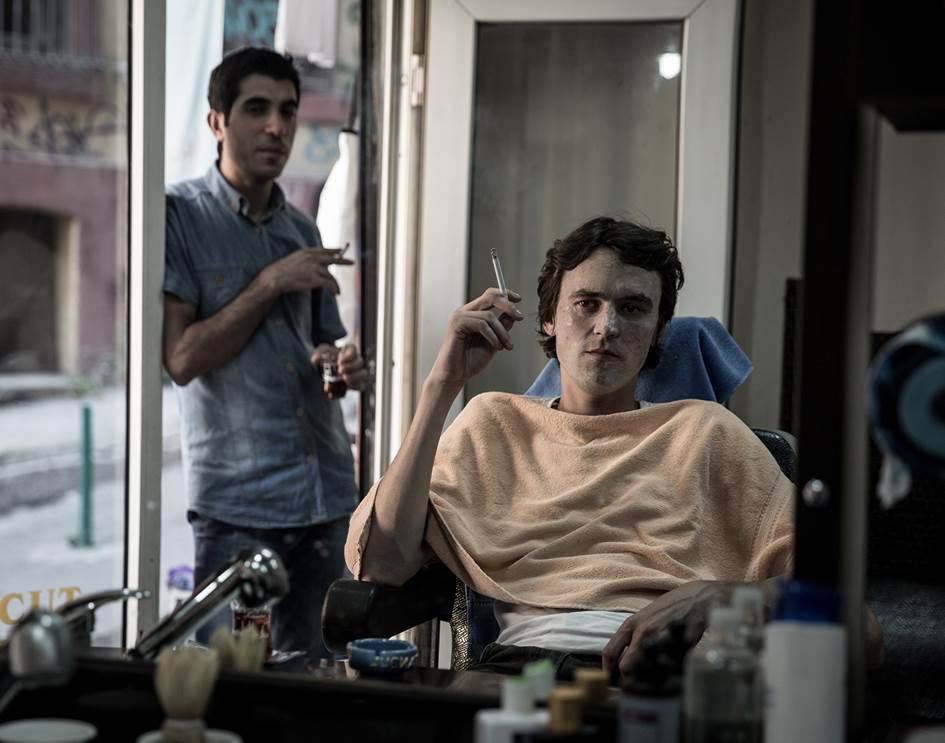 At the age of 15, I persuaded my mother to buy me several large boxes of cigarettes. I didn't smoke and my "I'm pure as the driven snow, darling" mama certainly was funding a potential habit. So why did she fork out the best part of £30 on cigarettes for me? Because, as a Young British Artists-obsessed GCSE student, I wanted to make like Sarah Lucas and fashion a self-portrait out of cancer sticks.
The bubble of my teenage pretentiousness was burst when almost all the cigarettes stuck down in the shape of my face were removed and inhaled by my far cooler schoolmates. The gluey shadow of my creation, with the odd strand of tobacco remaining, was a bit gutting - never mind the fact that I'd unwisely chosen Benson & Hedges which a friend later described as "like inhaling a Sunday roast".
But I've had a healthy interest in the relationship between smoking and art ever since. So it was intriguing to see British artist Fuller's sensitive response (more on which, later) to the legislation that came in this week banning UK tobacco companies from packaging their product in anything other than a drab olive green box covered in "Smoking Kills" warnings.
Thus signalling the final puttering out of the once colourful and lucrative cigarette advertising industry that was at first banned from sporting events, then television, then everywhere else and which relegated the once ubiquitous rows of colourful boxes from behind shop counters to beneath them.
The glamour of those little boxes, the cellophane packaging, the shiny card, the gilded wrappers and the satisfying noise of tearing them off all added to the appeal. Not to mention the fact that, from Marlboro to Lucky Strikes, the little-regimented wraps of tobacco came packaged in primary colours, the bold blues, reds and yellows of Modernism. There were "lipstick style" packs, such as Vogues, aimed at women; and French cigarettes were more exciting than any other kind. What you chose to smoke became a hallmark, an extended identity, a symbol of your personality. But now all the smokers in Britain are represented by unpleasant photos of blackened toes.
This is an excellent turn of events. Smoking is the biggest cause of premature death and kills more than 100,000 people every year in the UK, according to the department of health. There are currently 10m cigarette-smokers and a further 2.6m e-cig smokers in the UK according to Action on Smoking and Health (ASH). The law change is expected to save the nation a whopping £13bn.
But from the smoky sepia clouds puffed out on Film Noir to the red-lipsticked siren waving a cigarette holder, it is impossible to ignore the impact the killer industry has had in shaping a modern aesthetic. Artists have been depicting smokers as far back as the Mayans and there has been much written by art historians about 20th century paintings of smokers and the various connotations (class, really as it was mostly commoners who puffed away) and how that changed into the 21st century when it became a sign of wealth and gentility.
So it is nice to see Fuller's large-scale work Duty Paid, recently on show at the Palm Tree Gallery and due to return to London in a couple of weeks' time, for which he flattened the colourful cigarette boxes and transformed them into tombstones.
Bristol-based Fuller, 35, who is best known for a hand-drawn map of London that took him a decade to complete, recently gave up smoking after almost two decades.
"Smoking has been become a very political subject and that naturally changes its perceptions in art," he says. "You're taking something that has been very glamorous. But society's common sense has taken the appeal out them, certainly the sex appeal anyway."
"What I'm really exploring is the ludicrousness of the whole thing," he says, referring to the words like "smooth" and the "loaded, sensual copy" that was used to market tobacco products.
Fuller describes his piece as a "memento-mori", something that displays the foolishness of an addiction which pointlessly kills. Cigarettes have been used as shorthand for this kind of point often. From devoted smoker Sarah Lucas' Life's A Drag (Organs) sculpture, the twisted up shells of two cars covered in cigarettes, representing her lungs; to Chinese artist Xu Bing's Tobacco Project, which includes a tiger skin rug (made using 500,000 First Class fags), many artists have successfully used cigarettes as a medium in themselves without them being stolen and smoked.
No movement poked fun more derisively and yet drew so much inspiration from the tobacco industry than Pop Art, and Claes Oldenburg's sculpture Giant Fagends (1967) is one of the darker, more overtly critical pieces to have come out of it. The stubbed-out, twisted, larger-than-life sculpture thrusts the grotesquery of it centre stage.
But as smoking becomes anachronistic and unpopular works like Fuller's (not to mention the boxes themselves, which will doubtless become collectibles), will serve as testimony of a bygone era. "It's actually an homage to the tobacco brands because there's an element of nostalgia there," he says.
Join our commenting forum
Join thought-provoking conversations, follow other Independent readers and see their replies