Graffiti artist SEEN: 'Street art has lost its edge – it's not the same anymore'
The 'Godfather of Graffiti' explains why he turned his back on street art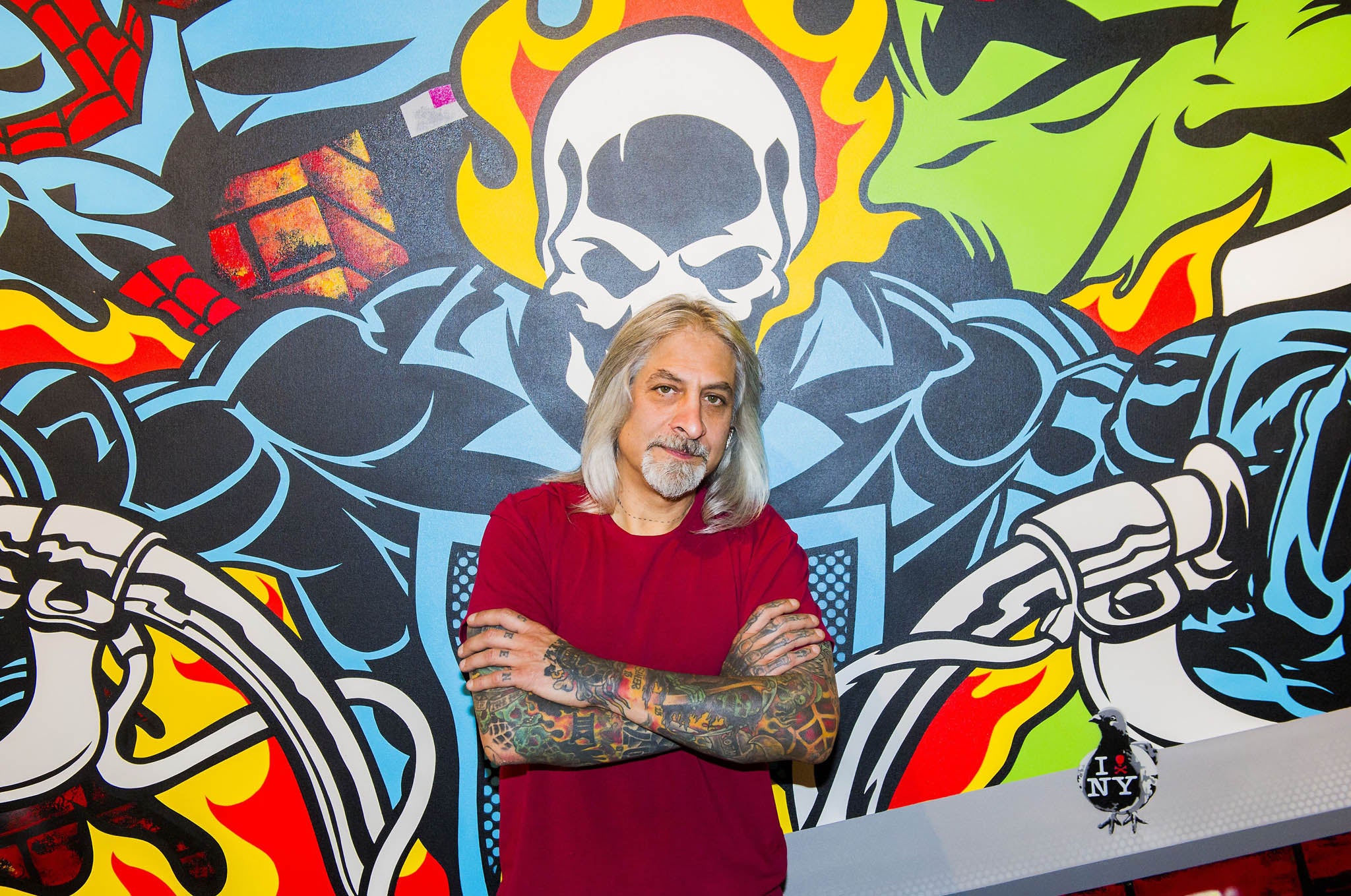 Known as the 'Godfather of Graffiti', SEEN began spray-painting trains on the New York Subway at the age of 11.
Throughout the Seventies and Eighties, SEEN built up a name for himself by painting New York Subway with bright lettering and cartoon characters, earning a reputation as one of the best known graffiti artists in the world.
But after spending 16 years spray-painting underground, SEEN, real name Richard Mirando, became disillusioned with the graffiti scene and set up his own tattoo parlour as a way to continue making art.
Now more likely to be seen exhibiting canvas work in a commercial gallery than painting illegally outside at night, Mirando still thinks the street art scene is not what it used to be.
"Today it's just gone so far to the point where you don't know what's real or fake anymore. It's missing the mysteriousness about it," he says, adding that advancements in technology have also changed the graffiti scene as it is known today.
SEEN's comic book heroes
Show all 12
"Now, everyone can just go on the computer and search for any graffiti artwork available, you can look up graffiti letters from A to Z or 1 to 9, you could design a package altogether and look like a graffiti artist today. Anybody can do it now, it's lost, it's gone," he says.
After realising he needed to find new ways of continuing his brand, Mirando set up his own clothing line a few years ago that prints t-shirts with his distinctive lettering and comic hero renderings.
"Graffiti lost its edge in the mid-Eighties, and that's why I needed to find other mediums like tattooing and clothing to put my name to," he says.
More recently, Mirando has revisited his passion for superheroes to paint a series of canvas work inspired by some of Marvel and DC Comics' most famous characters such as Spiderman, Superman and The Hulk.
His fascination with comics began as a boy growing up in a single-parent household, thanks to his his mother who would often put him in front of cartoons on the TV while she worked around the house.
"My whole life was full of comic books and TV, I would watch everything from Warner Bros to Top Cat, all the comics," he says.
He has since painted numerous comic book heroes that have been immortalised on the silver screen , including Spiderman, Superman, Captain America, Wonder Woman and Iron Man.
Unable to choose a favourite character, he cites The Hulk, The Thing from the Fantastic 4 ("because he's huge with rock-muscles"), The Pink Panther and Dick Tracy as among his favourites.
With comic books being such a big part of his life – both as a child and adult – it's easy to read them as surrogate father figures, but Mirando insists they didn't have quite that power.
"They weren't father figures growing up but they were my friends, for sure," he says.
SEEN's 'Superheroes' are on show at the Opera Gallery, Mayfair, from 20 June to 4 July
Join our commenting forum
Join thought-provoking conversations, follow other Independent readers and see their replies