How conceptual art helped heal my broken heart
Martin Creed's ex-girlfriend discusses her quirky cure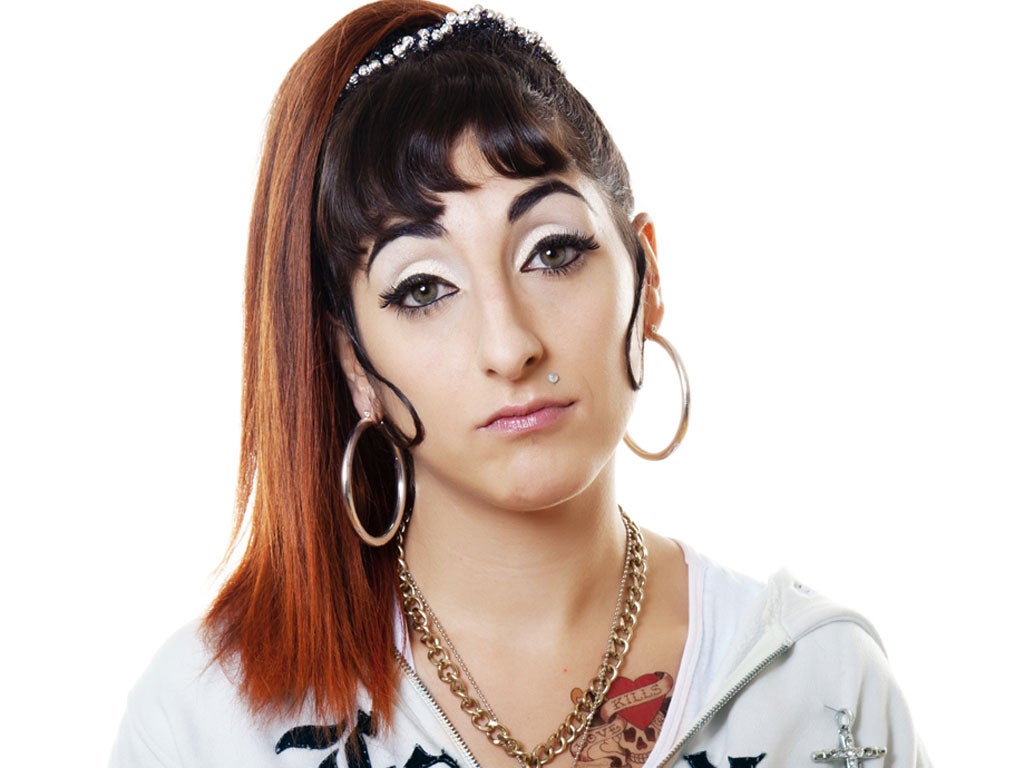 An empty room with the lights going on and off, athletes running through a hallway or a piece of blu-tack stuck to a wall: as Martin Creed knows, anything can become art, given a little conceptual tweaking. What about a relationship, though? Or the end of one? Three years ago, Creed met a young artist/comedian called Miriam Elia. Now Elia, 29, has taken the lead from her ex-boyfriend and has fashioned their brief encounter into an artwork, entitled I Fell In Love With a Conceptual Artist, and It Was Totally Meaningless!!!
"It was a response to heartbreak, like so much popular culture," says Elia. "I was really upset so I wrote my feelings down and they, in turn, made me laugh because they seemed so clichéd." She wrote in to the True Life section of Take a Break with her story, aping the magazine's signature style, and sprinkling it with tongue-in-cheek references to Creed's most famous works. "He giggled and I found him instantly attractive; THE LIGHT BULB WAS SWITCHED ON", she wrote. "He had built an installation in my heart, and there was no escaping it. We spent hours drinking wine, laughing and watching films of some girl projectile vomiting in a gallery. It was the most romantic time of my life."
When the magazine rejected the story – according to its editor, Elia says, it was not harrowing enough – the Saatchi Gallery picked up the comical piece and published it online.
Now, to mark the 10th anniversary of Creed winning the Turner Prize with The Lights Going On and Off, Elia is staging an installation dedicated to her abortive romance in a deconsecrated church in north London. The project – one part Tracey Emin to two parts Miranda July – will feature the magazine story that never was blown up "out of all proportion" on an illuminated billboard, while a choir will sing "meaningless" boy-band ballads. "It will be like a Boyzone video. Lots of smoke and candles," says Elia. "It should be quite cathartic. I want people to laugh at it, but at the same time it's still quite painful for me."
Elia graduated from the Royal College of Art in 2006, but quickly became disillusioned with the emptiness of much modern conceptual art. She turned to comedy, writing for Mitchell and Webb and Jessica Stevenson, as well as her own BBC Radio 4 show, A Series of Psychotic Episodes, which satirised the contemporary art scene and was nominated for a Sony Award. A book based on one of its recurring characters, an existentially troubled hamster, will be published next year.
Elia met Creed when she was performing stand-up at Shoreditch Town Hall in 2008. Creed was playing at the same gig with his band and the two bonded backstage. "When he first asked me out, I remember saying to my Mum, 'I should go, I might get some material out of it'," she recalls. "In fact it was Martin who got me back into making art. He tried to make me understand that comedy and conceptual art are not all that different. Duchamp was funny. Some of Martin's work is very funny. It's screaming out for someone to make the connection."
Elia is working on further connections. In the meantime, audiences will have to draw their own conclusions as to whether they're looking at true heartbreak or an elaborate artworld hoax. "I guess people will take what they want from it. Which is exactly the kind of thing Martin would say." Creed, now in a relationship with a psychoanalyst, was unavailable for comment. Has Elia shown him the artwork? "We haven't talked about it but I think he knows that it's more about me than it is about him."
The Nave Church, St Paul's Road, London N1 (www.aubingallery.com) 9 to 11 December
Join our commenting forum
Join thought-provoking conversations, follow other Independent readers and see their replies