'Le Bateau', by Henri Matisse: Rhodri Marsden's Interesting Objects
Number 83
Rhodri Mardsen
Friday 16 October 2015 19:00 Comments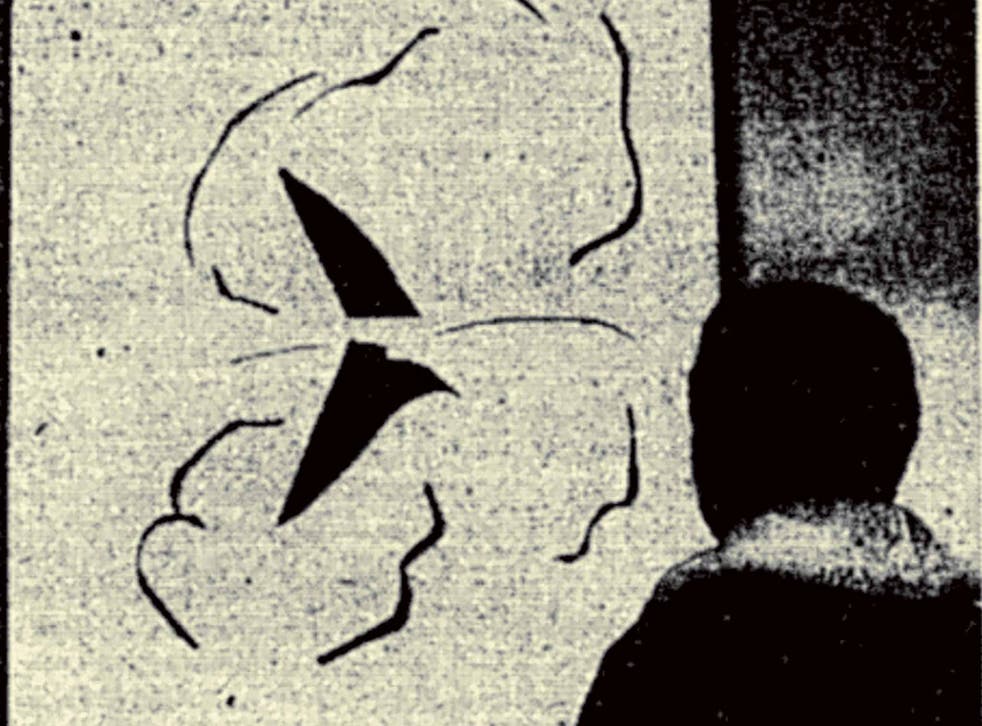 Today in 1961, final preparations were being made at New York's Museum of Modern Art for the opening of an exhibition entitled "The Last Works of Henri Matisse". Forty of the artist's gouache papercuts dating from the late 1940s and early 1950s had been brought over from Paris by Monroe Wheeler, the museum's director of exhibitions, and hung in a space on the ground floor. The last but one picture, just before the entrance to the cafeteria, was Le Bateau, an image of a sailing boat and its reflection in the water. It was hung upside down.
There have been a few notorious instances of pictures being accidentally hung at 90 degrees (Edwin Dickinson's The Fossil Hunters at the Carnegie International Exhibition in 1929, Mark Rothko's Black on Maroon at Tate Modern in 2008), but this 180-degree clanger went unnoticed for 47 days.
One of the exhibition's 116,000 visitors, a stockbroker by the name of Genevieve Habert, had felt slightly unsettled by the image on her visit, and so she returned to MoMA on the evening of Sunday 3 December to check. Sure enough, the catalogue clearly indicated that the painting was upside down. She advised a museum attendant, who replied: "You don't know what's up and you don't know what's down and neither do we."
Having failed to interest the museum, Ms Habert called The New York Times, which conveyed the complaint to Wheeler. Horrified, he ordered the painting to be rehung.
"It's very confusing," Alicia Legg, an assistant curator, told the newspaper. "The labels on the back were put upside down and the picture apparently has been shown upside down before." Pierre Matisse, the artist's son, was quoted as saying that Habert "should receive a medal". She did not receive one.
Register for free to continue reading
Registration is a free and easy way to support our truly independent journalism
By registering, you will also enjoy limited access to Premium articles, exclusive newsletters, commenting, and virtual events with our leading journalists
Already have an account? sign in
Join our new commenting forum
Join thought-provoking conversations, follow other Independent readers and see their replies