Marianne Heske, artist: 'I'm not so interested in handicrafts. It's more thinking, mind-mountains'
Karen Wright meets the artist in her studio in Oslo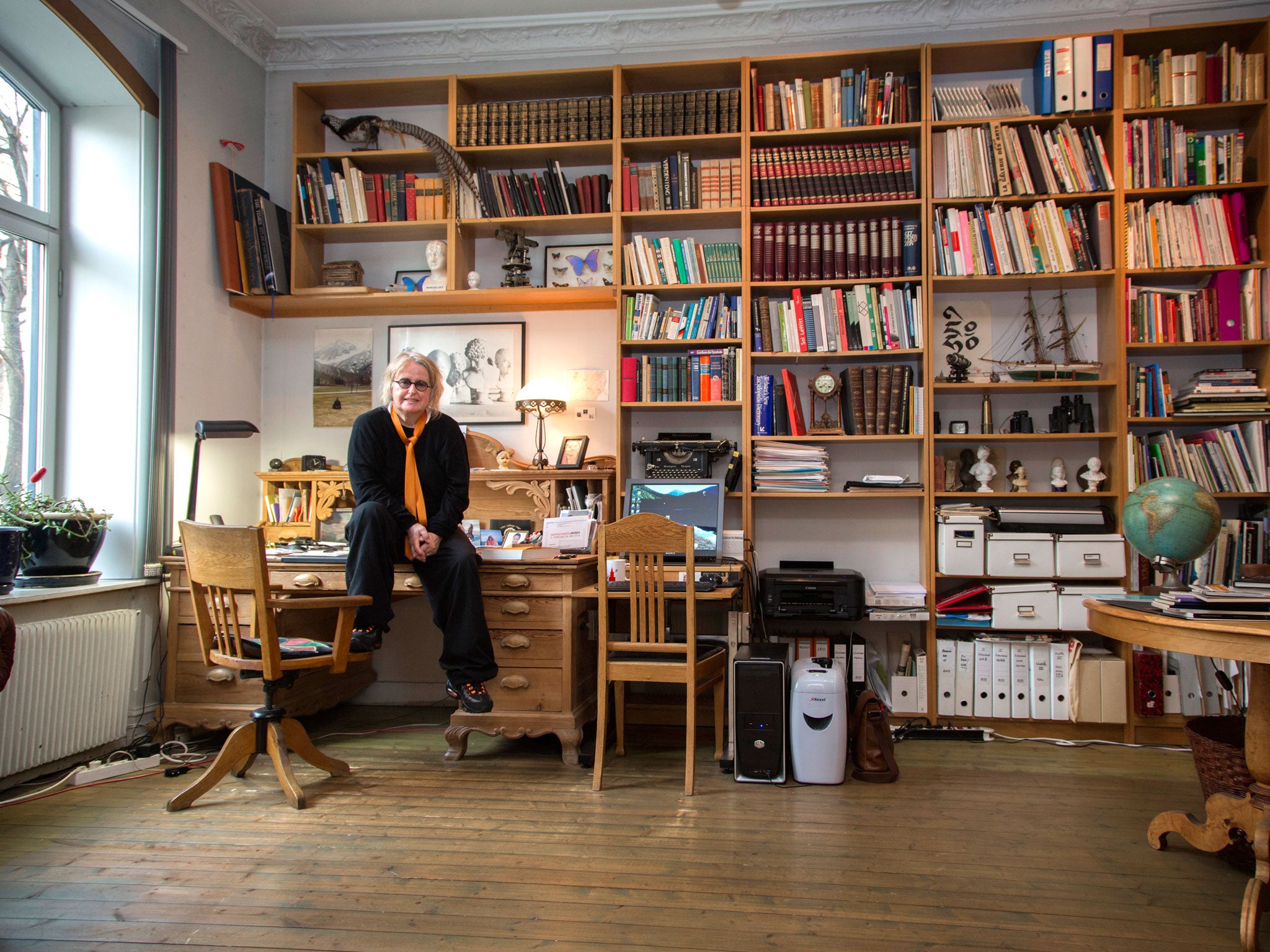 Marianne Heske lives and works in Oslo in a property she purchased around 20 years ago. Before that, she had a studio downtown. "But I didn't live there. It was forbidden because it was in a very damaged old house in the centre of Oslo." She shares the gracious flat with her assistant and life partner, Hedwig Skjorten. The space is full of Heske's work and archive of a career as a conceptual artist that spans more than 40 years.
Heske was born in 1946 in Aalesund, a small village deep in the fjords of Norway. She was isolated in some ways, but her parents were intellectuals and didn't discourage her desire to be an artist. "They gave in very soon because I was painting and drawing since I was a baby." She went to art school in Bergen before deciding she needed to leave the conservative artistic attitudes of Norway and travelled to Czechoslovakia. While in Prague she met a lot of artists "working with land art. This was in 1970, and that was really, for me, a mental revolution, to meet people who were thinking in the same way as me – not to make concrete sculptures, not to make paintings to hang on the wall, but using the whole mind as a tool."
Culture news in pictures
Show all 33
Heske moved to Paris and in 1980 she had a show in the Centre Georges Pompidou where she transported an old cabin from near where she was born in Norway into the museum. "I thought, 'I will move that to Paris. Just to materialise this fundamentalist way of thinking'." Heske is clear that her work is not about making things, although there is a monumental public sculpture of a doll's head (another theme in Heske's work) in Oslo that I am taken to see. It is the idea that is important rather than the finished object. "I'm not so busy with handcrafts, you know. I'm more thinking, it's just mind mountains, you know."
Recently she has moved a "common" house destined for demolition to a prime position, juxtaposed with the Parliament building in the centre of Oslo. "I talked with these people in the parliament about it. Everybody for some strange reason thought the work was a good idea. It's a different world that I bought into Oslo centre".
The piece, House of Commons, has been hugely popular with both tourists and locals, though when I visit it is scheduled to be dismantled imminently. While I am in Heske's flat there are phone calls from people who want it moved to other sites, as well as offers to purchase the work. I ask about her impending decision and possibility of demolition. "Nothing should be for ever," she replies. "Every second is changing, all the time."
Marianne Heske can be seen in Sublime: the Tremors of the World, Centre Pompidou–Metz (centrepompidou-metz.fr) until 5 September
Join our commenting forum
Join thought-provoking conversations, follow other Independent readers and see their replies