Moniker Art Fair 2014: Street art goes mainstream
Thousands are expected to flock to London's other art fair during Frieze week
Matilda Battersby
Friday 10 October 2014 22:05 Comments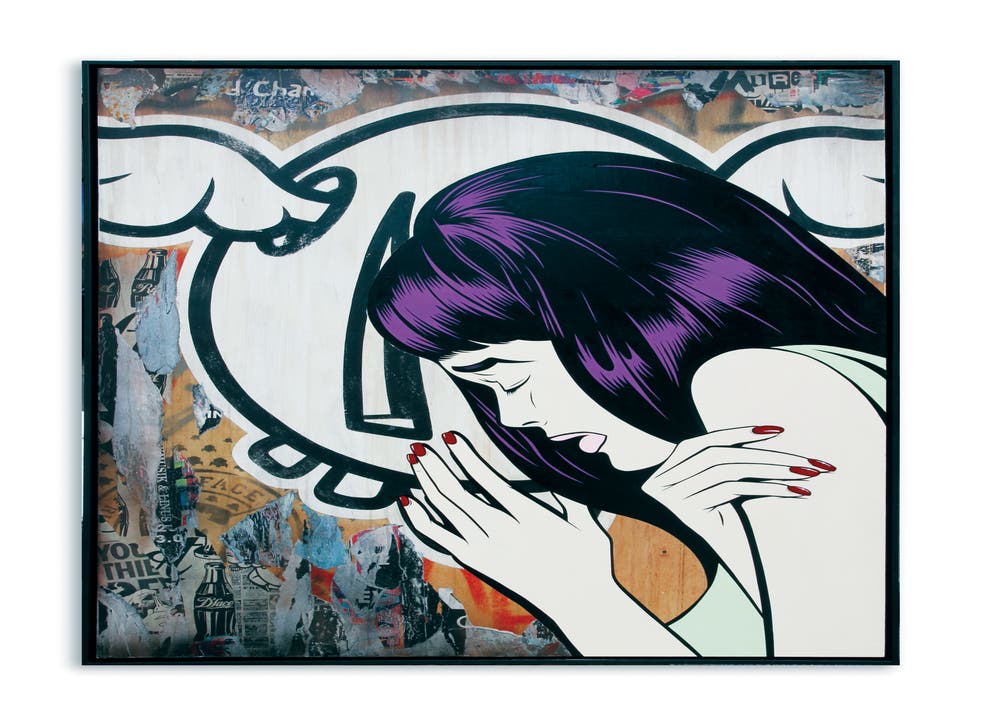 It's all very well being part of an "underground" movement so cutting edge that only hipsters have heard of you. But even street artists need to make a living. And an increasingly popular means for "graffers" to make one is to sell the tags and stencils that otherwise emblazon our walls and pavements for free to well-heeled art collector types via the Moniker Art Fair.
Coinciding with Frieze next week (so that said collectors can hop conveniently from London's Regent's Park to the Old Truman Brewery on Brick Lane), the Moniker Art Fair, which unofficially specialises in street and graffiti artists, will bring works by Shepard Fairey (famous for the Obama 'Hope' poster), London's Dean Stockton aka D*Face (known for his use of stickers and paper) and electrical tape artist Benjamin Murphy, to the Capital.
In pictures: Moniker Art Fair 2014

Show all 11
But how do street artists, who arguably specialise in providing art for its own sake in a way that John Ruskin could never have predicted, feel about being part of an art fair that attracts more than 12,000 people over its four day duration with an objective to buy? Is it not counter-intuitive when many such artists, particularly the likes of Banksy and D*Face, specialising in critiquing society's faults and consumer culture in their work?
D*Face doesn't think so. He says that producing art for a gallery or art fair makes it an entirely different animal. "The definition is pretty simple. If something's in an art gallery or art show then it isn't street art. If it's on the street then it is street art or graffiti."
"I started doing this 15 years ago when there was no such thing as 'street art'," says D*Face who had his first solo show Death & Glory at the Stolenspace gallery in 2007. "It was just me doing something between graffiti and stencils in my spare time."
Moniker Art Fair & The Other Art Fair, 16-19 October, Old Truman Brewery, www.monikerartfair.com
Register for free to continue reading
Registration is a free and easy way to support our truly independent journalism
By registering, you will also enjoy limited access to Premium articles, exclusive newsletters, commenting, and virtual events with our leading journalists
Already have an account? sign in
Join our new commenting forum
Join thought-provoking conversations, follow other Independent readers and see their replies