My phallic response to Britten's centenary
Sarah Lucas
Wednesday 01 May 2013 19:00 Comments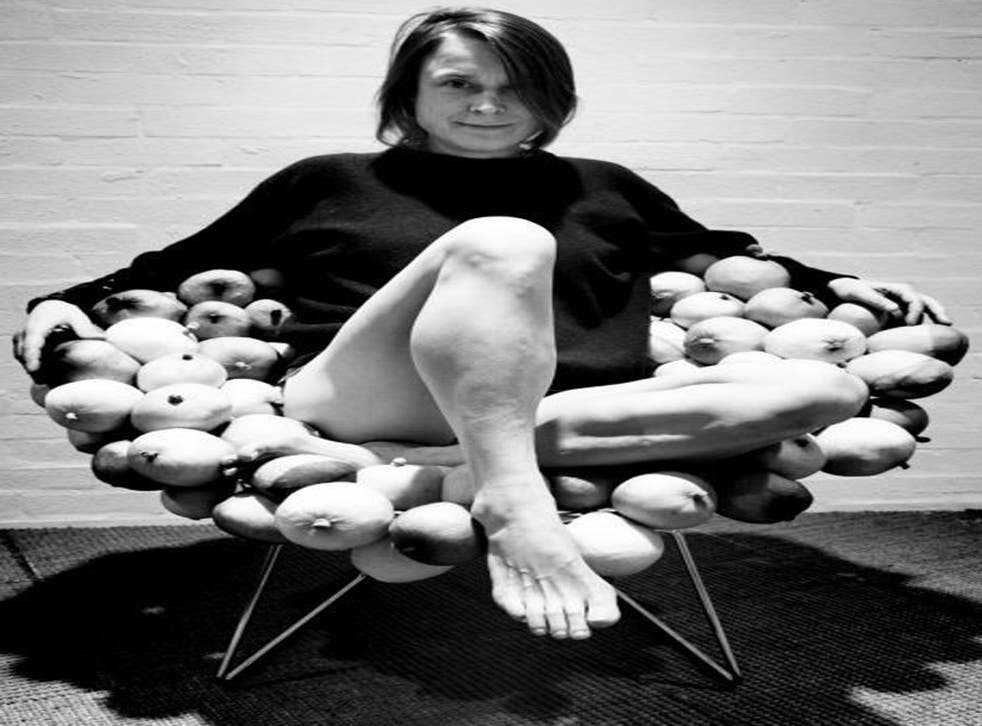 I'll be showing four large-ish concrete sculptures, all phallic, at SNAP at the Aldeburgh Festival next week. A glorification of the male creative principle, and the importance of having a muse. Artists including myself have been invited to respond to Benjamin Britten's life and work. This year is the composer's centenary. When Britten and Peter Pears started the festival in Suffolk in 1948, they intended it to be a celebration of music and the visual arts. Since then, the music side has continued to grow in stature into a truly international and excellent event, with the visual arts side of things getting a bit side-lined – or at any rate, not making much noise. In part, this could be due to the lack of available exhibition space at Snape Maltings.
I suppose you could think that my sculpture "Eros" is Benjamin Britten and "Priapus" is Peter Pears. Or it could be the other way around, since we're musing.I've been musing on the penis, artwise, since the early Nineties. Initially it was an antidote to all the tits and bums we seem to be bombarded with daily. It could also have something to do with the fact that I don't, personally, have one. In any case I found it to be a perfectly self-contained sculptural form, "pregnant" with meaning. A totem.
Strangely, my own presence in Suffolk was by invitation of Britten, albeit posthumously. I must have heard something of his on the radio and then bought a CD and, being enchanted, I came up to look at a house he'd once lived in, not realising I was looking for a house. I now live in it. And that was the beginning of my involvement with the Maltings – as a punter.
The first SNAP was formed in 2011 by a group of artists based in Suffolk – some actually from Suffolk and some more recently arrived from London – artists who knew each other from here or there, and new connections rapidly forming.
Another strange coincidence, for me, is that Roger Eno is part of this year's show. His album The Music of Neglected English Composers was the soundtrack to my first summer spent in Suffolk, lending an eccentric edge to balmy afternoons.
And while we're on the subject of coincidence, I share a birthday with Maggi Hambling. Maggi, in her fearless way, has taken on the War Requiem for her part in this year's show. Other artists in the show include Abigail Lane, Ryan Gander, Cerith Wyn Evans and Juergen Teller.
The exhibition as a whole is scattered throughout the grounds' derelict areas and concert halls. So, unlike most exhibitions, you have to go around and look for things.
SNAP 2013, Aldeburgh Festival, Suffolk, (snapaldeburgh.co.uk) 8 to 30 June
Register for free to continue reading
Registration is a free and easy way to support our truly independent journalism
By registering, you will also enjoy limited access to Premium articles, exclusive newsletters, commenting, and virtual events with our leading journalists
Already have an account? sign in
Join our new commenting forum
Join thought-provoking conversations, follow other Independent readers and see their replies