Natsuko Kuwahara's Bread and a Dog: A chronicle of four years of feeding her pet
Bread is most irresistible to Kipple but she is also a big fan of ham and cheese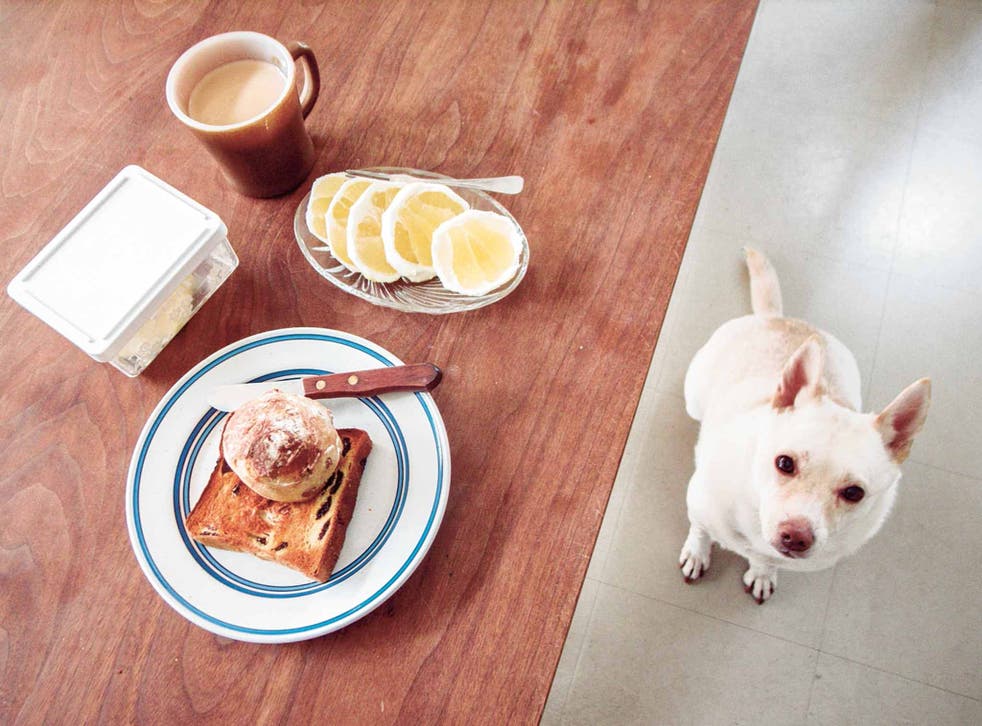 It's a familiar scene: a dog yearning for some food not intended for it. Natsuko Kuwahara started photographing her pet Kipple four-and-a-half years ago, after she noticed her hanging around at breakfast time.
A food stylist who began her career as a pastry chef in a bakery, Kuwahara found Kipple on an animal-fostering website and duly adopted her nine years ago. Living in the Nakano district of Tokyo, she describes her beloved dog as "self-effacing and slow tempo, sometimes stiff-necked, but calm and peaceful. She lives at her own pace."
When Kuwahara began to upload to the internet some of the pictures she had taken, the mixture of tantalising meals and an inquisitive furry face proved irresistible and she soon found a sizeable following.
The project has now been turned into a book, Bread and a Dog, which comes with recipes for the dishes that are teasing the mixed-breed pooch, such as black-sesame pancakes and banana-coconut muffins.
As the title suggests, it is bread that is most irresistible to Kipple "because of the delicious smell". She is also a big fan of ham and cheese, though Kuwahara tries to keep her away from delicacies.
Aside from providing some rather charming shots, the 43-year-old hopes that the project will encourage people to look at pets differently. "It would be great if people could feel the fulfilment of living with dogs and cats," she says. "I also wanted people to find out about rescue dogs" – in Japan most dogs are shop-bought – "and to realise the charm of mixed-breed dogs. I wish for all animals in the world to live happily alongside humans."
'Bread and a Dog' is published by Phaidon, priced £9.95
Join our new commenting forum
Join thought-provoking conversations, follow other Independent readers and see their replies