Omer Fast, film-maker: 'I stare at the screen, drink coffee, go and pee...'
Karen Wright meets the film-maker in his peaceful studio in the Mitte area of Berlin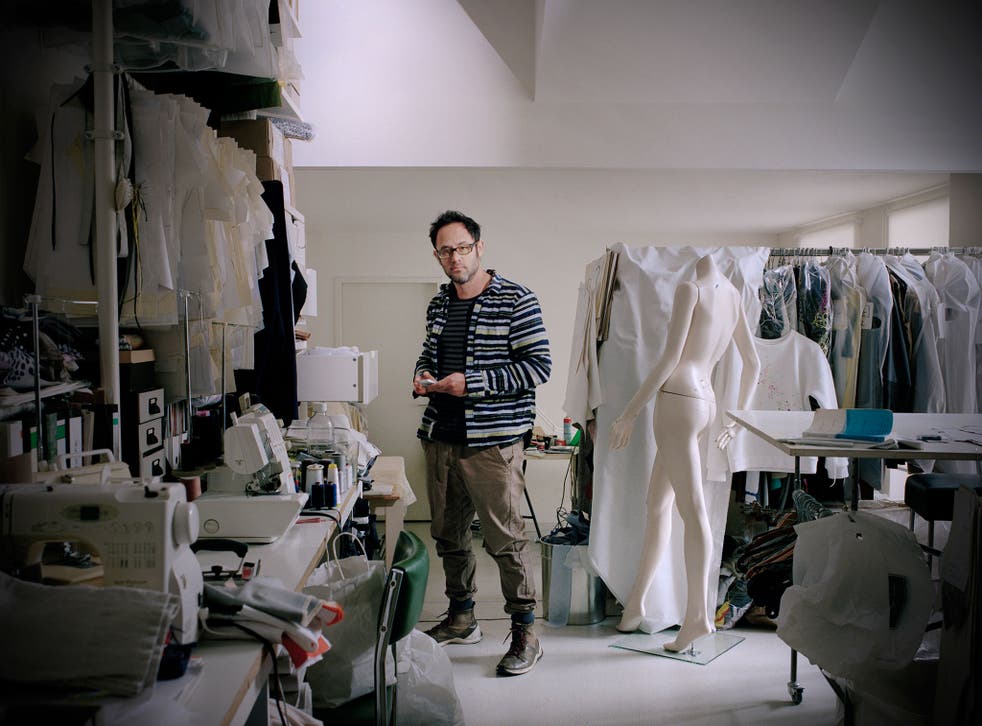 Film-maker Omer Fast has a peaceful studio in Berlin in the Mitte area. He has lived in the same building with his family for the past eight years. It is not spectacular but workmanlike; he says it is a "neutral place" to work and in which to have meetings.
Fast was born in 1972 in Jerusalem, and was brought up and studied largely in the States, where his father was training to be a doctor. Upon graduating from university, he got a job at Time magazine before meeting his German wife. He followed her to Berlin to try to become a full-time artist.
I first met Fast at a talk in Cardiff when he was a finalist in the Artes Mundi prize of 2014. There he spoke with insight about his parents' disappointment when he gave up his established job to become a filmmaker.
I ask him if his parents have forgiven him for leaving New York for Germany, a place laden with history. "We settled and resettled several times. I spent my childhood in Jerusalem and my teenage years in New York but we moved a lot. Having these two cultures that were not reconcilable instilled the notion of the criticality of place." Living in Berlin with the need to think and operate in a different language means, he says: "You are condemned to be the outsider and it comes with some benefits. It gives you the possibility of seeing things in a different way."
When I ask what he does in this characterless utilitarian space he laughs. "I do what you do: I stare at the screen, drink coffee, go and pee, stare at the screen some more, go for a walk, drink more coffee and go and pee."
Fast later sends me the script he is working on. He has won a prize for short films in Germany and it comes with money to develop a project. He has chosen to expand Continuity, an earlier film. It is engaging and quasi-surrealistic, laced with a mixture of sex and politics. One of the strangest scenes is when the two main protagonists are driving in what appears to be a northern European forest. Suddenly they come upon a camel in the middle of the road. When I comment on this impactful moment, he say it was a nightmare as they had to do the take six or seven times. The road had to look pristine and the camel is "a peeing and pooing machine. It took a lot of cleaning up at the editing stage".
"That is the stuff people are unaware of – they know the heroics and the histrionics of the process. For me it is longer and more private and lonely than that. Coming up with an idea and nurturing it takes personal space and a long time."
'Omer Fast, Le présent continue', Jeu de Paume, Paris, 20 October to 24 January (jeudepaume.org)
Join our new commenting forum
Join thought-provoking conversations, follow other Independent readers and see their replies