Photographer Emily Garthwaite captures the 'real' Romania as she joins locals taking mud baths on Turda's salt flats
The sludge is a by-product of salt-mining techniques once employed in the town, which is said to have rejuvenating qualities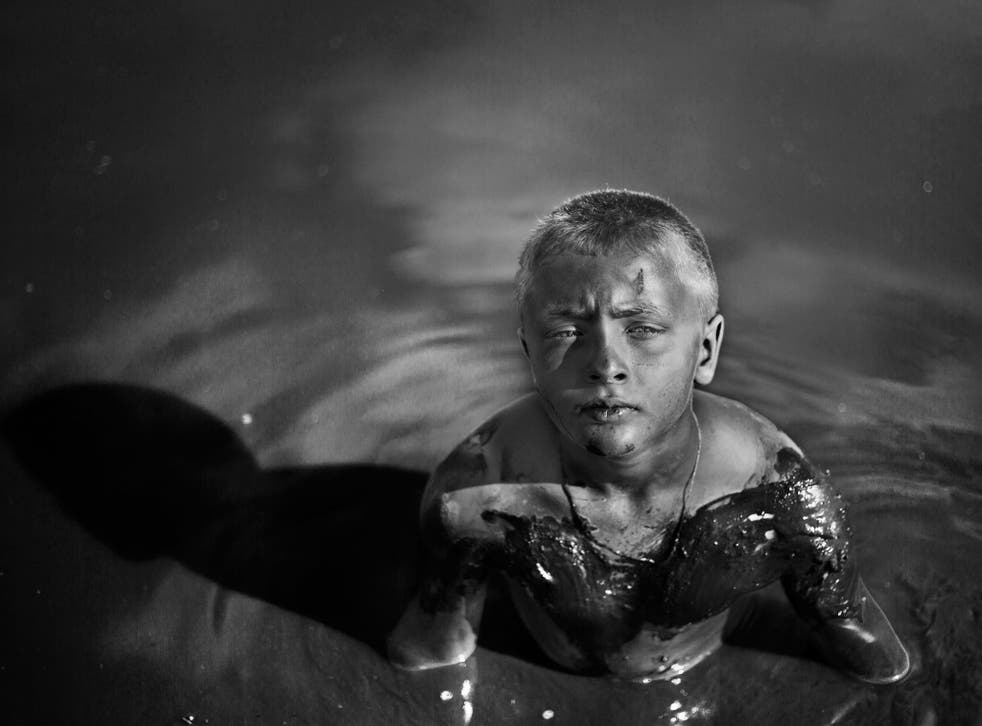 It looks for all the world like the results of an environmental disaster – but Emily Garthwaite has captured anything but.
When the 22-year-old travelled to Romania last August, she was convinced to visit the salt flats of Turda in the north-west of the country by a man who offered to show her the "real" country.
And so the Londoner came upon a community that bathes… in mud. Elderly residents daily immerse themselves in the sludge (a by-product of salt-mining techniques once employed in the town), which is said to have rejuvenating qualities.
But reinvigorating the body is not its only benefit. "When Communism ended in Turda, they didn't have any bars or clubs or theatres," explains Garthwaite. "They had nothing that gave them a sense of community. That's what these baths offered" – the chance, that is, to catch up on gossip.
Garthwaite's favourite subject was a woman who insisted on getting naked. "She was committed to getting her boobs out and saying, 'Look how good they look at 80.' I kept coming back for two weeks and every day she'd be determined to get me to photograph her."
Garthwaite, who admits she was often the youngest person at the salt flats by 25 years, got her hands dirty, too, dancing with people in the mud. "I nearly fell in once because they were so excited to get me involved. The mud was boiling."
It is interesting to note that no one looks self-conscious about their shape. "You don't notice any of the lumps and bumps on them because they just rock it," says Garthwaite. "I think there's a real understanding of their bodies, which you only get with age."
For more: emilygarthwaite.com
Join our new commenting forum
Join thought-provoking conversations, follow other Independent readers and see their replies