Photographer Giulio Magnifico captures the tranquillity and characters of Italy's osterias
Magnifico describes an osteria as being "like a bar but with a very old style"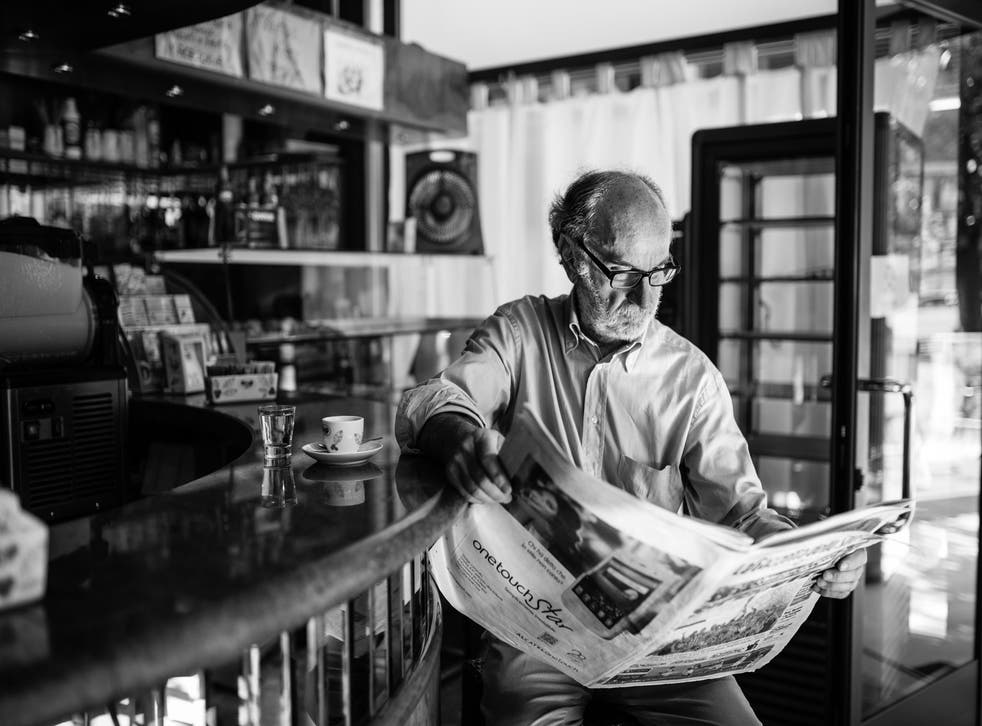 Italians have been kicking back and enjoying a glass of wine and a bite to eat in osterias since the 14th century.
"We have two kinds of places to go drinking," explains Giulio Magnifico. "One is the classic bar and the other is the osteria." The latter he describes as being "like a bar but with a very old style", which he compares to our old English pubs.
Over the past three years, Magnifico has been taking photographs of the folk who frequent the osterias of his home city, Udine, in the north-east of Italy. "The osterias represent the soul of the ancient traditions of my region," says the 27-year-old. "And the people who drink there fit perfectly in the environment."
Portfolio: Giulio Magnifico

Show all 8
Magnifico points out that osterias are most popular in northern and central Italy; there are around 15 in Udine. He didn't set out to photograph primarily male subjects, but explains that during the day, most customers are elderly men catching up with each other, reading the newspapers that are laid out for them, or having a snack – typically cured meats and local cheese.
Later in the evening, younger people descend on the scene and the tranquillity of the day is lost. "I hope people can feel the same good emotions that I felt when I took the photos," says Magnifico. "I want to try to transport the viewer so they feel they are inside the osteria with me and these friendly characters; maybe even accompanied by a glass of wine."
For more: giuliomagnifico.it
Register for free to continue reading
Registration is a free and easy way to support our truly independent journalism
By registering, you will also enjoy limited access to Premium articles, exclusive newsletters, commenting, and virtual events with our leading journalists
Already have an account? sign in
Register for free to continue reading
Registration is a free and easy way to support our truly independent journalism
By registering, you will also enjoy limited access to Premium articles, exclusive newsletters, commenting, and virtual events with our leading journalists
Already have an account? sign in
Join our new commenting forum
Join thought-provoking conversations, follow other Independent readers and see their replies