Photographer Peter Untermaierhofer finds beauty among the rubble of deserted buildings
The Bavaria-based photographer started shooting deserted venues after discovering a community dedicated to seeking them out across Germany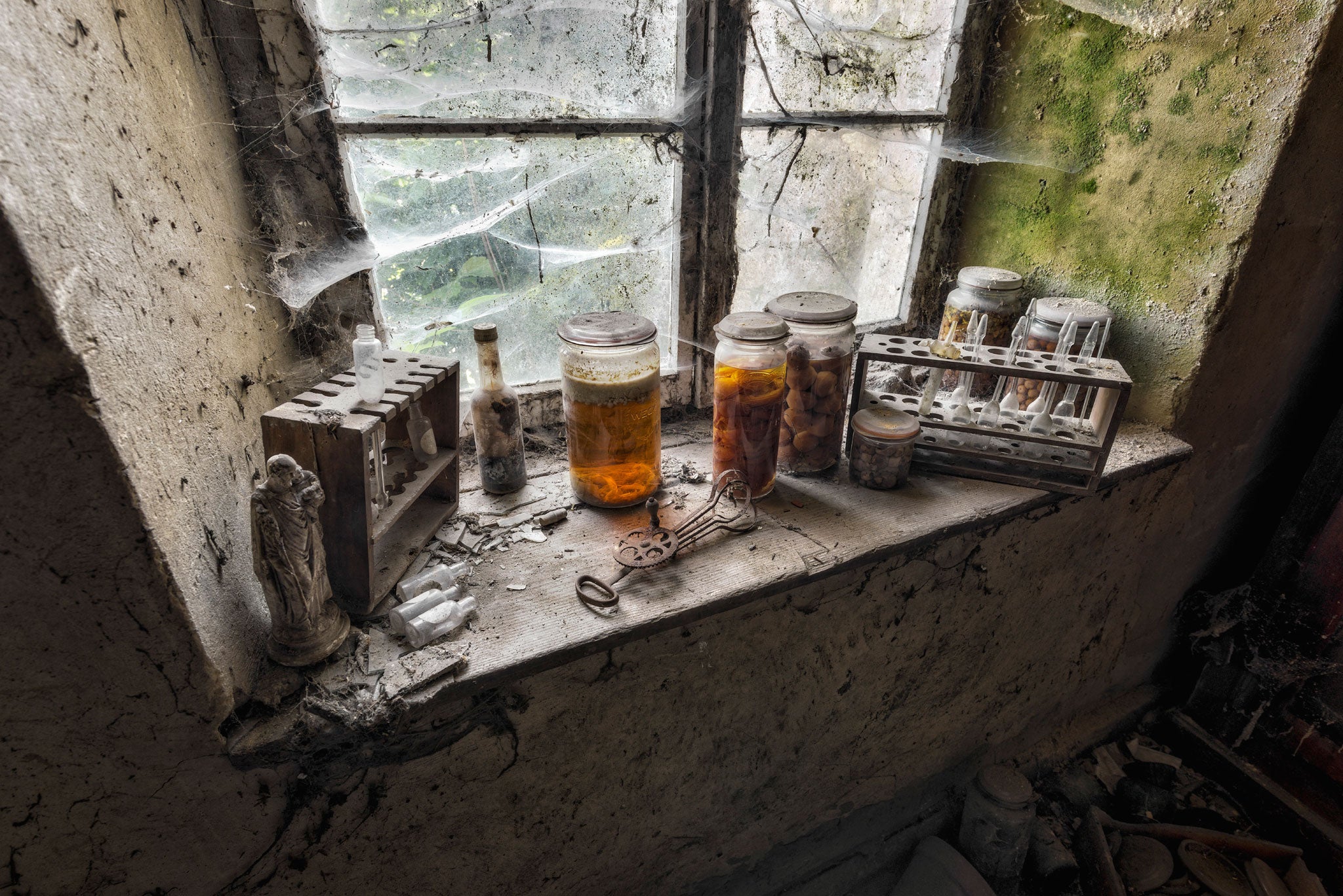 The buildings he alights on might be abandoned, but Peter Untermaierhofer claims there is much beauty to be found among the rubble.
"Things become lost when they aren't used for their original purpose any more and decay starts to destroy it," he says. "It's nice to see nature take everything back. I see romance in it."
The 31-year-old also has a distinct preference for "the architecture of former days. It's so different to buildings now."
The Bavaria-based photographer started shooting deserted venues after discovering the existence of a community dedicated to seeking them out across Germany. He has been hooked ever since and has travelled all over Europe searching for such locations.
Portfolio: Peter Untermaierhofer
Show all 7
The images here are from his series "Lost Places". The image at the top of this article was taken in disused houses in Luxembourg in 2013. Inside the browning jars are cherries; the entire room was filled with them. The cassette player (the first image in the gallery above), meanwhile, was found in a worn-down mansion. Because there was no working electricity, Untermaierhofer never found out what was on the tapes.
In his desire to work undetected, disturbing local people for information as little as he disturbs the locations, he is frequently in the dark about the houses' stories and why they have been left in ruin. Rather, he hopes his audience "feel transported to the place for real. Sometimes people tell me their feelings towards my work at exhibitions and it's always totally different. But that's the interesting part. I give them a scene and they make their own movie in their heads."
For more: untermaierhofer.com. An exhibition of his work is at the MucAmie concept store in Munich (mucamie.de) until 15 February
Join our commenting forum
Join thought-provoking conversations, follow other Independent readers and see their replies