Photographer Yoko Ishii's images show wild Sika deer roaming the streets in Nara, Japan
The deer are treated as divine creatures, thanks to a local legend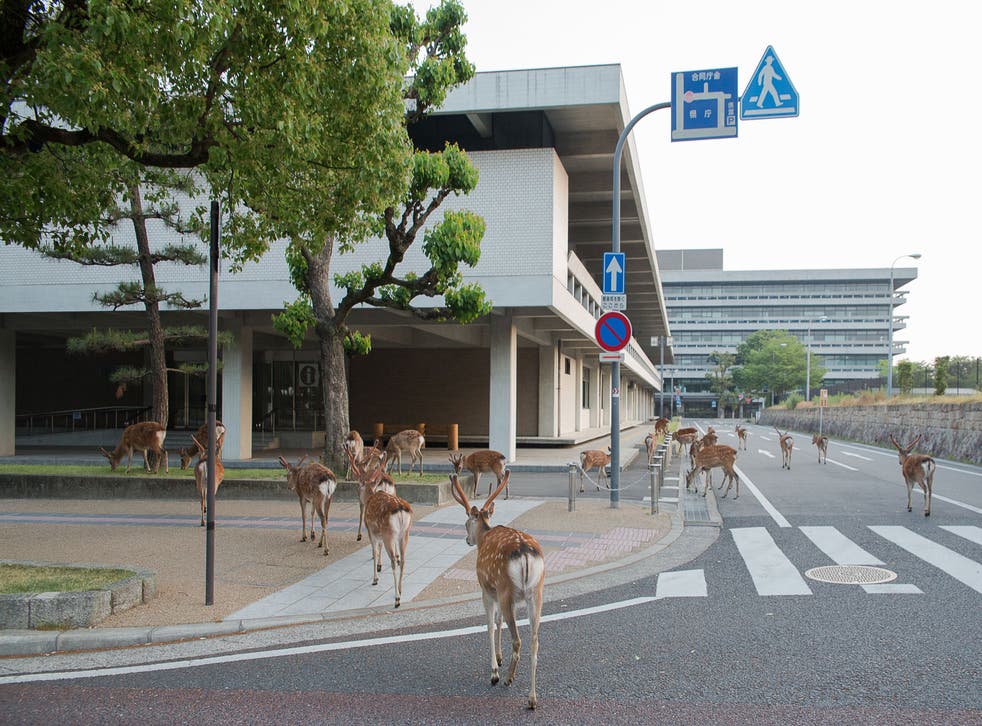 Japan is in the midst of a deer epidemic. The animals are overrunning a number of its regions, causing havoc for farmers, and leading to local governments encouraging "population management".
About 360,000 are culled a year – but in Nara, 40km south of Kyoto, they are treated not as pests, but rather as divine creatures, thanks to a local legend about a god, Takemikazuchi, who was said to have arrived in Nara on a white deer to guard the city.
The capital of Japan in the eighth century, Nara is the site of several important temples as well as Nara Daibutsu – a 15m tall bronze Buddha statue. But these days the city is best known for the wild Sika deer that are allowed to roam its streets.
Portfolio: Yoko Ishii

Show all 7
"Many of us have memories of feeding them when we were taken there on school trips," says photographer Yoko Ishii, 51, who lives in Kanagawa Prefecture, about 440km to the east of Nara. "I visited there for the first time when I was 12 and saw them on the grass of Nara Park."
Although Ishii took her series of images throughout the day, she suggests that it is best to see the deer in the early morning, when they rise with the sun and make their way to their favourite spots around town.
"Man thinks that they control nature, but we destroy our environment. I named this series 'Beyond the Border' because free deer remain detached from man-made rules.
"It would be nice if viewers admire the deer in town and the scenes allow them to imagine a world dominated by deer after humans have disappeared. The world is not only for man, but for all of life."
For more: yokoishii.com
Register for free to continue reading
Registration is a free and easy way to support our truly independent journalism
By registering, you will also enjoy limited access to Premium articles, exclusive newsletters, commenting, and virtual events with our leading journalists
Already have an account? sign in
Register for free to continue reading
Registration is a free and easy way to support our truly independent journalism
By registering, you will also enjoy limited access to Premium articles, exclusive newsletters, commenting, and virtual events with our leading journalists
Already have an account? sign in
Join our new commenting forum
Join thought-provoking conversations, follow other Independent readers and see their replies