Photographers Amit & Naroop capture unique ways Sikh men wear their beards and turbans
The pair are known in the music world for their portraits of 50 Cent and Tinie Tempah, but have managed to portray the 36 subjects in "Singh" with as much star quality as any chart-topper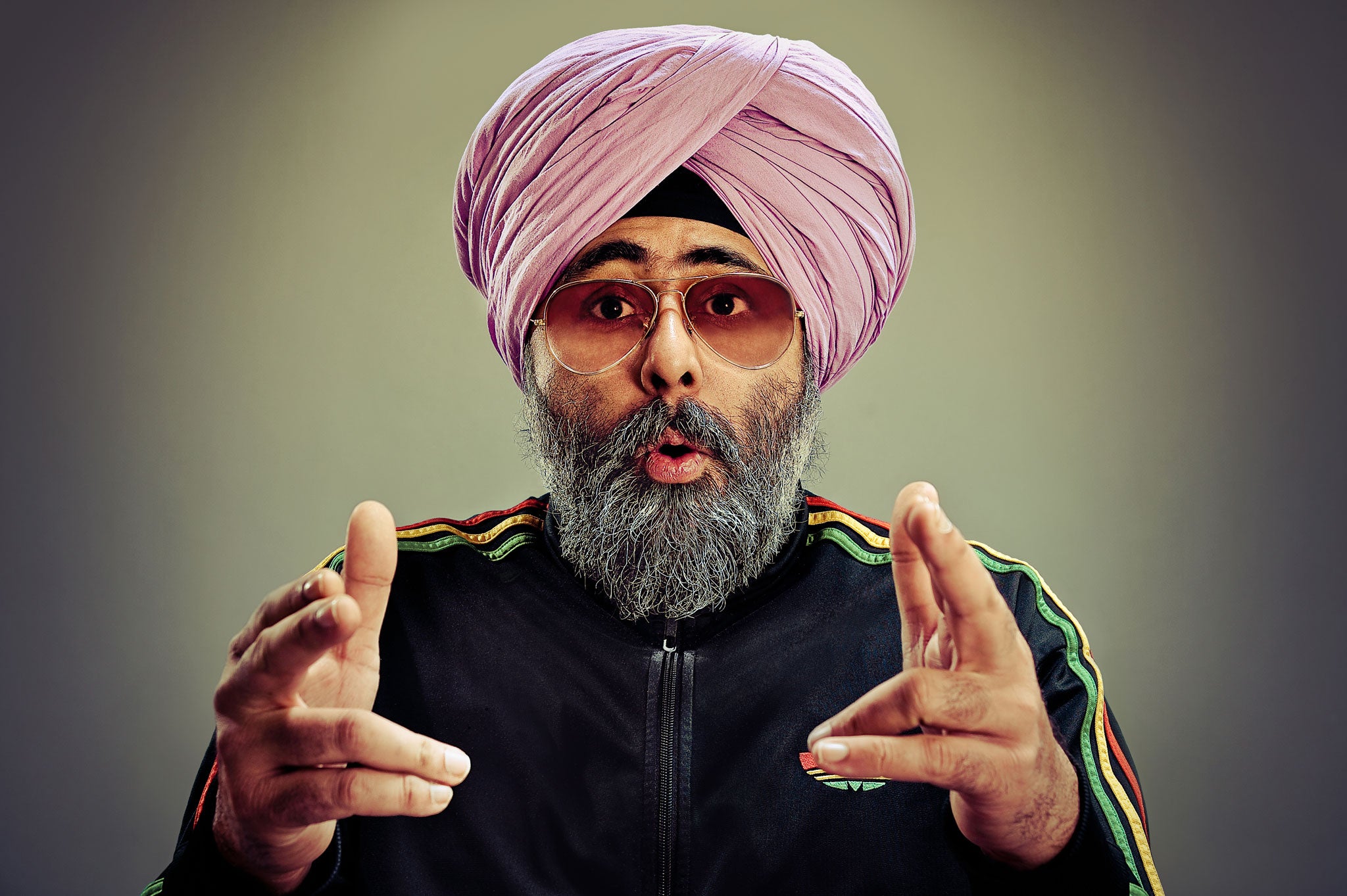 When our cities' coffee shops, bars and clubs started to fill with young men sporting carefully maintained beards and waxed moustaches, photographers Amit and Naroop began to do double-takes. After all, this was a look the pair – both west London Sikhs – were more used to seeing at their gurdwara than in fashion outlets.
"At the beginning of 2013, we started to see how fashionable the beard was becoming," says Amit.
"For Sikh men, it has been part of our identity for hundreds of years. So we started to take portraits of Sikh men we knew as part of our own, personal projects. Then we began to photograph men who wore their beard and turban in a way that made them unique."
The pair are known in the music world for their portraits of 50 Cent and Tinie Tempah, but have managed to portray the 36 subjects in "Singh" with as much star quality as any chart-topper.
Shots of celebrities such as Hardeep Singh Kohli with older gents who serve food at a local temple show contemporary Sikhs in Britain as a mix of style icons and role models.
Sword-wielding Sikhs live up to their martial past and the origins of the Singh name, which means "lion" in Sanskrit.
Portfolio: Amit and Naroop
Show all 9
Others are shown at worship or at work, with tattooed boxer Kanwar Singh standing out as the point at which warrior past meets modernity. The beards range from hopeful wisps to salt-and-pepper chest-warmers, via designer trims.
"This is a time when Sikh men can be individual, whereas those in previous generations may even have had to cut off their beard to fit in," says Naroop. "We wanted to show that Sikh men are breaking barriers and that the beard is not holding them back."
'Singh' is at the Framers Gallery, London W1 (theframersgallery.co.uk), from 3 to 15 November
Join our commenting forum
Join thought-provoking conversations, follow other Independent readers and see their replies