Portfolio: German photographer Lucas Zimmerman's traffic-stopping light show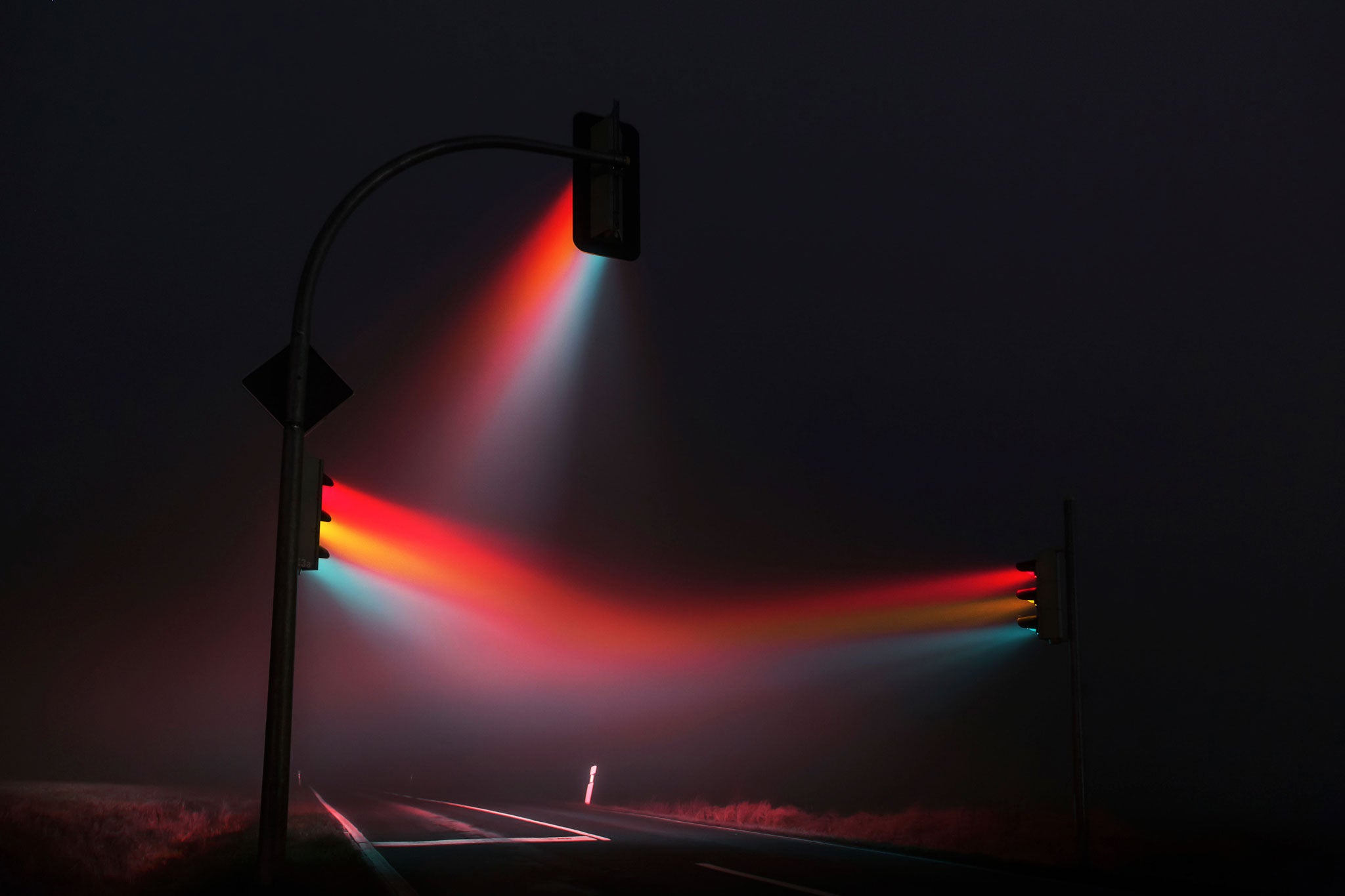 Lucas Zimmerman likes to find beauty in the seemingly mundane – which is how he came to shoot this traffic-stopping light show near Weimar in Germany last December.
The 20-year-old student, who has been taking photographs for five years, turned the humble intersection into a scene worthy of David Lynch with the help of some eerie elements. "I was actually trying to take pictures of car lights in the fog," he explains, "but when I drove beneath these traffic lights, they had a very strong visual effect on me, and I stopped and started shooting.
"I'd taken only a few pictures at night before, and none in fog. It was really new to me, but now I really enjoy to go out at night when there is fog. I love to feel the light, to see it become visible."
Setting up his camera by the side of the road, he began to take eight-second exposures, working his way up to 20-second shots, experimenting with the effect the length of exposure had on the angle with which the lights meld and melt into the distance. "A longer exposure increased the chance of oncoming cars – even cars from behind destroyed the picture completely."
While starkly highlighting the lack of life in the scene, the lights are also deeply atmospheric, hinting at a vibrancy within that is just out of reach, a magnificent warmth that is asking to be embraced.
However our imagination conjures it, one thing is clear: Zimmerman has raised these lonely signals from the utilitarian to the alluring.
For more: behance.net/lucasz2005
Join our commenting forum
Join thought-provoking conversations, follow other Independent readers and see their replies