Portfolio: Julie Lee
A feast for the eyes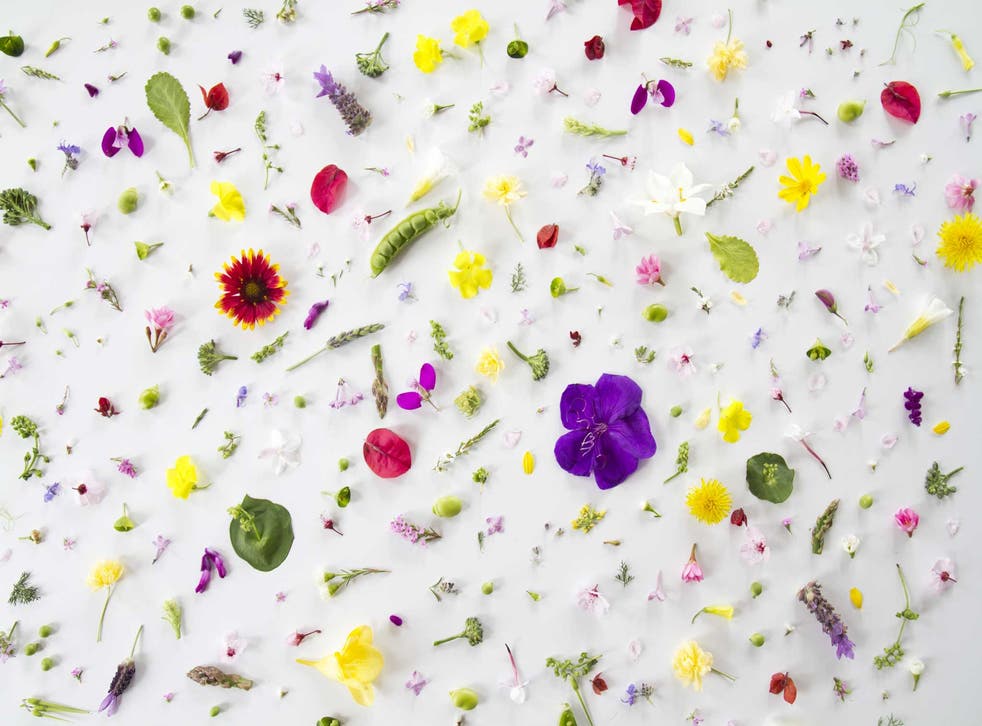 Where some pictures paint a thousand words, Julie Lee's inspire a thousand recipe ideas. Arranging the ingredients in striking chintz-like designs, the Californian's beautiful food collages could not be more delectable. "I want to elevate food as more than just a means of survival. Food is art," she says.
Lee's collages feature on her food blog which she started a few years ago to "keep myself sane" while "working in numbers" doing stock-market research. Inspired by her Saturday-morning trips to Santa Monica Farmers' Market, she began shooting the cornucopia of goods she bought before cooking them, spreading them out on her white dining table.
"I started seeing patterns," she says. "For example, everything would be purple (kale, asparagus, cauliflower) one day or all the vegetables would be flowering (rapini, herbs) and, of course, [there are] the seasonal changes [to document], such as stone-fruit season (my favourite) or tomato season." She also incorporates ingredients of her own procurement, whether from her own small urban garden or beyond: the picture on the right, for example, shot to celebrate the first day of spring, includes flowers from a neighbourhood forage as well as vegetables such as asparagus and broccolini.
Beyond their obvious aesthetic appeal, meanwhile, Lee's collages are also her way of celebrating local and sustainable food production. "I grew up eating tons of processed foods – Spam, Vienna sausages, ramen, you name it – and I want to promote a more nutritious and delicious way of eating.
To see more of Lee's collages, go to julieskitchen.me
Register for free to continue reading
Registration is a free and easy way to support our truly independent journalism
By registering, you will also enjoy limited access to Premium articles, exclusive newsletters, commenting, and virtual events with our leading journalists
Already have an account? sign in
Register for free to continue reading
Registration is a free and easy way to support our truly independent journalism
By registering, you will also enjoy limited access to Premium articles, exclusive newsletters, commenting, and virtual events with our leading journalists
Already have an account? sign in
Join our new commenting forum
Join thought-provoking conversations, follow other Independent readers and see their replies