Rediscovering Hilma Af Klint: The original abstract painter
Was Hilma Af Klint the first abstract artist? Hettie Judah explores her mysterious ways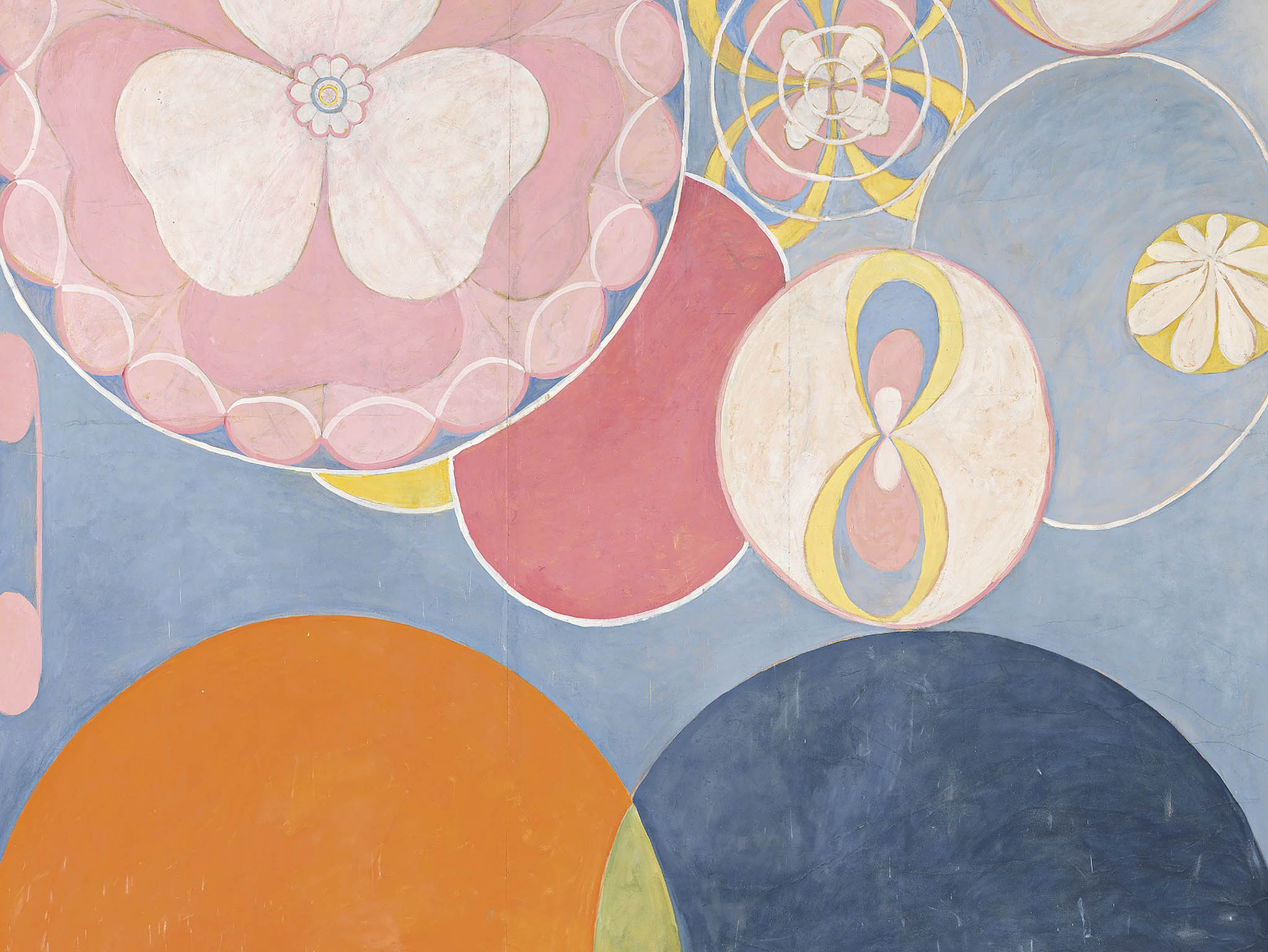 If a Swedish artist pioneers abstraction years before Kandinsky, Mondrian, Malevich and Kupka, but allows no one to see it, how does one qualify her role within art history?
This, in a somewhat hackneyed nutshell, is the question underlying the artworld's collective "discovery" of Hilma af Klint.
Af Klint's absence from the established art historical canon will, next month, bring her the curious distinction of being the earliest-born artist ever honoured with a show at London's Serpentine Gallery.
Born in Stockholm in 1862, she was well into her career when, in 1906, she embarked on a project to give painted form to forces and concepts that existed beyond the visible realm.
These abstract works were not shown during her lifetime, and on her death in 1944 she stipulated that they remain concealed for two decades. Untroubled by an artworld that tracked the history of Western abstract work from a (lost) painting by Kandinsky recorded in 1911, af Klint did not receive a prominent posthumous airing of her paintings until 1986.
A subsequent series of retrospectives and a major touring show that commenced at the Moderna Museet in Sweden in 2013 has stimulated a welling of interest in a pioneering artist who left behind a striking but enigmatic body of work.
The fact that af Klint was a woman, exploring territory in the history of painting subsequently colonised by male artists, has certainly lent an urgency to the artworld's desire to champion and exhibit her work. Stockholm's Royal Academy of Fine Arts admitted female students from 1864 – early in relation to other such national institutions.
Painter James Moss reveals his abstract side
Show all 13
Despite this, female artists were still regarded largely as hobbyists, perhaps whiling away their time before marriage, or at best skilled copyists, incapable of originality. When af Klint graduated from the Academy in 1887, she was granted one of the institution's studios, from which she worked, with two other female artists, developing a career as a landscape and portrait artist, and working for a time as a draughtswoman for a Stockholm veterinary institute. Early works also display a fascination with botany, and she created skilful plant studies that suggest considerable patience.
Living and working in central Stockholm, af Klint was probably immersed in the cultural scene of the day – including the large exhibition of works by the young Norwegian artist Edvard Munch that was presented in a gallery in the same building as her studio in 1894. Here, Munch showed recent paintings – including The Scream, Madonna and The Vampire – strongly expressive of inner life and experience rather than observation of the physical world.
This was a period in which the "unseen" world exerted a growing fascination – not only the emotional, experiential world of the human spirit explored by Munch, but the discovery of physical forces and elementary particles that formed the known world on a microscopic level.
In the late 1880s Heinrich Hertz proved the existence of electromagnetic waves: in 1895 Wilhelm Roentgen discovered X-rays. A vision of the world pulsing with forces and transmissions invisible to the naked eye was emerging.
Just as proved existence of gravitational waves in our own time has been met with both enthusiasm and incomprehension, so this emerging unseen was a fascinating mystery to af Klint, which she viewed through the prism of theosophy and ideas relating to the afterlife and higher powers.
As a teenager she attended séances, and her desire to make contact with the world "beyond" grew after her sister died in 1880. A decade into her artistic career, she worked with four other female artists who referred to themselves collectively as The Five (De Fem), in making contact with higher powers. They engaged in automatic drawing and writing, a task undertaken by af Klint from 1903 as she developed powers as a medium.
In these sessions the physical being holding the pencil was seen as a passive vessel, receiving instruction from higher spirit beings called Gregor, Clemens, Amaliel, and Ananda. The drawings and writings that emerged were signed collectively – "DF" – rather than attributed authorship, but it is within these exercises that a vocabulary of symbols that later populated af Klint's paintings first emerges.
In 1905, af Klint received a "commission" from Amaliel to create The Paintings for the Temple a suite of 193 large canvases, some over three metres high. Created in two bursts between 1906 and 1915, their overarching "purpose" is to convey the unity of all existence beyond the fractured duality of the modern world. Different series within The Paintings for the Temple relate to the creation, man's progress through life, evolution, and the human soul as divided into masculine and feminine halves striving for unity.
The five series by af Klint to be shown at Serpentine include portions from The Paintings for the Temple and extend beyond it through evolutions in her abstract practice. The earliest series from Paintings for the Temple – Primordial Chaos – shares the information-rich, diagrammatic quality of 19th century teaching charts for medicine or the natural sciences. Lines and spirals seem to indicate movement, words and letters demarcate areas of activity or significance and recognisable forms – a spiral shell, a snail, waves, explosion – are pictured. Something of moment is being communicated, but it's hard to know what. A kind of codex is provided in af Klimt's extensive notebooks. The use of the colour yellow or the image of a rose represents masculinity: that of blue or the lily, femininity. "U" is the spiritual world, "W" matter.
Biological motifs enter the field again in the subsequent series The Ten Largest. Large, strikingly beautiful paintings dominated by a palette of plastery pinks, primrose yellows, Lapis blue and moss green they are, to the contemporary eye, appealingly psychedelic. Evoking the passage of life, they combine depictions of lilies and roses with forms suggestive of male and female gonads, spermatozoa, breasts and a somewhat labial layering of curves.
Af Klint broke off The Paintings for the Temple midway to care for her ailing mother. During this period she encountered the eminent Theosophist Rudolf Steiner. Steiner expressed admiration for her work but was sceptical about her practice as a medium. When she returned to the project in 1912, she drew on her impulses rather than direct instruction from higher powers. Stylistically they evolve toward the exploration of geometry and prismatic colour, and make evident use of Christian symbolism.
It was Steiner who is credited with suggesting that the world was not ready for af Klint's work, influencing her decision to keep them unseen after her death. Writing in the catalogue to the Serpentine show, Jennifer Higgie also recalls that Europe, at the time of af Klint's death, was five years into a war the outcome of which was by no means certain. Not, perhaps, the ideal milieu into which to launch a large and challenging body of work exploring humanity's position and purpose in the universe.
'Hilma af Klint: Painting The Unseen', Serpentine Gallery, London, 3 Mar to 22 May
Join our commenting forum
Join thought-provoking conversations, follow other Independent readers and see their replies