Talent issue - the artist: Ryan Mosley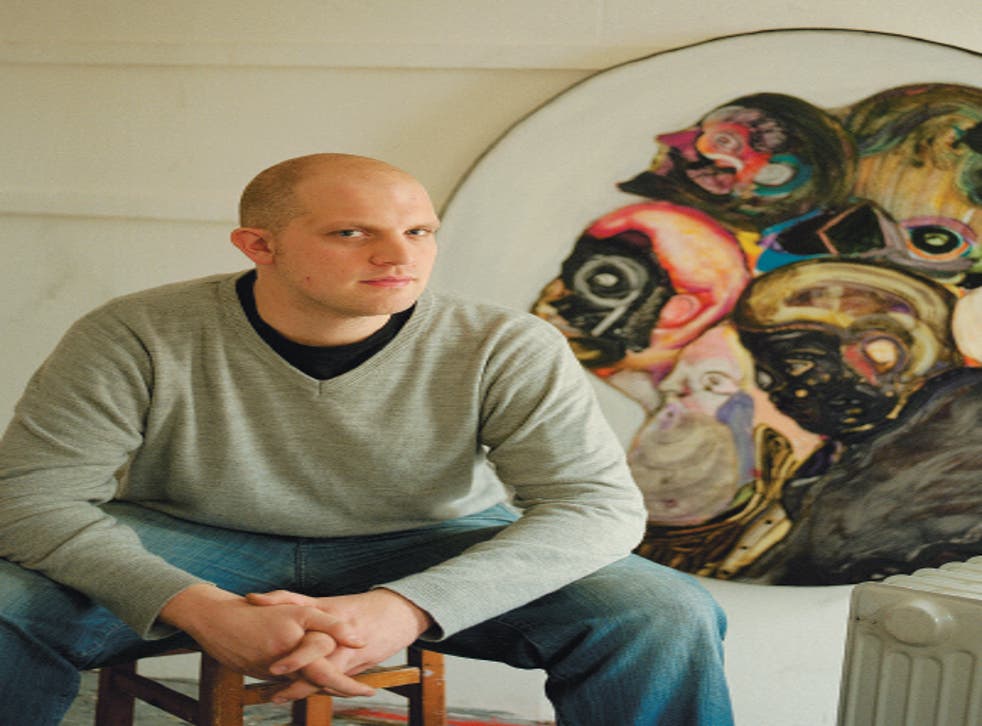 Too many young artists are content to manipulate technology. The result is often slick and advertising-friendly, but fundamentally lacking in any feeling of a human presence. Quite the opposite is the case with the young painter Ryan Mosley, who was trained at Chesterfield College of Art and Design, Huddersfield University, and finshed his post-graduate studies at London's Royal College of Art earlier this year.
Mosley is a hands-on painter from first to last. His paintings, usually oils on linen which helps to give depth and density to the work are quirky narratives, ever-restless examples of story-telling of a kind that relates back to various recognisable traditions, from Brueghel and the Flemings, to Dutch still-life and genre painting of the 17th century.
Born in Chesterfield in 1980, his father is an engineer. Ryan attributes his enthusiasm for painting to watching his father doing drawings of LP covers at the weekends. By the age of 13 or 14, he knew he wanted to be an artist.
Drawing is at the heart of the son's work too. His paintings are often worked up from tiny notebook illustrations, often the most simplistic line drawings of comic faces. There is no preconceived notion of what any painting will become. Each one is an act of discovery.
Mosley's paintings relate to notions of carnival and the grotesque. He invents and choreographs characters, often the weirdest of hybrids, as if the canvas under attack were a theatre set in the making. There is humour, grotesquery and a perpetual ambiguity of mood. The stories he seems to be telling are open-ended, and shot through with a kind of zestfully sinister humour.
The making process is often arduous, with the paint being applied and erased repeatedly. Some of the paintings seem to be built up out of odd, composite parts, and in that respect they resemble collage. A head is attached to a knee; an arm seems to have the strangest of twists. Unpredictability is the order of the day. These invented characters seem to be emerging from the surface of the painting in order to shock and delight us by their presence.
Mosley was shortlisted for the Celeste Art Prize Exhibition 2007. Although he does not yet have a dealer, next year will be a busy one for Ryan Mosley, with several shows already organised in the UK and on the Continent, among them inclusion in the show A Host to Strangers at Gallery Anna Bolte & Chaja Lang in Zurich.
Portrait by Claudia Janke
Join our new commenting forum
Join thought-provoking conversations, follow other Independent readers and see their replies