Talk about a stroke of luck! Bob: No Ordinary Cat
Children's version of homeless memoir released by popular demand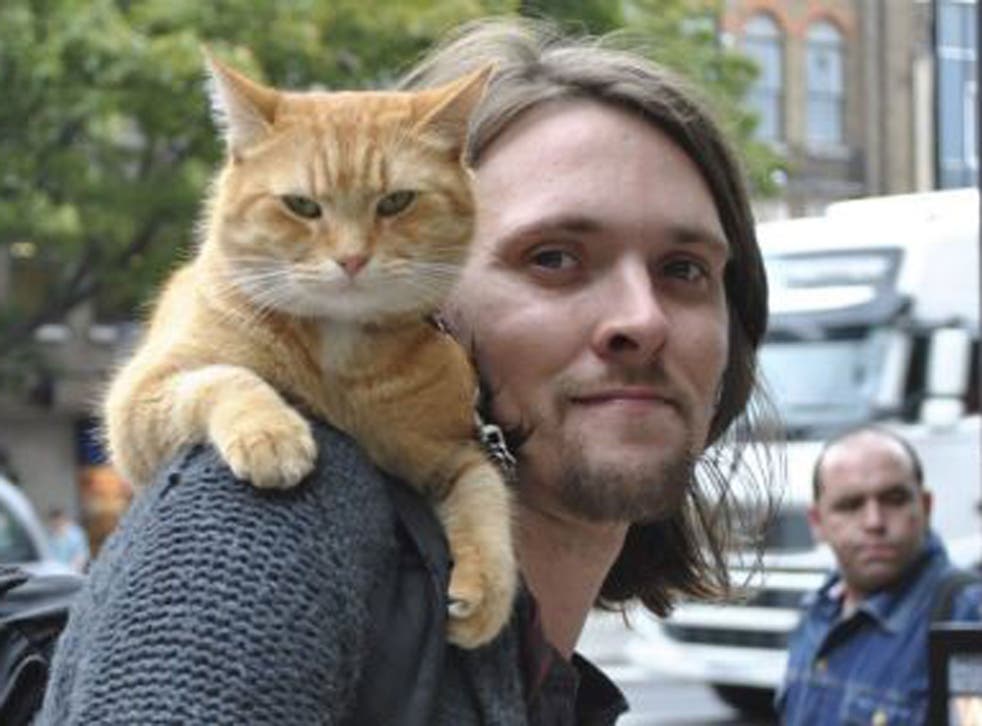 For a memoir, it's the stuff of pure fiction: homeless heroin addict is befriended by stray cat; man writes book about their relationship which brings him redemption; book becomes massive bestseller. To date, A Street Cat Named Bob by James Bowen has sold over 350,000 copies in the UK, and has been published in 25 languages.
"Every morning I pinch myself," says Bowen, 34, who has adapted the book for children due to popular demand. A sequel to the adult version, meanwhile, is out in July.
The story made it on to the page courtesy of Mary Panchos, the literary agent who helped steer American writer John Grogan's Marley & Me – essentially the tale of one man and his dog – to millions of sales and a Hollywood film adaptation. Panchos would see Bowen busking in London, with Bob perched on his shoulders, and knew that literary magic could strike twice.
'Bob: No Ordinary Cat', the children's version, is out now
Register for free to continue reading
Registration is a free and easy way to support our truly independent journalism
By registering, you will also enjoy limited access to Premium articles, exclusive newsletters, commenting, and virtual events with our leading journalists
Already have an account? sign in
Register for free to continue reading
Registration is a free and easy way to support our truly independent journalism
By registering, you will also enjoy limited access to Premium articles, exclusive newsletters, commenting, and virtual events with our leading journalists
Already have an account? sign in
Join our new commenting forum
Join thought-provoking conversations, follow other Independent readers and see their replies