The art of infertility
As artist Stuart Semple raises awareness of female egg donation and the problems of conceiving with artworks on display across the country, Matilda Battersby looks at the history of art and infertility, as opposed to the images of pregnant bellies that are everywhere in art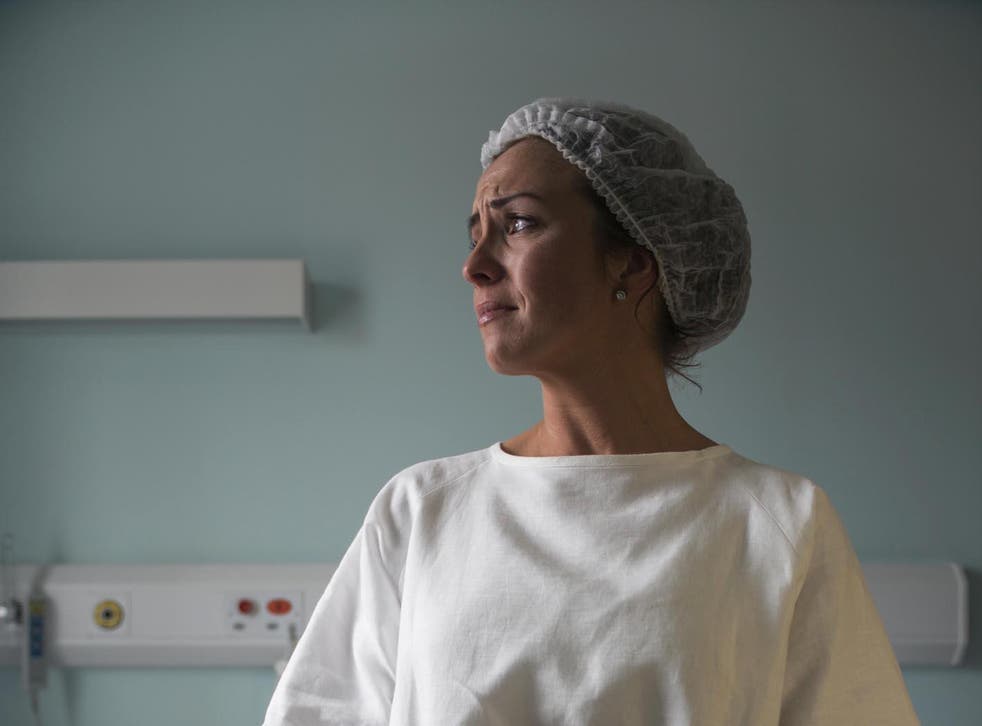 We've all heard of conceptual art. But let's stop for a minute and think about the word conception. To conceive means pregnancy. It is the ultimate act of creativity – although it gives the creator no hand in the design or the result.
It is arguably an artist's job to hammer loudly at the door of and draw attention to taboos which wider society has difficulty naming, or only talks about in whispers. But there is one hush hush subject which, despite 3.5 million of people in the UK having experience of it, seems to have found little form in the galleries or studios of mainstream artists. What is it? Infertility.
The world's first test-tube baby might be approaching her 40th birthday but the subject of medical intervention around infertility has been little explored in modern art. Perhaps it is too painful. Perhaps no one wants to know. There probably are artists out there doing it, but is anyone buying these works? Is the picture just too real?
It took more than 30 years after her death, after all, for the brilliance of Frida Kahlo to become recognised widely. A brilliance underpinned by her raw, brutal even, depictions of her miscarriages. The famous painting, Henry Ford Hospital (1932), named for the Detroit medical centre where she lost her first baby, shows her bloodied and nude form connected with red umbilical threads to the foetus and other symbols of death.
Her husband, the artist Diego Rivera, wrote of it and other paintings from the 1932 (see also My Birth, Detroit Industry): "[After the miscarriage] Frida began work on a series of masterpieces which had no precedent in the history of art – paintings that exalted the feminine qualities of endurance of truth, reality, cruelty, and suffering."
"Never before had a woman put such agonized poetry on canvas as Frida did at this time in Detroit," Rivera wrote in autobiography, My Art, My Life.
Has anyone since? Tracey Emin produced frank and moving drawings in response to the two abortions she had. In an article for The Independent, she described feeling that in return for her children's souls she'd been given her success. But honest and beautiful though her drawings and thoughts on the subject are, it is still very different from infertility and involuntary pregnancy loss.
One of the rare modern artists tackling the infertility taboo head on is Tabitha Moses. She was awarded the Liverpool Art Prize 2013 for her breathtaking work about miscarriage and IVF. She embroidered the years of infertility and failed IVF treatments onto hospital gowns.
The delicate textiles include tiny stitched ovaries filled with eggs, syringes to denote the hormones injected daily to promote egg production, a tiny coffin-shaped set of swaddling bands rimmed in horrifying red. They are discomfiting, but stunning.
"Even when I was lying with my legs in stirrups at the IVF clinic waiting for the fertilised embryo to be put into my womb, I remember thinking that, whatever happened, it was all going to be useful material," Moses, 44, said in an interview in 2014.
"Any artist would think like this: all experiences can feed into what you produce. But I was also giving myself a safety net, thinking something good will come of this, baby or not."
The artist, who took part in the first ever Fertility Fest arts festival at the Park Theatre earlier this year, went on to have a daughter after a successful round of IVF using a donor egg.
Egg donation is a subject that Dorset-based artist Stuart Semple is passionate about. You might remember his 2009 public art project HappyCloud, when he released thousands of smiley faced clouds made of soap and helium from Tate Modern.
On 1 September six large-scale outdoor installations by Semple will pop up simultaneously in six cities across England and Scotland as part of a work highlighting the chronic shortage of egg donors in Britain.
For the project, Something Amazing, Stuart will also release 1,000 balloons with a screenprinted portrait of his sister's pregnant belly on them – he will encourage them to pass these precious gifts (Semple's work sells for up to £300,000) onto others.
The commission by the Fertility Partnership is designed to raise awareness of the need to recruit more egg donors. "I'm a bloke. Talking about women's infertility. There's no doubt that there's some stigma and taboo around the subject. It's a very personal thing," Semple says.
"People will wake up to these huge, sculptural balloons on their streets. But I'm also releasing smaller balloons which feature a picture of my sister's tummy - my first portrait of my nephew.
"They're actually quite valuable and they come with a note asking you to give them to someone who deserve them.
"If more women knew they could do it [egg donation], then I think they would. But of course it's a big ask. It's the most altruistic and full on thing a woman can do."
Semple knows he's not going to solve the chronic shortage of egg donors in Britain overnight, but he's hit upon a wonderful way to get the conversation started - and to put infertility into a shape and context that shows how random and widespread it is. There is no knowing who will catch his balloons, or to whom they will be given.
"If even one baby is born then it's been worth it."
Something Amazing by Stuart Semple takes place on 1 September in Southampton, Oxford, Chelmsford, Glasgow, London and Nottingham in sites yet to be revealed
Join our new commenting forum
Join thought-provoking conversations, follow other Independent readers and see their replies