'There's never been a great woman artist'
So says the critic Brian Sewell, and the art market seems to agree, with men's work commanding millions more at auction. By Andrew Johnson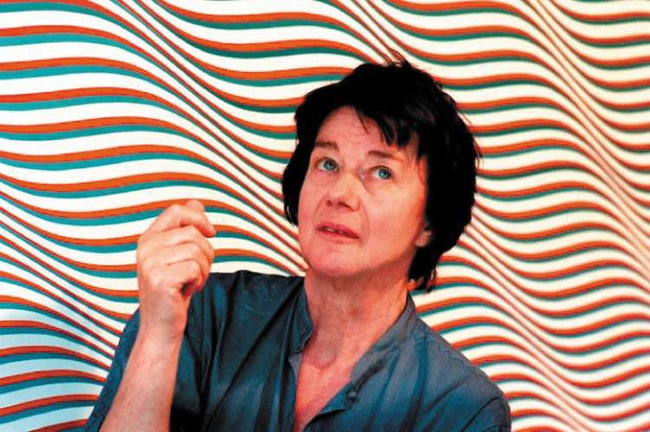 Women artists face prejudice and discrimination, with their works selling for a fraction of the price of their male counterparts, one of the world's leading art dealers claimed yesterday.
Iwan Wirth, who represents the French-American artist Louise Bourgeois, whose giant spider, Maman, became a landmark outside Tate Modern in London last year, said the huge gap in prices between the likes of Lucian Freud and Bourgeois was "a constant source of disappointment".
Sales in London last week generated a fresh round of head-spinning prices: a Freud for £11.8m and a Jeff Koons sculpture for £13m. By comparison, the South African-born artist Marlene Dumas became the most expensive living woman artist at auction on Tuesday when her work The Visitor sold for £3.2m at Sotheby's.
"It's a constant source of disappointment to see the discrepancy in prices between outstanding female artists and their male counterparts," Mr Wirth said.
"An artist's gender should have nothing to do with their market value. I see this happen with the major artists we represent, such as Bourgeois, Joan Mitchell and Eva Hesse, who are exceptionally high-ranking artists."
This week saw a new record price for the female British artist Bridget Riley, who sold for £2.5m at Sotheby's. Bourgeois herself set the record for a living female artist in May this year when one of her spiders sold in Paris for £2.3m.
The Russian avant-garde artist Natalia Goncharova, who died in 1962, holds the record for the most expensive female artist sold at auction, with her Les Fleurs selling for £5.5m at Christie's in June. Yet this pales in comparison with the £43m made by Bacon's Triptych, 1976 in May – the most expensive piece of contemporary art sold at auction.
Mr Wirth complained that, while even the best-known female artists sell for around £2m-3m, lesser male artists make more money at auction: "Surely the art market, of all places, should be free of such prejudices. I was delighted to see an important painting by Dumas sell at Sotheby's for £3.2m. However, one has to compare this with works from the same sale, which included a Bacon that sold for £13.7m, a [Jean-Michel] Basquiat for £5m and a Richard Prince for £4.2 m. Female artists are the bargain in today's markets."
The writer and sociologist Sarah Thornton, whose book on the art market will be published later this year, said that only 30 per cent of works in museums and galleries are by women, while the top 100 artists at auction in 2007 includes only four women, with the highest at No 49.
"You cannot equate the monetary value of art with the aesthetic worth of the artist," she said. "One would expect the art world to be more egalitarian. It was only in 2004 that a living woman, Marlene Dumas, broke through the $1m barrier. At the top end of the market, the people who can afford to spend a lot are entrepreneurial men. And they buy entrepreneurial artists – Warhol, Hirst, Koons – artists they perhaps identify with.
"Second, it's about volume. Women don't tend to have factories of assistants churning out work. If you want to boost an artist's price you need to bring their work to auction again and again. Women don't usually work in that way."
But the art critic Brian Sewell pointed out that, historically, women have done better in the art world than elsewhere. Throughout the 16th, 17th and 18th centuries, women artists were praised by male contemporaries. The likes of Artemisia Gentileschi, born in 1593, and her contemporary Fede Galizia were considered great painters of their day.
"The art market is not sexist," Mr Sewell said. "The likes of Bridget Riley and Louise Bourgeois are of the second and third rank. There has never been a first-rank woman artist.
"Only men are capable of aesthetic greatness. Women make up 50 per cent or more of classes at art school. Yet they fade away in their late 20s or 30s. Maybe it's something to do with bearing children."
Mr Wirth, however, believes things could change. "The problem has been that female artists have been historically excluded from museums," he told The Art Newspaper. "Now there are more female curators and a new generation of male curators rewriting art history."
Pilar Ordovas, the head of contemporary art at Christie's, also rejected claims the market is sexist. "There are many male artists who sell for the same as women," she said. "It is too simplistic to suggest that gender or age determines price."
Join our commenting forum
Join thought-provoking conversations, follow other Independent readers and see their replies