Vincent van Gogh: How two years in the Paris made him into a master
Paintings that Van Gogh produced during two years in Paris show how his sombre, early style morphed into the colouristic explosion of his late work
Marcus Field
Saturday 21 September 2013 18:46 Comments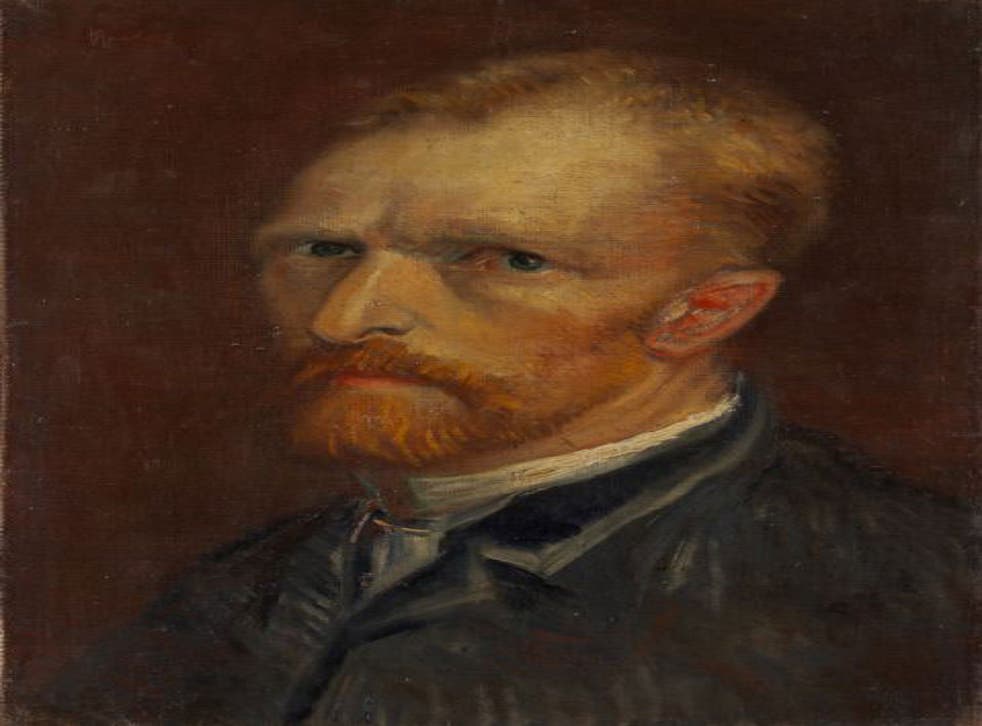 As discoveries of lost masterpieces go, it was a spectacular affair. Earlier this month experts authenticated a painting by Vincent van Gogh that had been languishing in a private collection in Norway for more than a century.
What made it all the more worthy of headlines was that it was a late work, a landscape painted in 1888 during that final flowering of the tragic artist's life in Arles. It is to this period of vivid colour and piled-on paint that his most celebrated works belong, including Sunflowers in the National Gallery, and Self-Portrait with a Bandaged Ear in the Courtauld collection.
Only a few years earlier Van Gogh had been living in his native Holland and painting sombre pictures of rural life such as the gaunt, hungry-eyed figures in The Potato Eaters. The transition between these two periods in the artist's work – as if from sepia to Technicolor – has fascinated experts for more than a century: in short, how did the Van Gogh of The Potato Eaters become the Van Gogh of Sunflowers?
A small but perfectly formed exhibition, Van Gogh in Paris, hopes to shed new light on this subject when it opens at the Eykyn Maclean gallery in London later this month. The show focuses on the two years between 1886 and 1888 when Van Gogh shared an apartment in Paris with his brother Theo, an art dealer, and became exposed to the radical developments in art taking place in the city at that time.
The concept of the gallery's directors, Nicholas Maclean and Chris Eykyn, both formerly of Christie's Impressionist and Modern Department, is to show selected works made by Van Gogh in Paris alongside those of his friends and contemporaries, many from private collections. "I think this is a critical period in art history," says Maclean, "and here is the greatest expressionist painter in the thick of it, developing his style and seeing himself as a champion for the cause. It's fascinating watching this change."
At the centre of the exhibition is a self-portrait by Van Gogh painted in Paris in late 1886. The 33-year-old is looking formal in a winged collar and cravat with none of the attendant psychodrama of his later appearances. "It's essentially the first proper self-portrait he produced," explains Maclean, "and it's the first real use of colour." Although Van Gogh's time in Paris was occasionally turbulent – he had no money, suffered painful love affairs, and had a strained relationship with his brother – there is a surprising lightness to several of the works here, Maclean points out. These include a still life of flowers from 1887 and a cheerful watercolour of the ramparts of Paris. "You can see in these small dashes of colour that he is trying a different way of painting."
The influence of the Impressionists is clear, and it was at the eighth Impressionist exhibition in Paris in 1886 that Van Gogh first saw the works of established names such as Claude Monet and Camille Pissarro. Paintings by both are on show at Eykyn Maclean, including a breezy Monet landscape of 1886. "We know [Van Gogh] would have seen this as it was in his brother's gallery," Maclean says.
However it was to a younger generation of artists that Van Gogh felt closest, and that he was, arguably, most influenced by. On the walls at Eykyn Maclean we see work by these friends painted in the years 1886 to 1888, among them a river scene by Paul Signac, a landscape by Emil Bernard (one of the handful of people to attend Van Gogh's funeral in 1890) and a brooding portrait of Juliette Pascal by Henri de Toulouse-Lautrec, a painting Maclean considers to be "the greatest early portrait he produced".
Most poignantly, perhaps, there is an interior scene by Paul Gauguin. "Gauguin's real influence on Van Gogh was when they were painting in Arles together," says Maclean, "but we know he would have seen this picture as it was in the Impressionist exhibition in 1886." It was after an ugly row with Gauguin in 1888 that Van Gogh threatened his fellow artist with a razor blade and then cut off part of his own ear.
In February 1888 Van Gogh left Paris for Arles, hoping to escape the gloomy weather and to be inspired by the light of the south. From his new home he wrote to his brother to say that he had learnt nothing in the capital. But when you see the colourful and inventive work of his friends displayed here – together with the Japanese prints that Van Gogh collected while living in the city – the effect on his pictures is undeniable. "In fact all the experimentation came together," says Maclean. "And so for us it's now possible to see that his time in Paris was critical to the artist that Van Gogh later became."
Van Gogh: a life in brief
30 March, 1853: is born in Zundert, in the southern Netherlands, to Theodorus Van Gogh, a pastor, and Anna Cornelia Carbentus, an artist.
1869-76: works for the French art dealing firm Goupil & Cie, first in the Hague, then in Paris and London.
1876-80: is dismissed from his job and spends brief periods as a teacher in England, studying theology in Amsterdam, and doing evangelical work in a mining region in Belgium.
1880-86: decides to become an artist, and studies in Brussels before moving to Nuenen in Holland with his parents. Paints sombre scenes of peasant life, including The Potato Eaters (above).
1886-88: moves to Paris with his brother Theo and meets Monet, Pissarro, Gaugin and Emil Bernard. Begins experimenting with broken brush strokes and brighter colours.
From 1888: moves to Arles where he paints many of his most famous works, including Sunflowers. After inviting Gaugin to join him, he threatens him with a razor blade in a quarrel and later cuts off part of his own ear.
1889: admits himself to the local mental asylum. Continues to work, painting Irises and Self-Portrait with Bandaged Ear.
July 29, 1890: dies of a self-inflicted gunshot.
'Van Gogh in Paris' is at Eykyn Maclean (entry by timed ticket only, see eykynmaclean.com), London W1, from 26 September to 29 November
Register for free to continue reading
Registration is a free and easy way to support our truly independent journalism
By registering, you will also enjoy limited access to Premium articles, exclusive newsletters, commenting, and virtual events with our leading journalists
Already have an account? sign in
Join our new commenting forum
Join thought-provoking conversations, follow other Independent readers and see their replies