Virginia Woolf: Making waves at the National Portrait Gallery
Poignant portraits of the Bloomsbury Group's leading light, Virginia Woolf, make for a fascinating show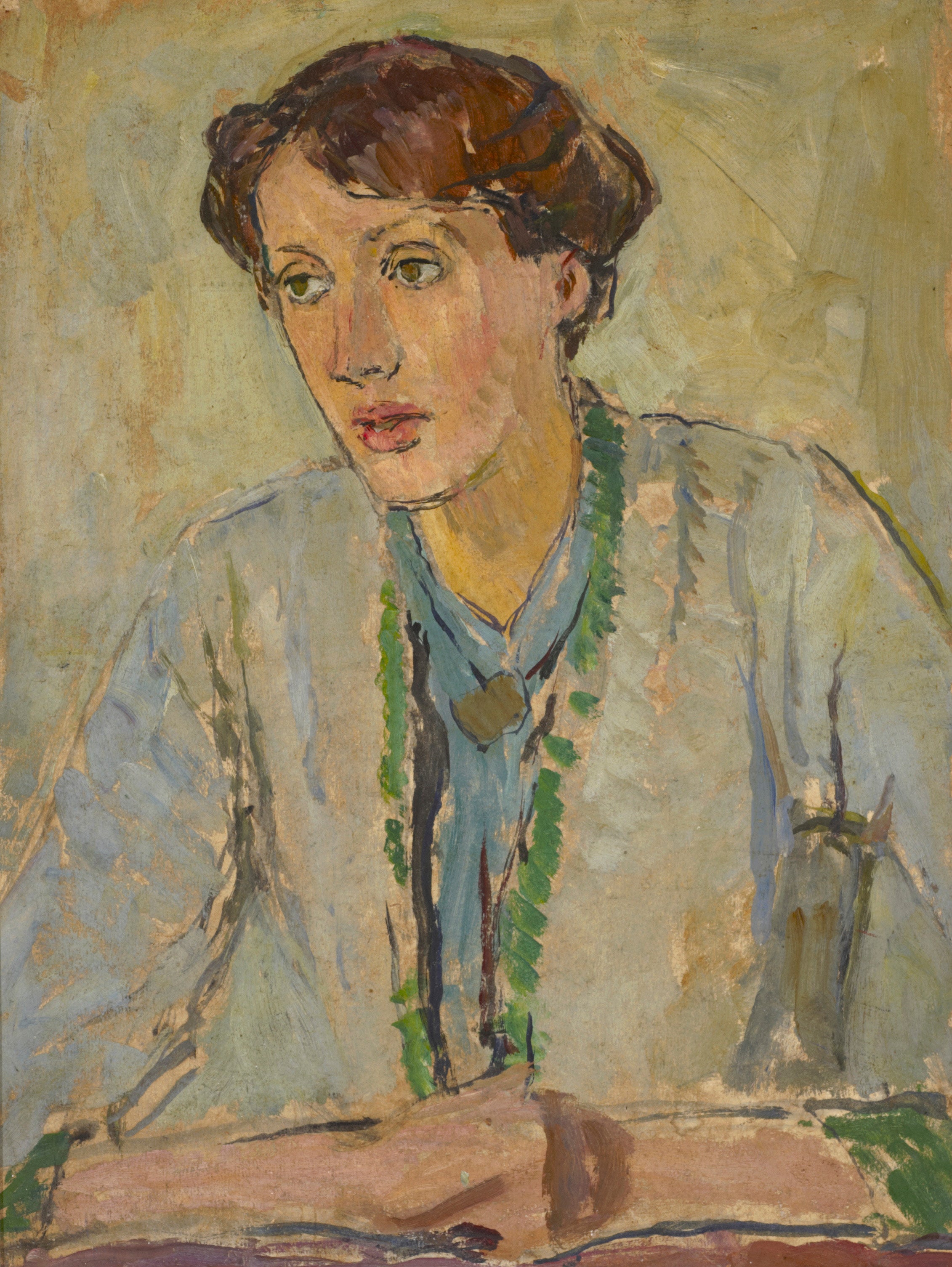 I've never been seduced by the myth of the Bloomsbury Group, which remains an obsession in British culture.
Along with fantasies of a fixed class system, embodied in numerous TV period dramas, the bohemian, stupendously posh, polymorphously perverse group of early-20th-century artists, writers, and intellectuals, named after the area of London where they met, drank, and talked about art, is revisited again and again in biographies, documentaries, and now a new exhibition at the National Portrait Gallery, Virginia Woolf: Art, Life and Vision.
Woolf was the foremost member of the set, famous for Modernist novels such as The Waves (1931) and Mrs Dalloway (1925), as well as the fact that she drowned herself in 1941, after a lifelong struggle with mental illness. Woolf is an example of how the link between mental illness and art (and femininity) is fetishized and misunderstood. The great and very unromantic pain that she experienced is suggested by this exhibition, which manages to include an abundance of personal detail without seeming too salacious.
Curated by the art historian and Bloomsbury biographer Frances Spalding, there are the many portraits of Woolf painted by members of the set, including her sister Vanessa Bell, Duncan Grant, and Roger Fry. From photographs of her looking fragile and handsome at 20 to a fashion-shoot for Vogue when she was a middle-aged celebrated writer, Woolf's image was captured throughout her life. Hers is an iconic face: the willowy features, the cheekbones, the deep-set, almost ghoulish eyes.
What makes this exhibition so absorbing is the great amount of archive material also included – letters, diary entries, first editions of Woolf's novels with cover designs by Bell, and, most poignantly, the walking stick that she left on the bank of the River Ouse, East Sussex, which alerted her husband, Leonard, to the way that she had killed herself.
Despite my irritation with the elite whimsicality of the self-titled "Bloomsberries", I enjoyed this exhibition a lot. It is curated with care. Most fascinating is the link between Woolf's writing and the visual art of the time. The tonal experiments of her prose were influenced by Cézanne, and hers was a world of intense colour. However, Woolf was not always impressed with the artworld. She wrote in her diary in 1912, "artists are an abominable race. The furious excitement of these people… is odious."
The exhibition begins with an astonishing photograph of the Woolfs' house at 52 Tavistock Square after it was hit by a bomb in October 1940. The building has been split in half and the fireplace in the upper-floor sitting room is visible from the street, complete with the painting still hanging above it. Detritus is heaped all around. Woolf wrote in her diary, "…rubble where I wrote so many books. Open air where we sat so many nights, gave so many parties…"
Woolf was born into an intellectual family in 1882, one of seven siblings and half-siblings. Her father, Leslie Stephen, was a man of letters, and her mother was painted by the Pre-Raphaelites. Many luminaries visited the house: there are photographic portraits here of Darwin, Browning, and Tennyson, all taken by Woolf's aunt, Julia Margaret Cameron. They are bearded and austere, seemingly burdened with the weight of their genius. In "A Sketch of the Past" (1939), Woolf wrote: "Greatness still seems to me a positive possession; booming; eccentric; set apart; something to which I am dutifully led by my parents. It is a bodily presence… It exists in certain people."
And great Woolf would become. Her difference, of course, was that she was a woman. Most of the eminent Victorians with whom the Woolf family associated were men. In her 1929 feminist essay, A Room of One's Own, she would rail against the exclusion of women from learning and opportunity, and write, memorably, "Lock up your libraries if you like; but there is no gate, no lock, no bolt that you can set upon the freedom of my mind."
There is a telling photograph taken by Bell in 1893. It shows their parents reading in the sitting room of the holiday house in St Ives. To the right and behind, an 11-year-old Virginia is watching them intently, her chin cupped in her hand, those round, disarming eyes staring out. She is a ghostly presence, a voyeur.
Woolf's mother died two years later, an event that triggered Woolf's first breakdown at the age of 13. Later, she moved from Kensington to Bloomsbury. By 1906, the set had formed.
There was much romantic toing and froing. A letter sent from the writer Lytton Strachey to his brother James in 1909 is included here: "On February 19th I proposed to Virginia, and was accepted. It was an awkward moment, as you may imagine, especially as I realised, the very minute it was happening, that the whole thing was repulsive to me. Her sense was amazing, and luckily it turned out she's not in love."
Strachey was gay, although he would later have a relationship with the painter Dora Carrington. There is a pencil on paper self-portrait of Carrington from 1912, her eyes looking glassily upwards like a saint. "I suppose the tug of Lytton's influence deranges her a good deal," Woolf wrote. After Strachey's death, Carrington shot herself in 1932.
Virginia married Leonard Woolf, and together they set up the Hogarth Press. Later, Woolf had an affair with Vita Sackville-West, whose photographic portrait is displayed here: she is commanding in pearls and a brown felt hat, a cigarette between her gold-ringed fingers.
Most moving are her last letters. To Bell, she wrote: "I feel that I have gone too far this time to come back again." Woolf had attempted suicide as a younger woman, spent months in sanatoriums, clawed back her sanity, and achieved what so few women had achieved: she was a writer. She died aged 59. Vanessa wrote: "One can at least be glad that this did not happen as it so nearly did years ago – when all her gifts would have been wasted."
Virginia Woolf: Art, Life and Vision, National Portrait Gallery, London WC2 (020 7766 7343) to 26 October 2014
Join our commenting forum
Join thought-provoking conversations, follow other Independent readers and see their replies