Was Rembrandt inspired by Hull? The Dutch master's Humberside connection
Rembrandt spent a year in Yorkshire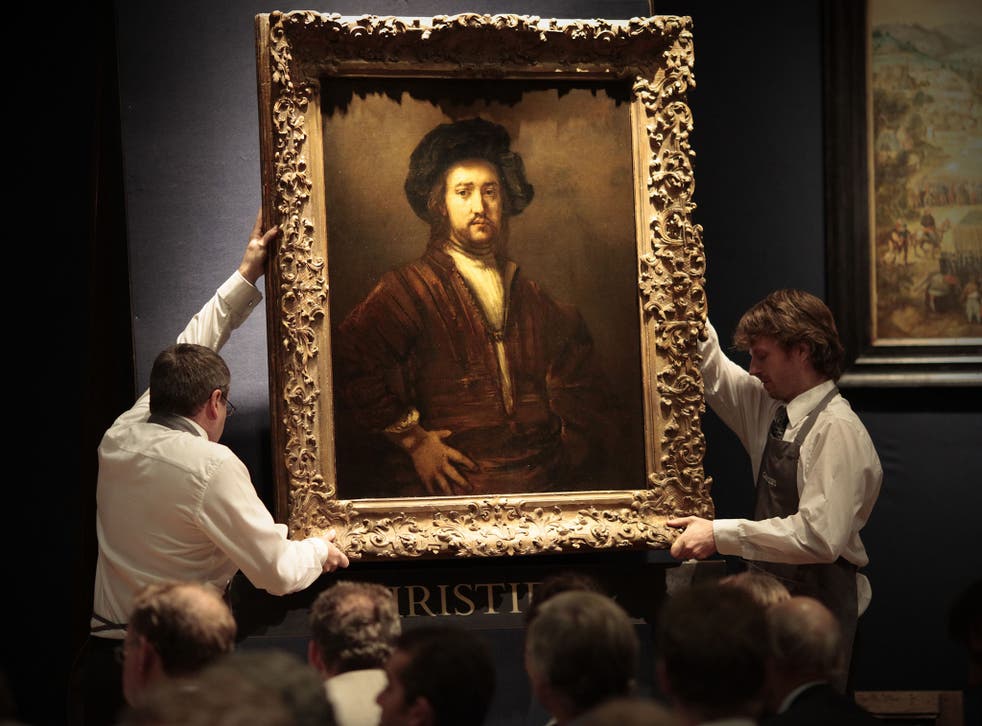 When it came to extolling its credentials to host the 2017 Capital of Culture there was one notable omission from the list of Hull's most famous sons: Rembrandt Van Rijn.
The greatest of the Dutch Masters, then fleeing from a messy love life and bankruptcy, arrived in the Humber port in 1661, staying for a year.
Little is known about the period but the sale next week of one of his most famous paintings is expected not just to set a new record for the artist but to shine a new spotlight on his association with the city ahead of its 2017 festivities.
Some critics are claiming that Portrait of a Man with Arms Akimbo might have been painted by the Dutchman during his time in Yorkshire. It is likely to fetch up to £30.4m when it is sold at the Frieze Masters art fair in London next week.
The city hopes that following its sale the painting could be loaned back to Hull – or failing that another Rembrandt brought in to mark the artist's tenure there.
Simon Green, head of Museums and Galleries in Hull said that whilst it was impossible to make claims that any particular paintings were actually completed there, he welcomed the association with the artist.
"It is nice to know that we can connect him to the city full stop and it is good that the auction has given us another boost in terms of profile," he said. "The idea of loaning a Rembrandt is a nice one – it may happen or it may not," he added.
Far from being isolated from the rest of the world, Hull has been at the centre of links to the North European continent for centuries – something which is reflected in many of the paintings in the Ferens Art Gallery, which could host the painting.
The Dutch links can also be seen in the city's architecture and Hull would have been an obvious destination for the great artist.
"Travel in that period was not what it is today – it was exceptional but travel across the North Sea from the Low Countries to Hull would have been less exceptional. Many people would have been doing it, families would have had links and sailors would have had connections as a matter of routine," said Mr Green.
The Ferens, which is due to take receipt of a recently acquired 14th century masterpiece by the renaissance painter Pietro Lorenzetti, is currently in talks with a number of major international galleries including the Royal Collection for its 2017 programme.
"This would make a wonderful element to our programme but it would not be the most important or the most exciting," he added.
It is believed Rembrandt had a studio at High Street during his stay in Hull, where it is claimed he completed a number of paintings and drawings of local notables. But a fire at Maister House in 1743 is believed to have destroyed much of the work he completed as well as taking the lives of three women and a child.
At least one East Riding family is known to have owned two portraits by Rembrandt although their whereabouts are not now known. The artist died in Amsterdam in 1669.
Register for free to continue reading
Registration is a free and easy way to support our truly independent journalism
By registering, you will also enjoy limited access to Premium articles, exclusive newsletters, commenting, and virtual events with our leading journalists
Already have an account? sign in
Register for free to continue reading
Registration is a free and easy way to support our truly independent journalism
By registering, you will also enjoy limited access to Premium articles, exclusive newsletters, commenting, and virtual events with our leading journalists
Already have an account? sign in
Join our new commenting forum
Join thought-provoking conversations, follow other Independent readers and see their replies