Why we still love instant photos
Polaroid stopped making its famous cameras six years ago. But those who cherish instant analogue photographs aren't ready to let them fade away, says Christopher Beanland
Christopher Beanland Comments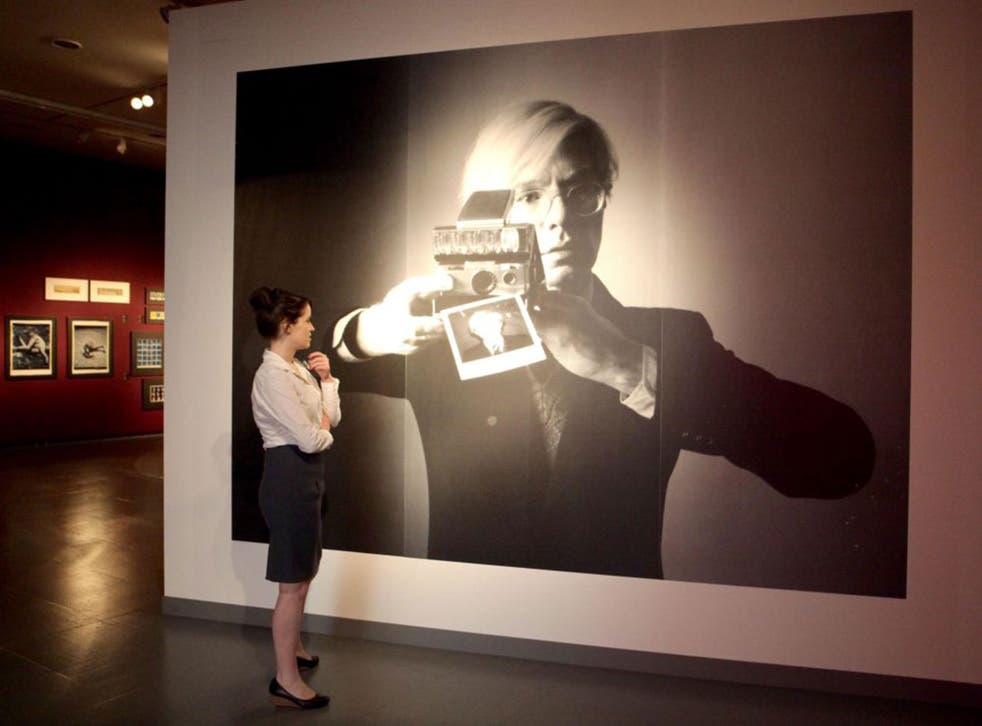 Our collective appetite for a quickie is undiminished. Despite Polaroid deciding to dump analogue photography six years ago, "real" photographs remain resolutely popular. Fujifilm's Instax is big with kids, while Lomography cameras have been colonised by hipsters from Williamsburg to Walthamstow.
You can easily draw connecting lines between instant photography and the fetishisation of other analogue formats – vinyl albums, cassettes, VHS video. Analogue is more human, it has imperfections like we do, we can empathise with the medium – and even, in some case, love it. It takes us back in time.
"My sense of nostalgia has been fuelled by instant film," says the photographer Dee Elegia. "It's made me go back to my childhood and try to capture things from it, using Polaroid."
Polaroid was always the biggest name in snappy snaps. When the American company pulled out of its European base at Enschede in the Netherlands, it was snaffled by nostalgia buffs calling themselves The Impossible Project. Now that gang makes films for old Polaroid cameras there.
When The Impossible Project started in 2008 – by trying to buy up as much of Polaroid's redundant stock and buildings as possible to preserve the medium – a slew of media coverage followed. The group has had its ups and downs ever since. Its founder, Florian Kaps – once of the Lomographic Society – stepped down last year. In 2012, a potential financial meltdown was avoided when a new investor provided some extra cash at the 11th hour.
"We were left no recipes by Polaroid, so had to create a film from scratch," remembers the firm's PR, Alex Holbrook. "We also found a lot of the companies that Polaroid had used before had closed – or the chemicals were now banned!"
But its remit remains: to keep feeding the addiction of instant photography fans for as long as possible. What is it about those little paper squares and the way the photos miraculously appear on them? "The visible reaction after it's exposed to light, the distinctive character of the images – there's a sense of magic that digital lacks," says Creed O'Hanlon, CEO of The Impossible Project.
"Seeing it come out of the front of the camera in an instant is like magic," agrees Grant Hamilton – a photographer who also directed the award-winning 2012 documentary Time Zero: The Last Year of Polaroid Film. "There are no negatives or digital files. There is only one original."
Next year, The Impossible Project will ship a brand new instant photography camera – and they've drafted in the Scottish engineers from Polaroid's former Dumbarton factory to build it. "I joined Polaroid in 1992 and immediately became fascinated," says Grant King, of the start-up Wideblue, which has gathered together many of the former team at Dumbarton. "I remember my first trip to the US Polaroid plants in Norwood and Waltham, being amazed to see instant images by Ansel Adams and Andy Warhol just hanging on the walls."
Ultimately, it's a nostalgic enterprise – and nostalgia is the product of a society without much to say. Unlike in Polaroid's 1960s heyday, these days our ambitions are modest. The most we have to offer history is social networking. Yet one narcissistic social network feeds directly into our love of retro snaps – Instagram.
Sharing phone pics on Instagram or Snapchat is ephemeral, momentary. While every time we take an instant photo on a camera then shake it like a Polaroid picture, we're really trying to go back in time – if only for a few seconds.
Register for free to continue reading
Registration is a free and easy way to support our truly independent journalism
By registering, you will also enjoy limited access to Premium articles, exclusive newsletters, commenting, and virtual events with our leading journalists
Already have an account? sign in
Join our new commenting forum
Join thought-provoking conversations, follow other Independent readers and see their replies