World Cup 2014: Best street art in Brazil
Murals have been popping up across the host nation ahead of the tournament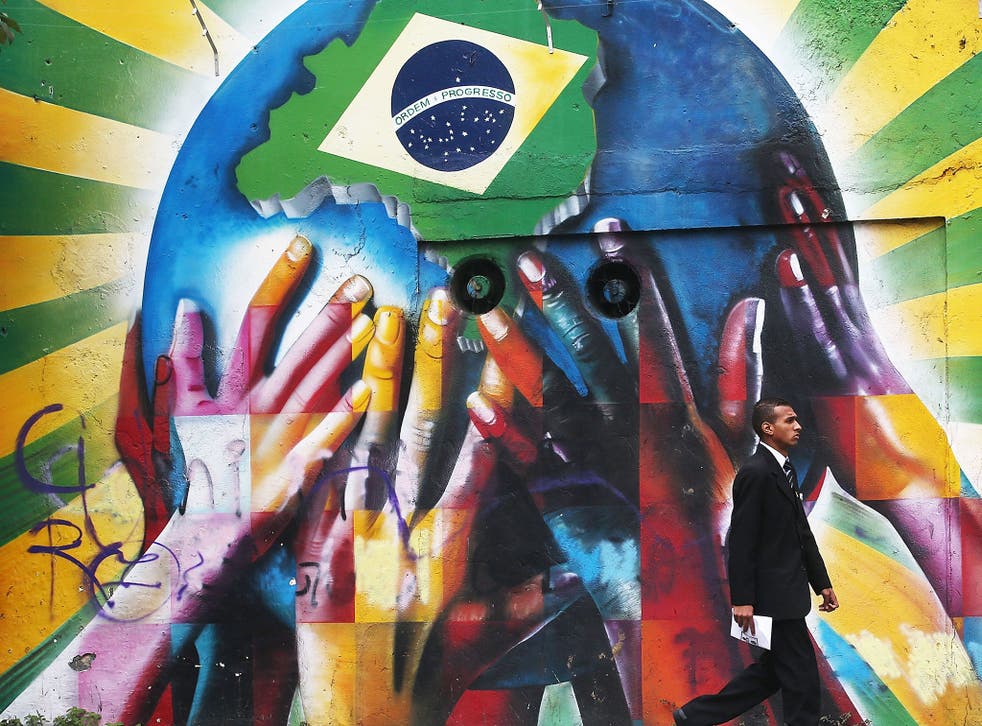 Amid the buzz of pre-World Cup excitement, Brazil's street artists have taken to city walls, spraycans and paintbrushes in hand.
New paintings have sprung up in Rio de Janeiro and Sao Paulo, many of which are positive and focus on patriotic support of the home team.
One artwork shows a rainbow cluster of hands holding up an Earth where the only country is Brazil, while past Brazilian greats from Zico to Pele are seen celebrating in others.
Some of the graffiti, however, is more serious and political in its motive. Paulo Ito's mural of a starving, crying child with only a football on his dinner plate serves to highlight the vast expense of hosting the World Cup when the money for food, schools and hospitals is needed so much.
"There is so much wrong in Brazil that it is difficult to know where to start," Ito said. It seems the beautiful game has a dark side.
World Cup 2014: Street art in Brazil

Show all 20
Multiple paintings order governing body FIFA to "go home", while an artwork by Cranio shows a suited man throwing a sack labelled "public money" down the toilet.
Then there's the young boy shedding a tear as he lugs a heavy football on his back, and a placard reading "We want our tram", as the popular means of transport is currently out of action in Santa Teresa.
The opening ceremony kicks off the tournament in Sao Paulo tonight with Jennifer Lopez set to perform FIFA's official World Cup song "We Are One (Ole Ola)".
But perhaps this host nation is not as 'together' as it would have the rest of the world believe.
Join our new commenting forum
Join thought-provoking conversations, follow other Independent readers and see their replies