100 homeless people were given disposable cameras, this is what they shot
London, from a different perspective
Christopher Hooton
Friday 28 August 2015 12:41 Comments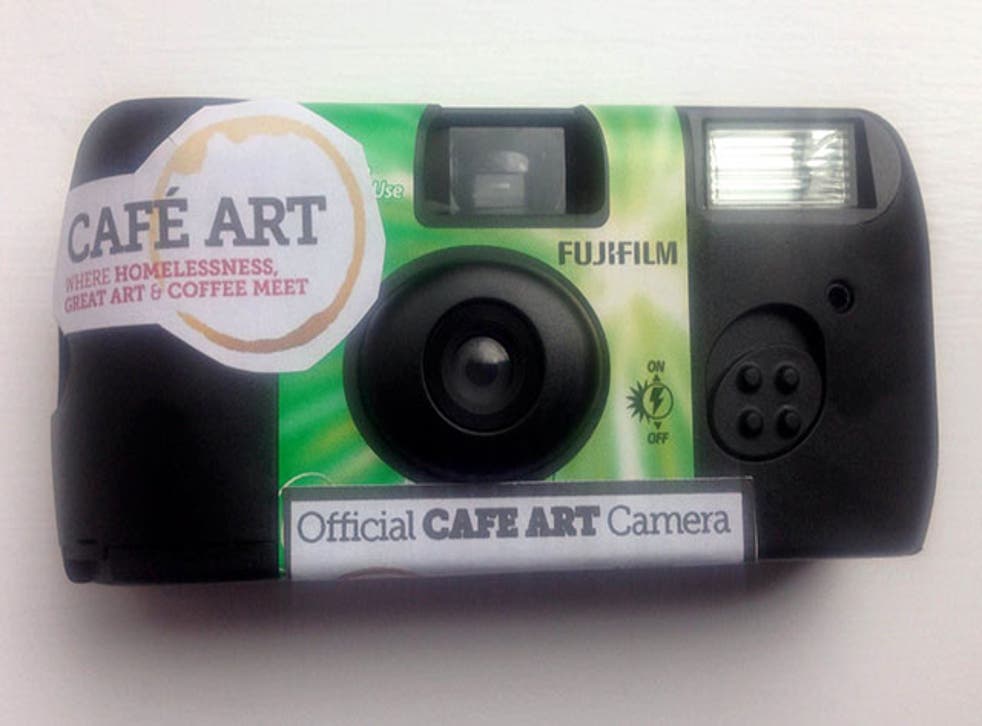 Café Art connects people affected by homelessness with the wider community through art, and for its latest project, handed out 100 FujiFilm single-use cameras to people affected by homelessness, asking them to capture simply 'My London'.
80 cameras were returned and over 2,500 photos were developed, which were then whittled down to 12 by an expert panel and public votes to form a calendar.
The final 12 are a fascinating and poignant view of the capital. One focuses on the clash of modernity, with the Gherkin juxtaposed with an old church, others observe youthful frivolity from the outside, while several focus on animals, perhaps highlighting the alienation many homeless people must feel with other humans.
West End Bird, Westminster, by Zin
Left Boot, East London, by Ellen Rostant
Shadow of Self, Hyde Park, by Goska Calik
Everything I Own or Bags of Life, Strand, by David Tovey
Colour Festival, Olympic Park, by Goska Calik
Photo by ROL (winner)
Nature's Tunnel or Light and the End, Stratford, by Ellen Rostant
Telephone Row, Lincoln's Inn, by XO
Past & Present, City of London, by Ioanna Zagkana
Tyre Break, Hackney, by Desmond Henry
Royal Geese Sunset, Kensington Gardens, by Maciek Walorski
The Artist, Whitechapel, by Michael Crosswaite
Tower Bridge PICNIC, Southwark, by Cecie
"We have several goals: helping people affected by homelessness to be empowered, not only through photography and art, but through connecting with the public," Cafe Art said.
"The calendar also has a goal of telling stories from individuals who are affected by homelessness, thereby raising awareness in the general public about issues from a personal perspective.
"All the money raised goes back into the project, either to pay for the printing of the photographs and calendar, rewarding the winning photographers, buying art materials for art groups affected by homelessness or helping individuals attend art courses. Art is seen as a major way for people to recover from the trauma of being homeless."
Register for free to continue reading
Registration is a free and easy way to support our truly independent journalism
By registering, you will also enjoy limited access to Premium articles, exclusive newsletters, commenting, and virtual events with our leading journalists
Already have an account? sign in
Join our new commenting forum
Join thought-provoking conversations, follow other Independent readers and see their replies