12 Years a Slave director Steve McQueen to have his 'Lynching Tree' artwork displayed in the UK for the first time
It features the image of a tree once used to hang slaves in the US
Nick Clark
Tuesday 09 June 2015 01:25 Comments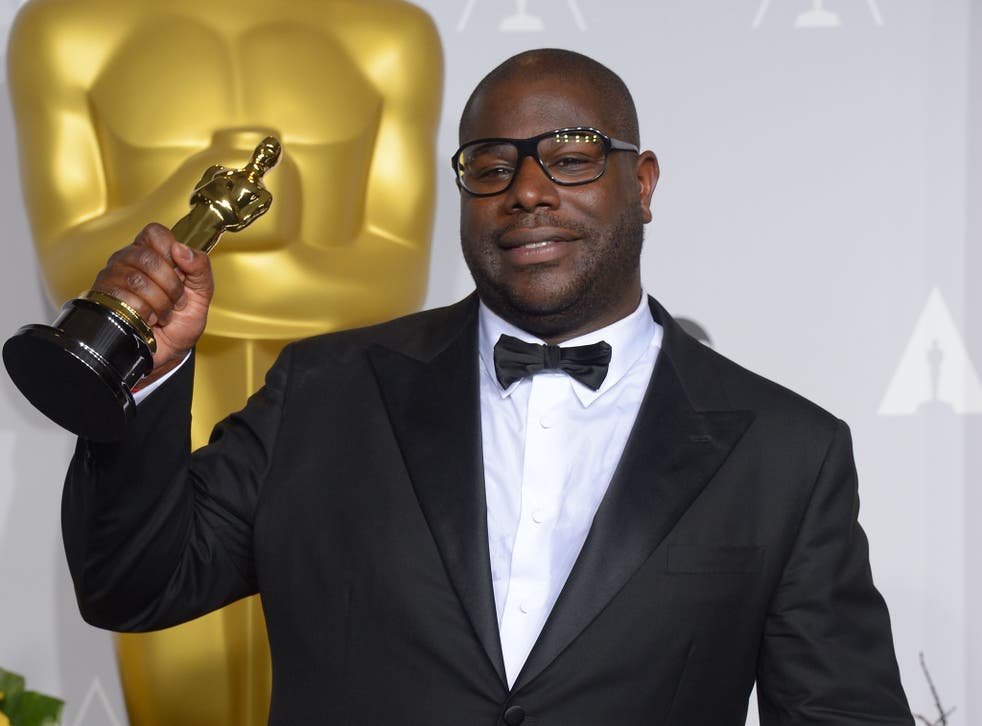 The first exhibition celebrating British history painting will include the haunting image of a tree once used to hang slaves in the US, taken by artist and director Steve McQueen when scouting locations for his Oscar-winning film 12 Years a Slave.
Tate Britain's new show Fighting History includes the Turner Prize-winning artist and director's 2013 work Lynching Tree on display in the UK for the first time.
The tree, which has the graves of lynched victims around the base, features in the film, during a scene where two runaway slaves are hanged. McQueen's photograph used by rapper Kanye West who performed in front of a projection at the 2013 MTV Video Music Awards.
"It is a very simple and direct image," Tate's Greg Sullivan, who curated the show, said. "It evokes history so effectively without any people in it."
The exhibition covers the period from 18th century history paintings by artists including John Singleton Copley and Benjamin West to contemporary pieces by Richard Hamilton and Jeremy Deller.
Tate described history paintings as covering "important narratives from the past, from scripture and from current affairs".
"As far as we know there has never been a show about British history painting, which was regarded as the very highest genre, and yet we don't speak about it in the way we ought to," Mr Sullivan said.
He added it was an exhibition whose subject matter had a "high body count. I think I counted thirty bodies before humanity is wiped out in the last room."
Register for free to continue reading
Registration is a free and easy way to support our truly independent journalism
By registering, you will also enjoy limited access to Premium articles, exclusive newsletters, commenting, and virtual events with our leading journalists
Already have an account? sign in
Join our new commenting forum
Join thought-provoking conversations, follow other Independent readers and see their replies