Another decade of grand Turbine Hall installations secured as Tate Modern signs a sponsorship deal with Hyundai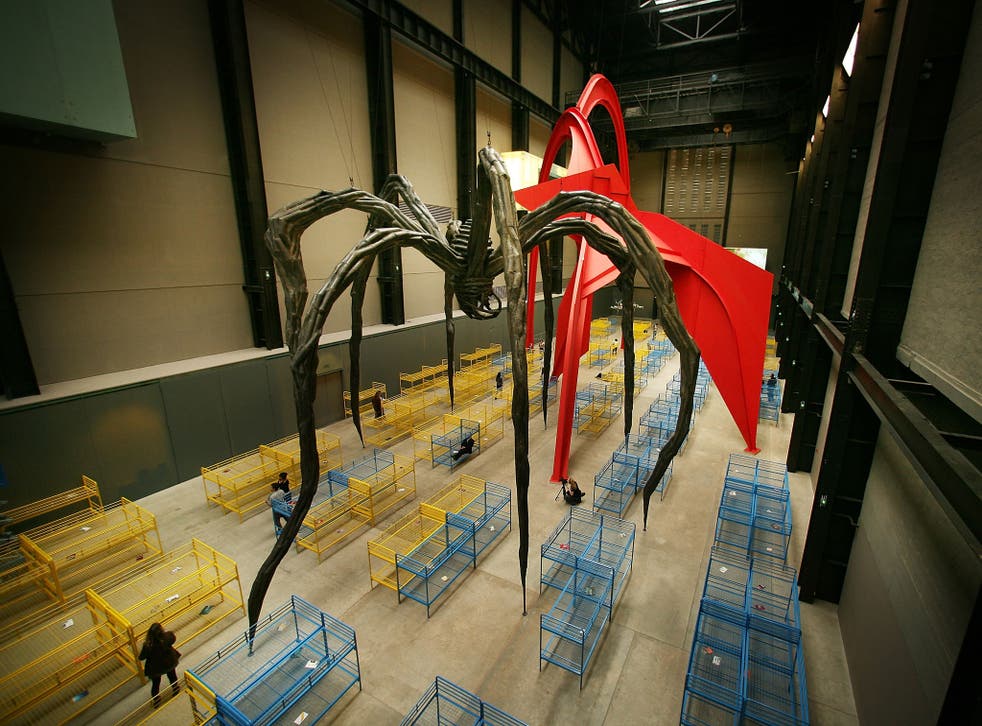 Tate Modern has ensured another decade of popular large-scale installations in its Turbine Hall – which has hosted work from Ai Weiwei's porcelain sunflower seeds to Olafur Eliasson's giant sun – after signing its "largest and longest" sponsorship deal.
South Korean car group Hyundai Motor Company is to back the "iconic" hall until 2025 in a deal understood to be worth more than £5m.
Sir Nicholas Serota, director of Tate, the world's most popular modern art gallery, said: "It is a landmark deal. It is lasting for a decade, it's at a high level and it's international."
Such long-term up-front sponsorship deals were "unusual", Sir Nicholas added, with companies usually signing up to support art institutions for three to five years. Culture secretary Maria Miller said yesterday: "Private sector support for the arts is absolutely vital for generating a sustainable, mixed economy for our cultural organisations. There are few that have done more than the Tate to get this right. I applaud all their efforts."
See some of the installations that have marked the Turbine Hall over the years
Big ideas: Stars of Turbine Hall

Show all 9
Tate Modern is the most visited contemporary art gallery in the world, with 5.5 million people passing through its doors between 2012 and 2013. The Turbine Hall installations, then sponsored by Unilever, proved a big draw.
Memorable works include Eliasson's The Weather Project, Doris Salcedo's Shibboleth, which ran a huge crack through the floor, and the slides that Carsten Holler installed.
The very first commission was I Do, I Undo, I Redo by Louise Bourgeois which included new work and one of her existing spider sculptures, while the last, in 2012, was These Associations by Turner Prize nominee Tino Sehgal. The space has since been empty due to building work. Turbine Hall commissions will resume next year.
Big ideas: The stars of turbine hall
The Weather Project
One of the Turbine Hall's most enduring installations was created by Olafur Eliasson and thousands flocked to lie beneath the giant sun.
TH.2058
Dominique Gonzalez-Foerster recreated sculptures from other artists. It referenced Louise Bourgeois' first Turbine Hall installation with a giant version of her spider.
Sunflower Seeds
Ai Weiwei covered the space with millions of porcelain seeds though the dust meant the public were prevented from walking on the work.
Embankment
Rachel Whiteread built a "landscape" using the plaster casts of differently-shaped old boxes.
Register for free to continue reading
Registration is a free and easy way to support our truly independent journalism
By registering, you will also enjoy limited access to Premium articles, exclusive newsletters, commenting, and virtual events with our leading journalists
Already have an account? sign in
Register for free to continue reading
Registration is a free and easy way to support our truly independent journalism
By registering, you will also enjoy limited access to Premium articles, exclusive newsletters, commenting, and virtual events with our leading journalists
Already have an account? sign in
Join our new commenting forum
Join thought-provoking conversations, follow other Independent readers and see their replies