Artist who made canoe modelled on her vagina arrested on obscenity charges
The Japanese artist known as Rokude Nashiko or 'good-for-nothing kid' faces up to two years in prison
Matilda Battersby
Thursday 04 December 2014 11:16 Comments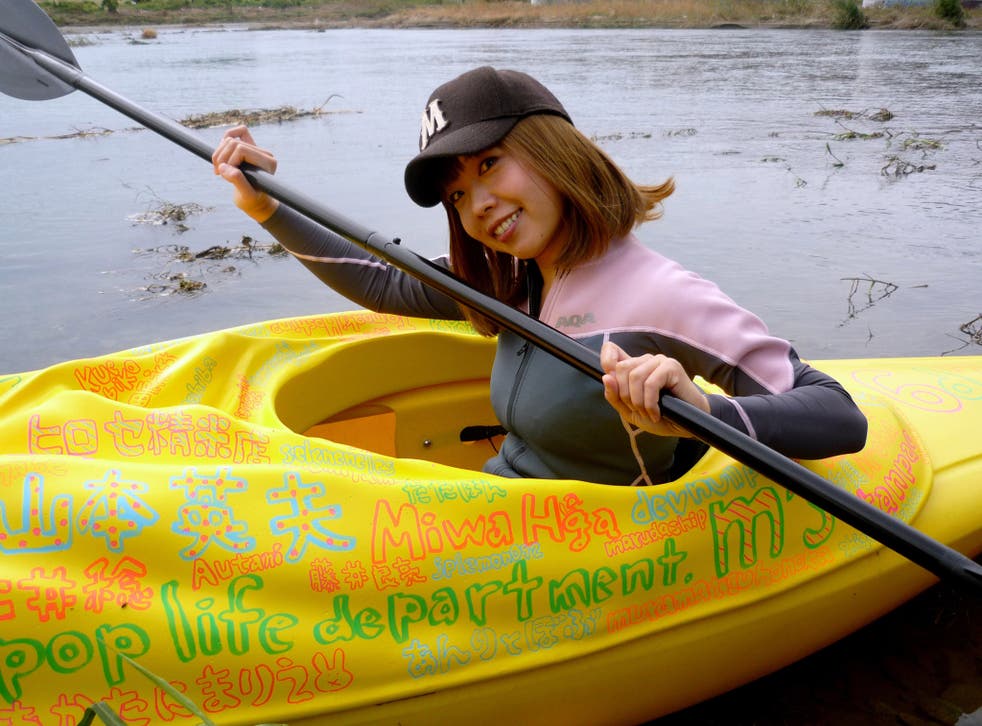 The debate about censorship and women's rights in Japan has been reignited after an artist who made a canoe modelled on her vagina was arrested for the second time on obscenity charges.
Megumi Igarashi - who works under the alias Rokude Nashiko which translates as "good-for-nothing kid" or "reprobate child"- faces up to two years in prison after Tokyo police arrested her yesterday for displaying figurines modelled on her vagina and distributing digital data used to build a yellow kayak based on her genitals.
She is accused of sending a link that shows her plan to create a boat "using three-dimensional obscene data" to a large number of people.
The owner of sex toy store where the artist exhibits her works was also arrested on obscenity charges, police said.
"They showed obscene figurines in a glass case so that people coming to the shop could see it," said a spokesman for the Tokyo police who declined to give his name to Reuters. "This is a new factor," he said.
Igarashi was briefly held by police earlier this year for trying to raise funds through a crowdfunding website for the construction of the canoe which she calls her "pussy boat".
Her arrest and detention in July triggered a debate about women's rights and limits of artistic expression in Japan. She was released a few days later following a legal appeal and after thousands signed a petition demanding that she go free.
Yesterday Tokyo police reiterated the reasons given for the previous arrest - the distribution of 3D data of her scanned vagina, which was the digital basis for her kayak project.
Japan is famous for its buoyant porn industry but obscenity laws still forbid either photographs or other depiction of actual genitalia.
If convicted of distributing or holding obscene images for the purposes of selling, Igarashi could face up to two years in prison and a fine of up to £13,400 (2.5m Yen).
"I don't believe my vagina is anything obscene," Igarashi said in a July press conference after her release, the Japan Times reported. "I was determined I would never yield to police power."
Writing on her website Igarashi describes her project: "Why did I start making this kind of art pieces? That was because I had not seen pussy of others and worried too much about mine. I did not know what a pussy should look like at the same time I though mine is just abnormal."
Sex toy shop manager Minori Watanabe, 44, was also arrested for "displaying obscene goods in her shop window in collusion with Igarashi" from around October 2013 until July, police said.
Register for free to continue reading
Registration is a free and easy way to support our truly independent journalism
By registering, you will also enjoy limited access to Premium articles, exclusive newsletters, commenting, and virtual events with our leading journalists
Already have an account? sign in
Join our new commenting forum
Join thought-provoking conversations, follow other Independent readers and see their replies