Mayor to investigate as artists fear being driven out of London by rising costs of studio space
Investigation follows conversion of artists' studios into 800 flats
Nick Clark
,
Rosie Neve
Monday 10 February 2014 20:33 Comments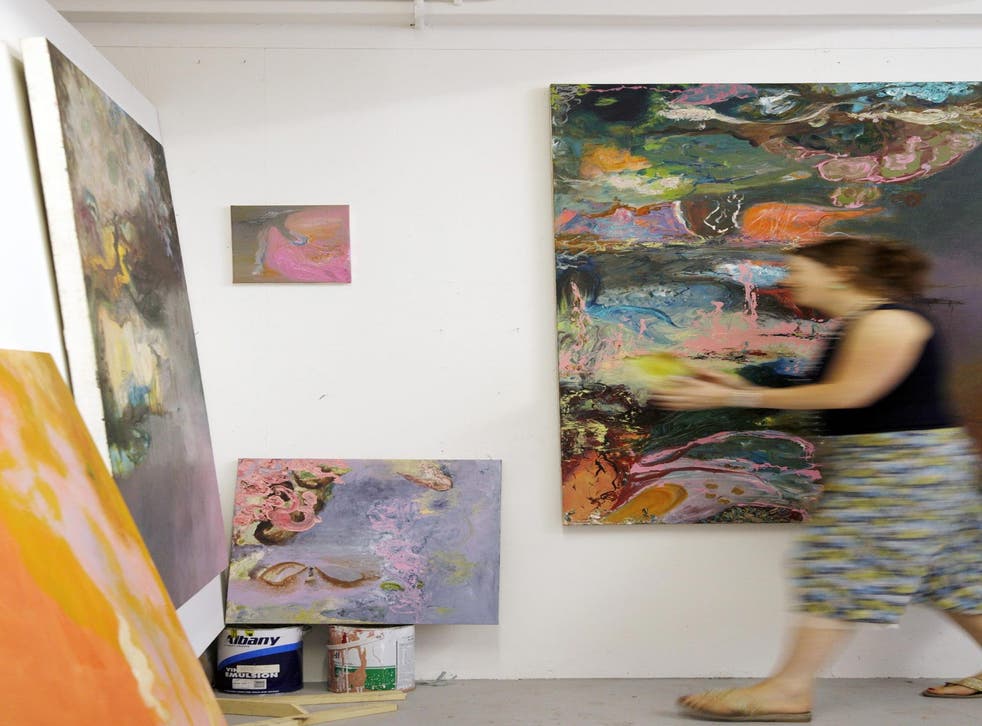 The shortage of affordable studio space in the capital is to be investigated by the Mayor of London, amid growing evidence that artists are being driven out by rising rents and redevelopment.
City Hall flagged up the importance of the issue in a report published in 2010, but further investigation was shelved as preparations for the Olympics intensified.
The Independent can reveal the issue is now back on the agenda as rents are hiked even higher, with the Mayor's Office ordering a "robust" examination of the situation and possible solutions.
Munira Mirza, deputy mayor for education and culture in London, said: "This is a pressing issue and it has been for a while. There's a lot of concern that London is changing and artists are being forced to move to new areas."
The development comes after it emerged that a former biscuit factory in Bermondsey, which hosts close to 400 artists, had been sold and will be converted into 800 flats.
Ms Mirza plans a wide-ranging study "to provide an overview of existing and potential future demand for affordable studio space".
London is home to almost two-thirds of all artists' studios in the UK, the majority of which are concentrated in the boroughs of Hackney and Tower Hamlets, according to the most recent numbers compiled in the 2010 Cultural Metropolis report.
Ms Mirza said: "We want artists to stay in London. It's very important culturally and economically, but there are lots of challenges in terms of finding space."
The Mayor's Office will launch its study in the coming months and expects to reveal its findings by the end of the year.
Jonathan Harvey, who set up Acme Studios, a London-based charity which provides artists with affordable studio space, said: "Artists require a lot of space and cheap space. How that can happen in London where property values are so high, is a real question. It's now about how the Mayor's Office and local authorities value artists."
Acme supports more than 600 artists with studio space, but there are currently another 1,000 on the waiting list. "There is huge demand," Mr Harvey said. "It's getting more difficult for artists. It has always been a challenge. "
London's artists have always drifted to the cheaper areas of London, often with industrial space that had fallen into disuse, from St Katherine's Docks in the 1970s to Clerkenwell, Hoxton, Hackney and Peckham.
Mr Harvey said: "A phrase we keep repeating is that artists are pioneers of regeneration because they go where others don't. But they're also the victims as they then get priced out. Hackney is a perfect example of that." He called on a change to planning laws to include studio space in new developments.
Seb Patane, an artist at Gasworks studios in Vauxhall said: "It's sad to see this happening, especially in an area where there aren't many studio spaces. Yeah, I have no idea what's going to happen; the prices will go sky high and at the moment artists are having a really tough time, funding their own expenses. It's all quite grim."
Gasworks director Alessio Antoniolli said the neighbourhood was changing "at the speed of light" which was damaging to the community.
He said that he receives "hundreds of requests" for studios every year, which is "an indication of how scared artists are. I'm not saying regeneration is a terrible thing, but what makes something great and special needs to be kept and celebrated and supported."
Register for free to continue reading
Registration is a free and easy way to support our truly independent journalism
By registering, you will also enjoy limited access to Premium articles, exclusive newsletters, commenting, and virtual events with our leading journalists
Already have an account? sign in
Join our new commenting forum
Join thought-provoking conversations, follow other Independent readers and see their replies