Art-loving hayfever sufferers beware! Major New York art gallery to be carpeted in pollen
Alice Jones' Arts Diary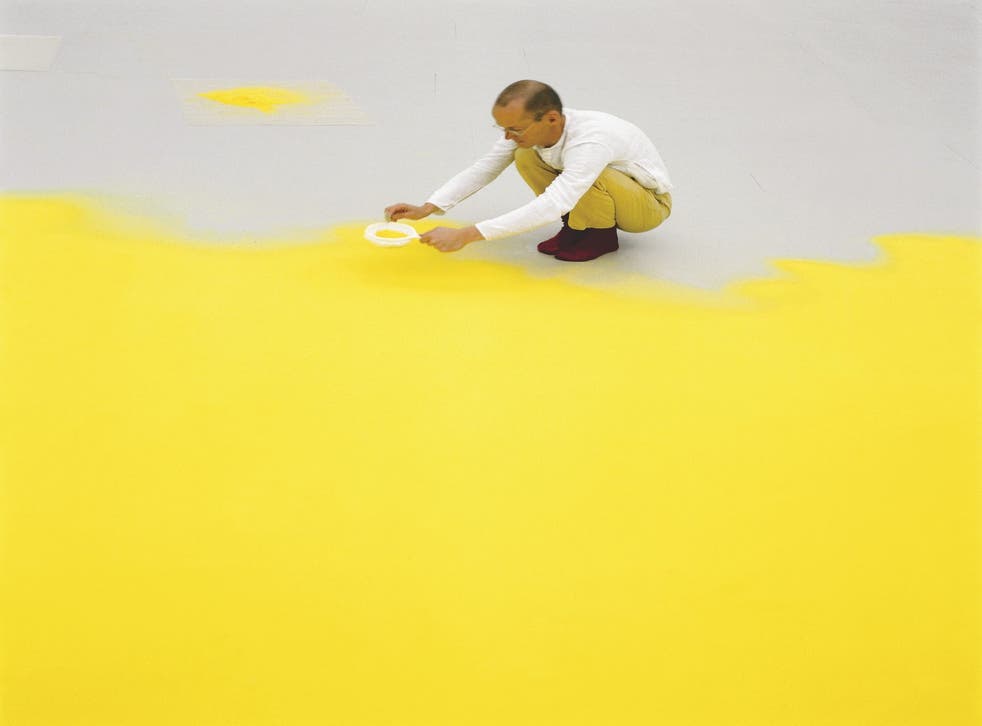 Forget Ai Weiwei's sunflower seeds at Tate Modern, Wolfgang Laib's ambitious plan is to carpet MoMA with millions of even tinier grains – of pollen.
The German artist will take over the Marron Atrium at the New York museum from 23 January with "Pollen from Hazelnut", a bright yellow floor work measuring 18 by 21 feet.
Laib, 62, has been collecting the material for this, his largest installation to date, from the area around his village in south Germany since the mid-1990s.
He will painstakingly sift it on to a low platform over two evenings ahead of opening. "Pollen is the potential beginning of the life of the plant. It is as simple, as beautiful, and as complex as this... ", he said. "I think everybody who lives knows that pollen is important."
Due to the weight and make-up of the pollen, it does not move or drift away once it is in place, a MoMA source tells me. Nevertheless, visitors will only be able to get within six feet of the work. Which is probably good news for art-loving hayfever sufferers.
Also in the arts diary
Larry Gagosian reminisces about the days Madonna was his driver
Thomas Pynchon joins Bowie as the second returning recluse of the week
Join our new commenting forum
Join thought-provoking conversations, follow other Independent readers and see their replies