Arts organisations braced for belt-tightening as Arts Council passes on Government cuts
Matilda Battersby
Tuesday 29 January 2013 19:20 Comments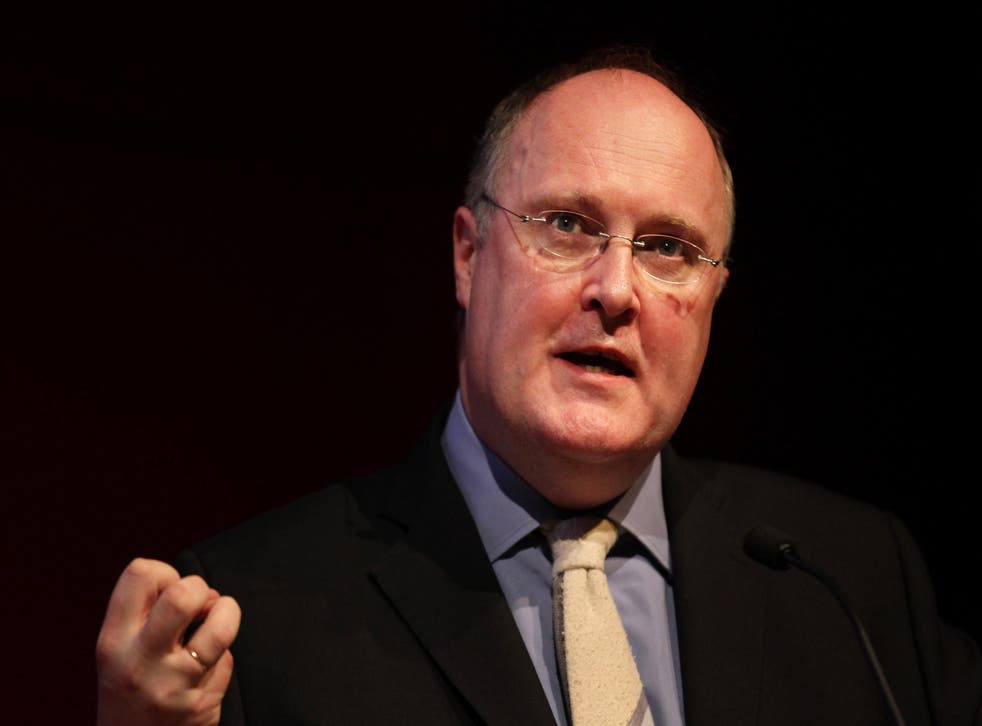 More than 700 arts organisations supported by Arts Council England will receive a letter tomorrow detailing significant cuts in financial support as a result of an £11.6m reduction in its Government funding.
In December the Department for Culture, Media and Sport announced it would reduce the Arts Council's grant aid by one per cent for 2013/14 (£3.9m) and two per cent (£7.7m) for 2014/2015.
Arts Council England chief executive Alan Davey, pictured, said at the time that he "had no choice but to pass latest cuts directly on to the organisations we fund on a regular basis".
Each organisation receives different levels of funding but the changes will mean "challenging" cuts of as much as £50,000 this year for those receiving the highest Arts Council support.
The Arts Council wrote to all members of its national portfolio organisations and museums in December to inform them that the reductions in its grant would need to be passed on to the institutions it funds regularly.
The letters sent out today state: "Although these cuts are relatively small, we recognise that even a modest reduction in our funding to you could be challenging given the current economic climate."
Arts funding across the board has seen a significant decrease since Arts Council budgets were slashed by 30 per cent in 2010 and local authority culture budgets have also fallen.
The reduction in Government support for the Arts Council has been criticised by Paul Hobson, director of the Contemporary Art Society, a philanthropic organisation which awards commissions to regional galleries, which will be affected by the Arts Council cuts.
"Government spending on the arts is already miniscule – it represents a paltry 0.5 per cent of its overall budget," Hobson told The Independent.
"The Arts Council is to be commended for doing the best it can to accommodate severe cuts in order to protect front-line arts provision. But for many of the arts organisations it funds, they are also being hit twice by local authority budget cuts, resulting in redundancies, reduced programming and closures across the UK."
Last November Nicholas Hytner, the artistic director of the National Theatre, warned of a "clear and present danger" for regional theatre in Britain if the Government continues to "neglect" the arts.
"The double blow suffered by regional theatres not just from Art's Council funding but Local Authority funding put them in clear and present danger," he said.
Hobson said: "We should remember that the creative industries are worth £26bn and account for 1.5m jobs in the UK, not to mention the devastating effect these reckless cuts are having on our cultural life, in diminishing the role the arts play in regenerating cities and in driving tourism to this country."
The Arts Council was told to cut its administration costs by 50 per cent as part of the 2010 Government spending review which saw its annual budget drop from £449m to £349m by 2015.
It announced in October it was cutting staff numbers from around 559 jobs to 442 and reducing the numbers of executive directors from eight to four.
Register for free to continue reading
Registration is a free and easy way to support our truly independent journalism
By registering, you will also enjoy limited access to Premium articles, exclusive newsletters, commenting, and virtual events with our leading journalists
Already have an account? sign in
Join our new commenting forum
Join thought-provoking conversations, follow other Independent readers and see their replies