The Independent's journalism is supported by our readers. When you purchase through links on our site, we may earn commission.
Ballpoint Art: The most fascinating art made with the humble biro
Trent Morse's Ballpoint Art features a wide range of artists from Andy Warhol to Thomas Muller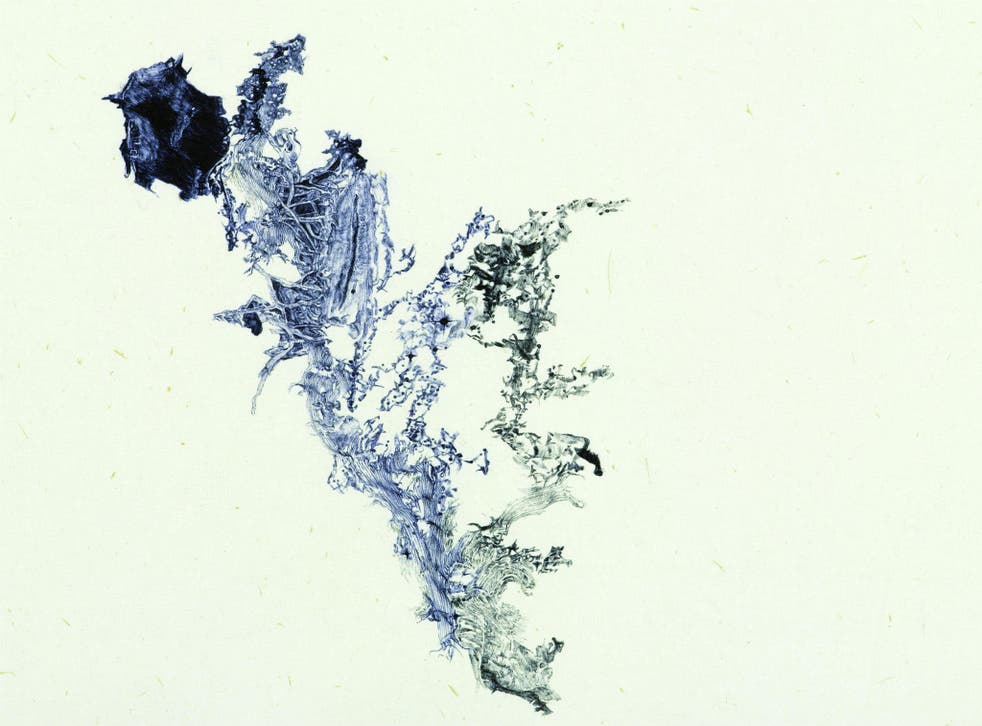 When many people think of art, they think of painting, but a palette of rainbow colours isn't always necessary. Sometimes all that's required is a ballpoint pen.
New York art critic and author Trent Morse has compiled the first major compendium of art made with the humble biro, Ballpoint Art, featuring a wide range of artists from Andy Warhol and Lucio Fontana to Jake and Dinos Chapman.
The original book delves into the history of the ballpoint pen, following its rise to popularity as the ultimate modernist tool for artists at the end of World War II. Morse showcases thirty international artists who have taken the versatility of the ballpoint pen to new and often dazzling heights, from artworks encompassing densely layered abstraction to hyper-real portraits, sculptures and building facades. Other acclaimed artists whose artwork is included in Ballpoint Art include Cy Twombly, Alberto Giacometti, Dawn Clements, Toyin Odutola, Renato Orara, Thomas Muller and Ignacio Uriarte.

US artist Rebecca E Chamberlain uses her ballpoints differently, by draining them of their ink and repurposing it as a painting medium to recreate Modernist interiors on paper. Dawn Clements was drawn to the pen because it "doesn't smudge" like pencil and can be used "without thinking" on the go, while Bill Adams began drawing after the World Trade Center collapsed in 2001. "I had to get out of my loft because down the street, what was left of the towers still burned," he recalls in the book. "One could smell the melted wires and debris in the air. So I grabbed a pen and some paper and got lost."
From Filpino artist Orara's incredibly detailed camera and crumpled T-shirt, both taken from his Ten Thousand Things That Breathe series, to German artist Muller's disorienting linear creations and Nigerian artist Odutola's sociopolitical portrait "The Philosopher", the power of simple pen and ink has never been more undeniable.
Ballpoint Art by Trent Morse, £17.95, Laurence King Publishing, buy here
Register for free to continue reading
Registration is a free and easy way to support our truly independent journalism
By registering, you will also enjoy limited access to Premium articles, exclusive newsletters, commenting, and virtual events with our leading journalists
Already have an account? sign in
Register for free to continue reading
Registration is a free and easy way to support our truly independent journalism
By registering, you will also enjoy limited access to Premium articles, exclusive newsletters, commenting, and virtual events with our leading journalists
Already have an account? sign in
Join our new commenting forum
Join thought-provoking conversations, follow other Independent readers and see their replies