Duct-taped banana artwork by Italian artist Maurizio Cattelan selling for £91,000
Artist recently made headlines when another work, a fully functioning solid gold toilet worth £6m, was stolen from Blenheim Palace in England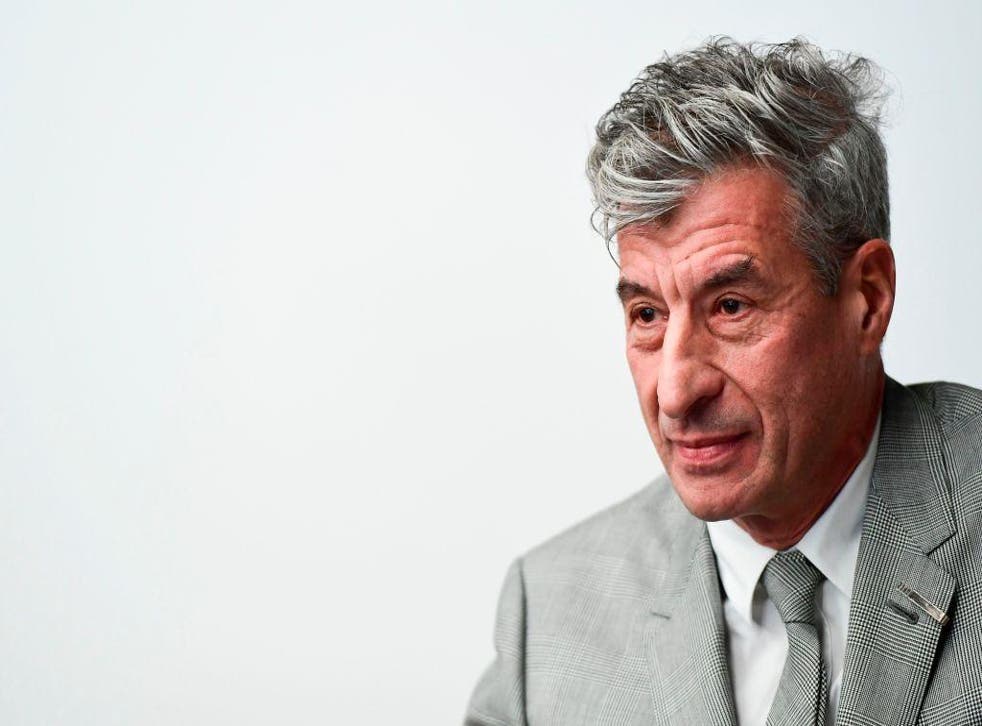 A banana duct-taped to a wall is on sale for $120,000 (£91,295) at the Art Basel Miami Beach art fair this week.
The work by Italian artist Maurizio Cattelan was presented by Perrotin, a contemporary art gallery founded in Paris, and marks Cattelan's first contribution to an art fair in 15 years.
Titled "Comedian", the artwork is created from a banana bought at a Miami grocery store and a single piece of duct tape, which is used to fix it to the wall.
A press statement explained that Cattelan came up with the idea a year ago after he had been pondering the concept of a sculpture shaped like a banana.
"Every time he travelled, he brought a banana with him and hung it in his hotel room to find inspiration," a gallery spokesperson said. "He made several models: first in resin, then in bronze and in painted bronze [before] finally coming back to the initial idea of a real banana."
There are three editions, according to the gallery, all of which were put on sale. Two versions have reportedly sold already, with the final one up for $150,000.
Gallery founder Emmanuel Perrotin told CNN that the bananas are "a symbol of global trade, a double entendre, as well as a classic device for humour".
Top artworks and where to see them

Show all 30
He added that Cattelan turns mundane objects into "vehicles of both delight and critique". One of his artworks, a functioning 18-carat gold toilet valued around $8m (£6m), made headlines in September when it was stolen from Bleinheim Palace in England.
The toilet, titled "America", was part of Cattelan's exhibition Victory is Not an Option. Five arrests were made following the theft, but the toilet has not yet been recovered.
There are no clear instructions for potential buyers on what to do when the bananas start to decompose.
Register for free to continue reading
Registration is a free and easy way to support our truly independent journalism
By registering, you will also enjoy limited access to Premium articles, exclusive newsletters, commenting, and virtual events with our leading journalists
Already have an account? sign in
Register for free to continue reading
Registration is a free and easy way to support our truly independent journalism
By registering, you will also enjoy limited access to Premium articles, exclusive newsletters, commenting, and virtual events with our leading journalists
Already have an account? sign in
Join our new commenting forum
Join thought-provoking conversations, follow other Independent readers and see their replies