Banksy reworks girl with heart balloon to mark third anniversary of Syria conflict
The graffiti artist has joined the #WithSyria campaign to support crisis victims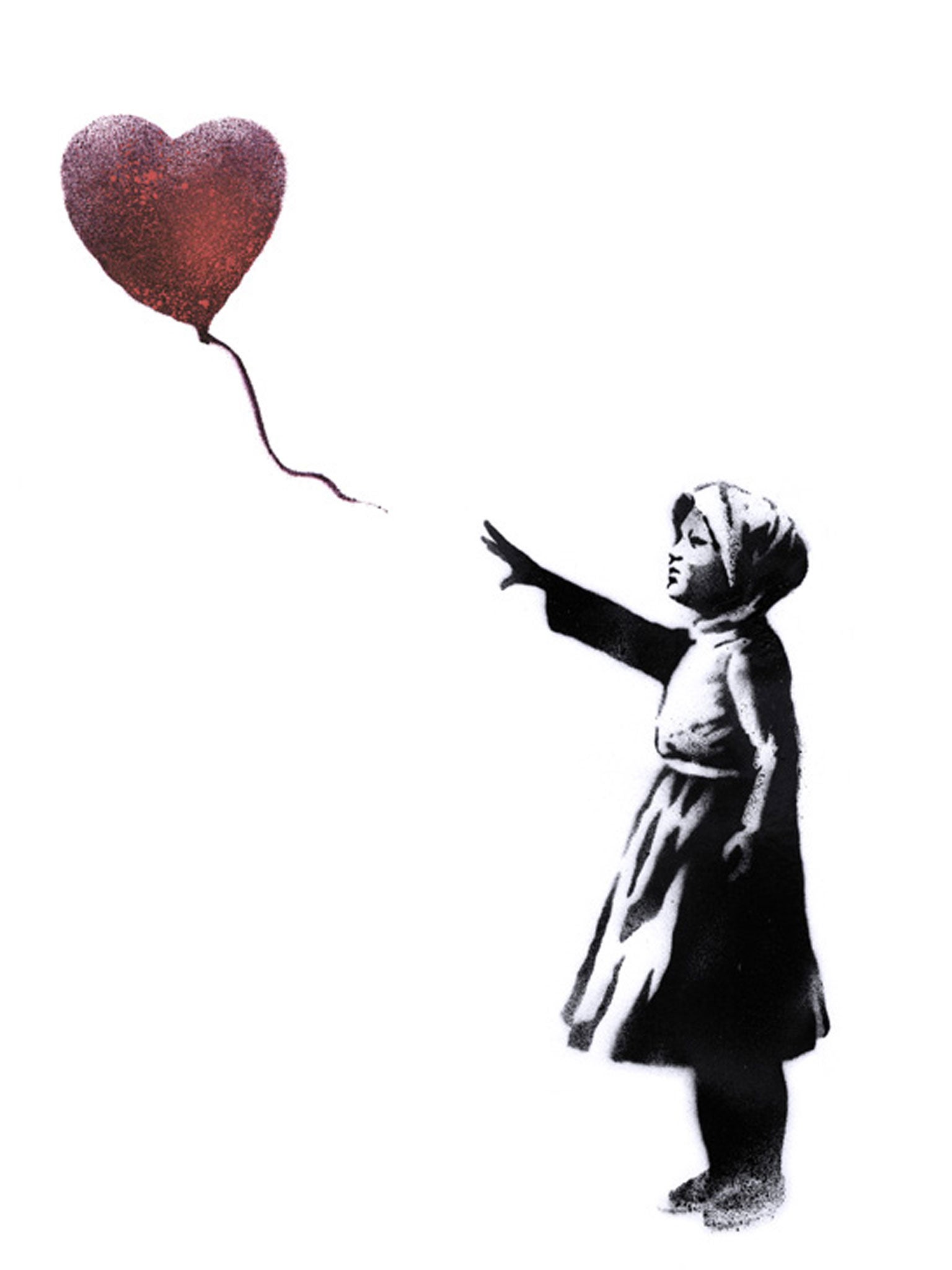 Graffiti artist Banksy has recreated one of his most famous stencils to commemorate the third anniversary of the Syria conflict.
His girl with a heart balloon artwork has been reworked to depict a young Syrian refugee, who will be projected onto the Eiffel Tower, Nelson's Column, and other international landmarks tomorrow.
"On the 6 March 2011 in the Syrian town of Daraa, fifteen children were arrested and tortured for painting anti-authoritarian graffiti," Bansky wrote on his website.
"The protests that followed their detention led to an outbreak of violence across the country that would see a domestic uprising transform into a civil war displacing 9.3 million people from their homes."
Banksy's New York residency
Show all 14
Banksy's statement ended with "#WithSyria", the social media hashtag for the campaign to support Syria's victims, also backed by British actor Idris Elba and alternative rock band Elbow.
The first Syrian protests were triggered by the children's anti-Assad, pro-democracy graffiti, making the cause particularly relevant to Banksy.
On Thursday, a "global recreation" of the moving Banksy piece will also see red balloons released en masse around the world.
There will be a vigil in London's Trafalgar Square from 6pm.
Join our commenting forum
Join thought-provoking conversations, follow other Independent readers and see their replies