Barbarian at the gate: hedge fund manager threatens Sotheby's shake-up
Dan Loeb secures board seats for himself and two allies after seven-month feud with management
Nick Clark
Tuesday 06 May 2014 20:18 Comments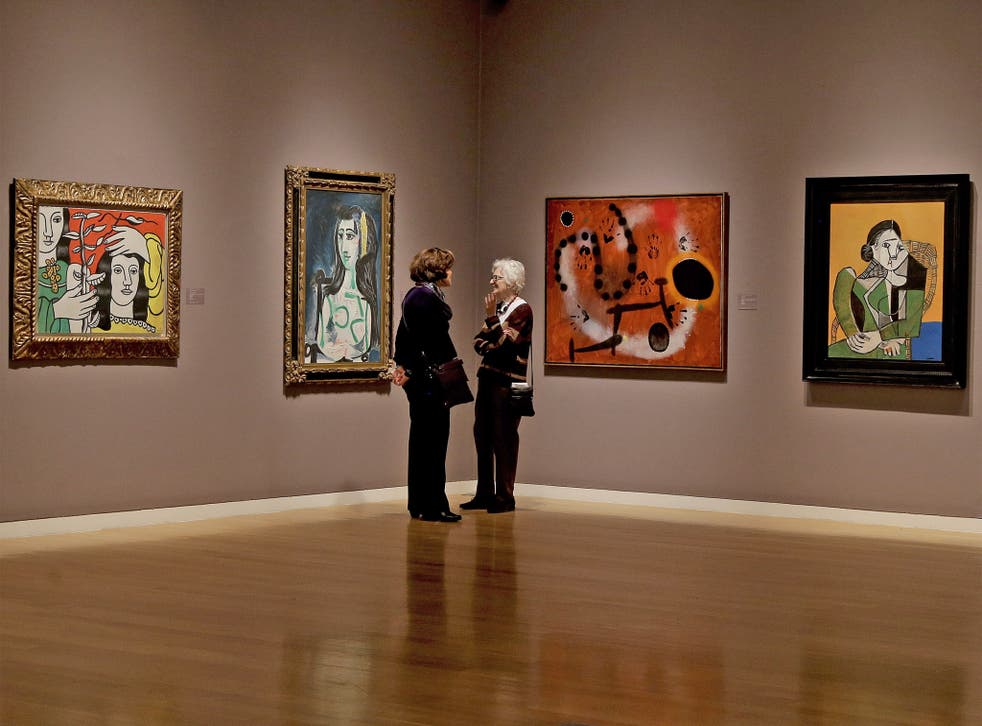 He is known for "lobbing grenades" at his corporate targets until he gets his way. Now one of the most notorious hedge-fund managers in the US has won a seat on the board of Sotheby's – and insiders at the auction house are nervous.
Dan Loeb, the founder and owner of Third Point hedge fund, has previously described Sotheby's as an "Old Master painting in desperate need of restoration" – something he is now in a position to help push through after securing board seats for himself and two allies following a seven-month feud with management.
Art industry experts believe that one of the grandest names in the auction world now faces major changes, with management heads expected to roll, aggressive expansion, an end to pricey expenses-paid lunches and a "ratcheting up" of the war with bitter rival Christie's.
Jeff Rabin, co-founder of advisory firm Artvest Partners, said: "I think this is very important and the next few months will be very interesting. It will ratchet up the competition with its rival Christie's to a new level. I think we will see changes in management and significantly more aggressive behaviour from Sotheby's in the low end of the market, in China, with [its] lending book and targeting Christie's personnel."
Mr Loeb, who is said to be worth $2.2bn, is a prominent "activist investor" who drew criticism from George Clooney when he bought $1bn of shares in Sony and demanded cost cuts.
He has also targeted Yahoo!, Herbalife and Apple, and bought into the Royal Mail sell-off, and often launches attacks against chief executives with his famous "letters of mass destruction".

In his letter to the board of Sotheby's in October, Mr Loeb demanded that the auctions and the private and online sales needed to be "reinvigorated or revamped". He also called for the chief executive, Bill Ruprecht, to step down, complained about the company's "lackadaisical corporate culture" and bemoaned the pay packets, extravagant lunches and dinners that came at a cost to shareholders.
Josh Black, editor of Activism Monthly, said: "He went in swinging and put his cards on the table straight away. He talked at length at the company's margins, and you would expect to see cost-cutting now. The second-biggest shareholder is an activist and they want capital to be returned to shareholders."
One art adviser said: "I don't think Dan wants to run Sotheby's. He has never been someone who has bought companies and then ran them. He buys into them, he pumps the price and when he thinks it is appropriate, he sells his stock. He is a trader who goes in and out."
Ahead of a key shareholder vote this week, the auction house agreed a compromise with Mr Loeb, allowing him three seats on the board. Both sides were playing nice yesterday. Mr Loeb insisted he was on the board to "enhance long-term value on behalf of all shareholders", adding that he was "committed to working closely with Sotheby's leadership team".
But among the raft of changes he has demanded are international expansion, exploiting the brand by expanding into other businesses, targeting the lower end of the market and investing in technology.
The big question is whether Mr Loeb and Mr Ruprecht can work together. Anders Petterson, head of advisory firm ArtTactic, said: "Can they manage to put their latest spat behind them, or are they entering into a relationship that has already gone sour? If the latter, one could… end up in a situation where the management are spending more focus and time on the relationship with Loeb than the actual business and their competition with Christie's."
Sotheby's, now based in New York, was founded in London in 1744, with Christie's, now the world's largest auctioneer, set up 22 years later.
Register for free to continue reading
Registration is a free and easy way to support our truly independent journalism
By registering, you will also enjoy limited access to Premium articles, exclusive newsletters, commenting, and virtual events with our leading journalists
Already have an account? sign in
Join our new commenting forum
Join thought-provoking conversations, follow other Independent readers and see their replies