Batman V Superman: World's most valuable Superman comic stolen from Nicholas Cage to go on display in London
Hollywood star Cage - who has a son called Kal-El, Superman's birth name - reported his copy stolen in 2000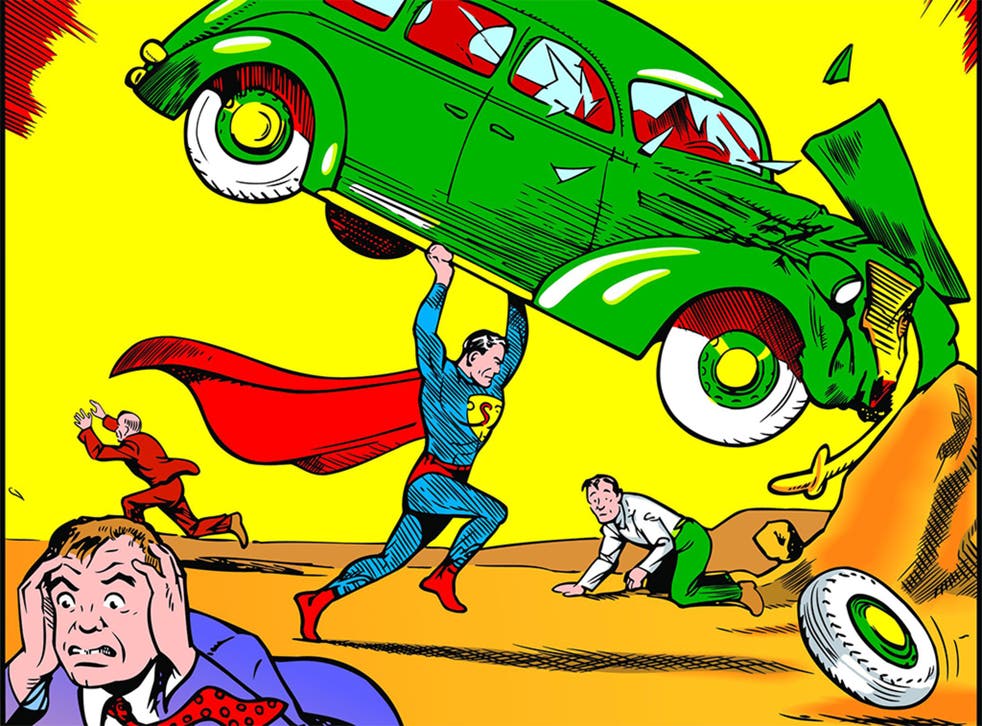 A $2m mint edition of Superman's very first comic-book appearance, which was stolen from the collection of the actor Nicholas Cage, will be displayed at a private view in London.
The world's most expensive comic book, a copy of the 1938 first issue of Action Comics, featuring Superman's debut, will join a display of the most valuable comic artefacts at London's St. Pancras Renaissance Hotel on 23 March.
Hollywood star Cage - who has a son called Kal-El, Superman's birth name - reported his copy stolen in 2000. It was recovered in a San Fernando Valley storage locker and returned to Cage. The nearly-pristine copy of Action Comics No. 1 was then sold for a record $2,161,000 at an online auction.
It is the most valuable item in the 1,000-strong DC Comics collection of Ayman Hariri, the billionaire son of assassinated Lebanese Prime Minister Rafik Hariri.
"The Cage edition is in great condition given the journey it's been on," said Hariri, whose collection includes Detective 27 from 1939, which features the first appearance of Batman and Batman #1, featuring the Joker's debut.
There are believed to be just 100 copies of Action Comics No. 1, originally sold for 10 cents, in circulation. Hariri, revealed for the first time as the wealthy secret collector snapping up original runs of classic books, also owns an edition deemed to be the highest graded copy in existence.
Hariri, 37, whose father was killed in 2005 in a Beirut car bombing, said: "I had a picture in my room of my father as Superman, flying above the rubble, above the universities and hospitals he helped build. After he passed, I bought as many original Superman stories as I could find. I always looked to my father as a Superman to emulate."
Hariri, a construction magnate worth £1bn, bought a walk-on role in the new Batman V Superman film at a charity auction. His "Impossible Collection" of DC Comics will go on public display in London later this year before embarking upon a global tour.
"Since I was a child I have been attracted to superhero stories," said the collector, who until now has kept his collection locked in a guarded safe. "It's because characters like Superman, who could simply rule the world, use their powers for good and place themselves in harm's way to help others. It would be wrong to suggest my family history hasn't been an influence."
Hariri is believed to have a similarly-valuable collection of Marvel comics, home of Spider-man, under lock and key.
Join our new commenting forum
Join thought-provoking conversations, follow other Independent readers and see their replies