Botticelli drawing sells for record £1.3m
The piece fetched the highest price ever paid for one of his works on paper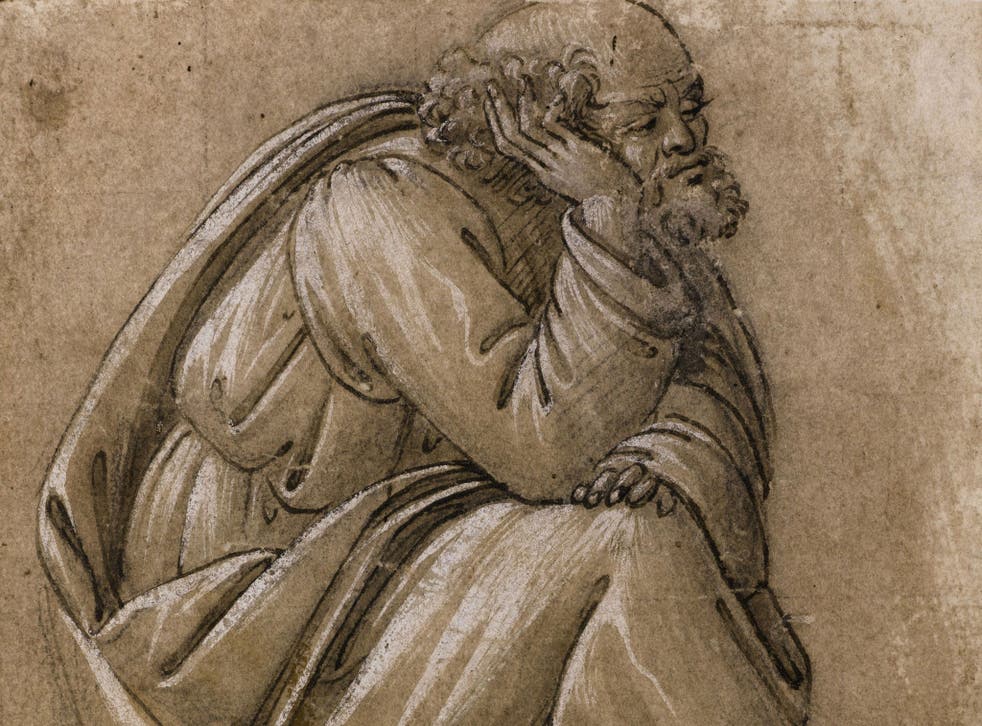 The first Sandro Botticelli drawing to be sold for a century has fetched £1.3 million at auction in London.
"Study for a Seated Joseph", which dates back to the 1480s, shows the bearded biblical figure resting his head on his right hand in a contemplative pose.
Sotheby's confirmed that the price was the highest ever paid for a work on paper by the Italian Renaissance painter, known for his "Birth of Venus" masterpiece.
The piece is thought to be the last of Botticelli's drawings to come from a private collection, that of late art connoisseur Barbara Piasecka Johnson, wife of Johnson and Johnson heir John Seward Johnson.
It was bought for £51,710 at a New York auction in 1988, making the £1.3 million price tag more than five times the original amount paid.
"Study for a Seated Joseph" can be linked to Botticelli's later circular painting "The Nativity, which can be seen at Buscot Park in Oxfordshire.
There are just 12 known Botticelli drawings still in existence and all of them are housed in museums.
Register for free to continue reading
Registration is a free and easy way to support our truly independent journalism
By registering, you will also enjoy limited access to Premium articles, exclusive newsletters, commenting, and virtual events with our leading journalists
Already have an account? sign in
Register for free to continue reading
Registration is a free and easy way to support our truly independent journalism
By registering, you will also enjoy limited access to Premium articles, exclusive newsletters, commenting, and virtual events with our leading journalists
Already have an account? sign in
Join our new commenting forum
Join thought-provoking conversations, follow other Independent readers and see their replies