Random House responds to criticism over Brooklyn Beckham photography
'Teenagers lives are filled with the visual image and we know Brooklyn's photos resonate with his huge young following, who avidly follow his life through his photography'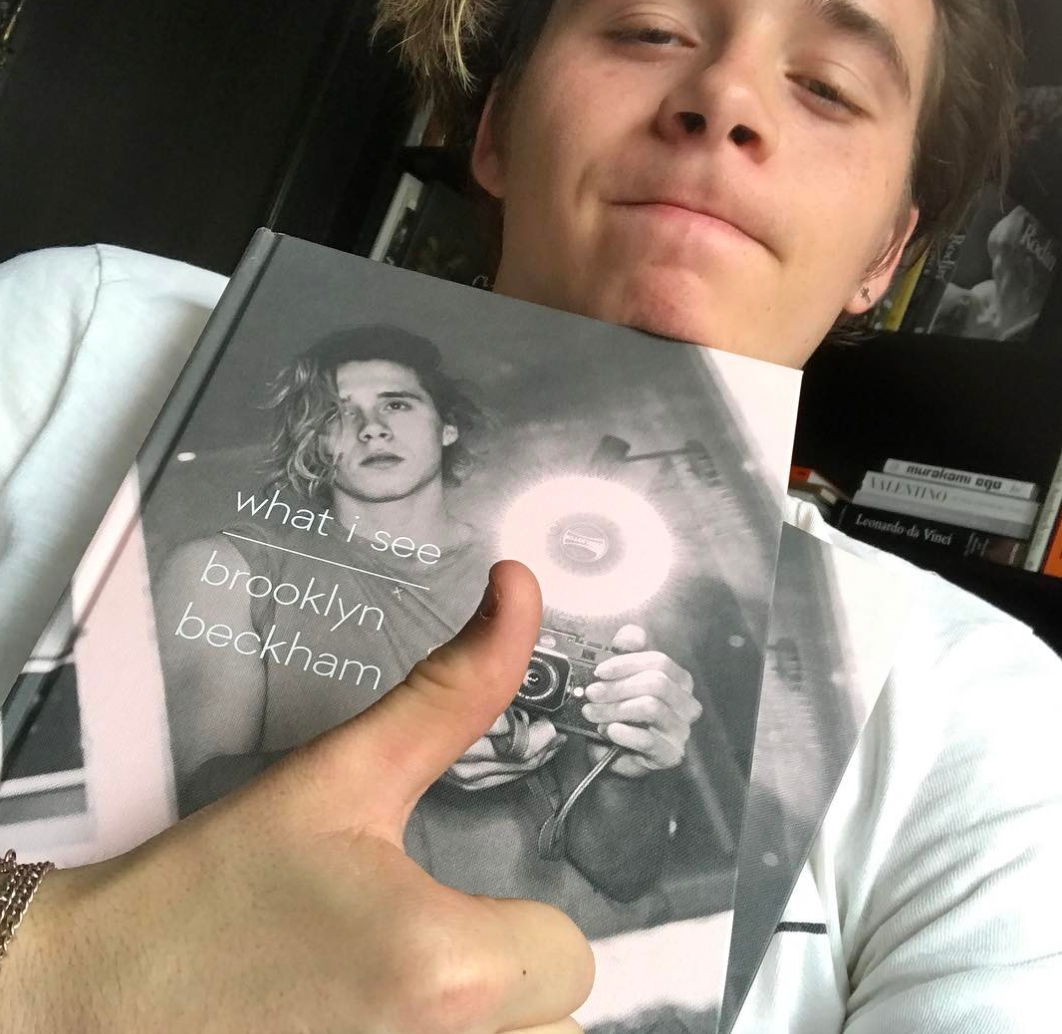 Random House has responded to criticism over a forthcoming book of photography by Brooklyn Beckham.
Leaked images showed some of the photos and captions from the book, which drew ridicule from both social media and professional photographers.
Alice Jones, arts editor of the i Paper, shared two pages of the book, titled What I See, which showed simple captions next to Brooklyn's pictures.
On one page, next to a picture of an elephant in the shadows, the caption reads: "Elephants in Kenya. so hard to photograph, but incredible to see."
On the next page, beside a blurry shot of a crowd at a restaurant, the 17-year-old son of David and Victoria Beckham wrote: "Dinner. i like this picture - it's out of focus but you can tell there's a lot going on."
Alice Jones, arts editor of the i Paper, posted an early look at the book, which is priced at £16.99, and tweeted: "Huge fan of Brooklyn Beckham's terrible photographs and even worse captions."
Francesca Dow, Managing Director of Penguin Random House Children's, told The Independent: "What I See is a book for teenagers, by a teenager, which gives Brooklyn's fans broader insight into his world seen through his unique and creative perspective.
"Teenagers lives are filled with the visual image and we know Brooklyn's photos resonate with his huge young following, who avidly follow his life through his photography. We are proud to bring these images together in a book for a young generation for the first time.
"At Penguin Random House we publish a wide range of voices for all kinds of readers."
David Beckham opens social housing in Somerset
In January 2016 Brooklyn drew the ire of professional fashion photographers after being invited to take part in a shoot for Burberry.
Fashion photographer Chris Floyd told the Guardian at the time that Burberry's decision to employ the inexperienced teenager was a "devaluation of photography" that showed a lack of respect for experienced professionals.
He also said that Brooklyn's jump to professionalism "goes against everything his parents represent".
"David and Victoria Beckham represent sheer willpower and graft," he said. "Especially her, she's climbed that mountain all by herself. They represent hard work and then their 16-year-old year son comes along and it's sheer nepotism. He hasn't done it from hard work, which is counter-intuitive to what his parents represent."
Jon Gorrigan, a photographer who has worked with Esquire, Grazia and the Observer and high profile models, said he expected Burberry would have made things easier for him.
Since the Burberry shoot Brooklyn has been working on the book over the past year, which released via Penguin Books on 26 June.
Join our commenting forum
Join thought-provoking conversations, follow other Independent readers and see their replies