Charlie Cole dead: Tianamen Square 'Tank Man' photographer dies, aged 64
Photographer hid undeveloped picture in his hotel room bathroom after taking it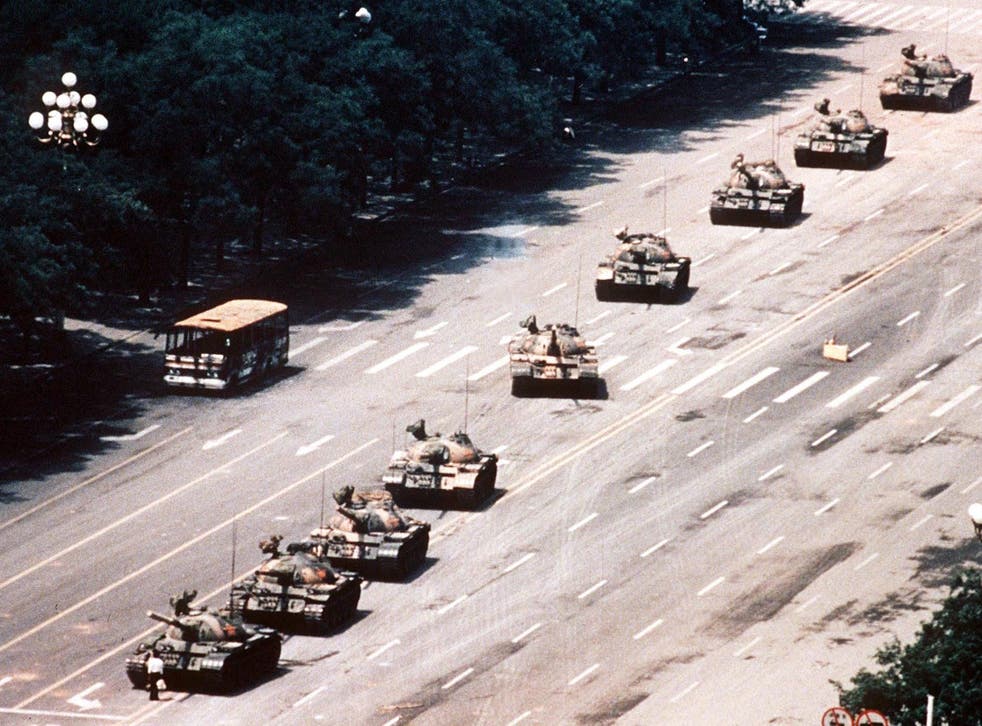 Charlie Cole, one of the people who photographed the iconic Tank Man protestor at Tianamen Square, has died, aged 64.
The solitary figure obstructing a set of tanks in a 1989 pro-democracy protest in China has long been one of the most famous images of all time, and one that represents peaceful resistance.
It happened after hundred of civilians were killed by the 200,000-strong People's Liberation Army in a brutal crackdown on student pro-democracy protesters.
In 1990, Cole – who lived in Bali, Indonesia – won the World Press Photo award for his image.
Cole was a photographer for Newsweek and took the picture with a telephoto lens from a hotel balcony on 5 June 1989.
Three other people caught the image, but Cole's is the one that's framed so the man was featured in the bottom left corner.
Culture stars we lost in 2019

Show all 91
After he took the photo, Cole hid the undeveloped film in the bathroom, knowing Chinese security would attempt to track him down.
Indeed, his room was broken into, but the film was not found. He later spoke of his belief that the protestor would be killed.
Pictures of the Tank Man are still banned in China.
Cole's cause of death is unknown.
Join our new commenting forum
Join thought-provoking conversations, follow other Independent readers and see their replies