Chris Dercon to step down as Tate Modern director
Mr Dercon will be quitting London in two years to take over as artistic director of radical theatre group Volksbühne in Berlin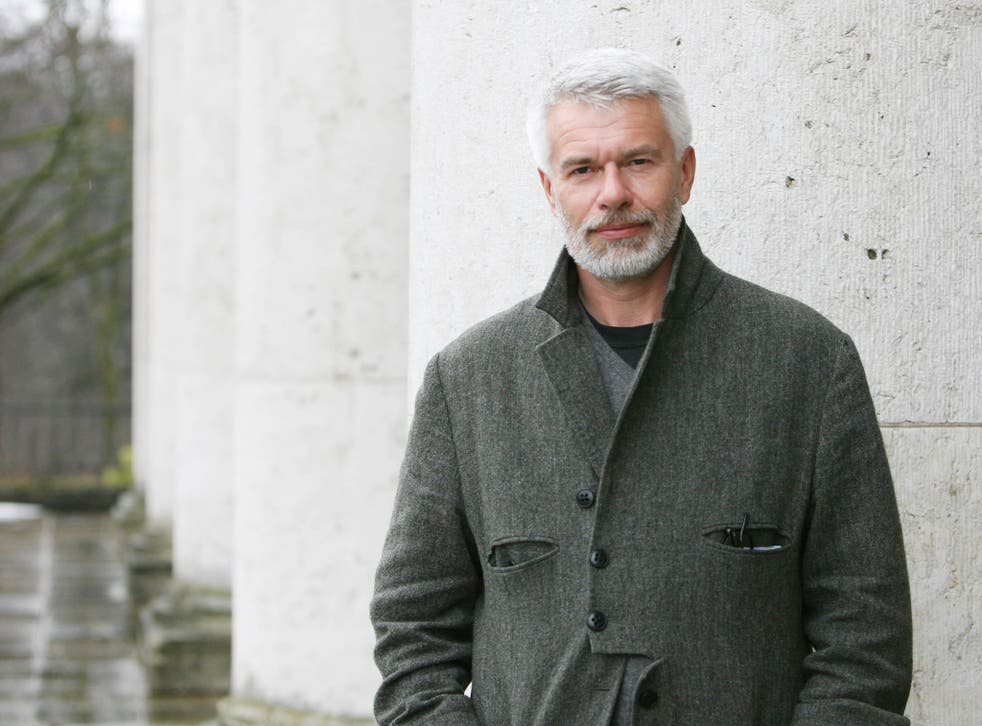 The Tate is losing its second major figure in the space of a month after Tate Modern director Chris Dercon announced he is to leave the gallery in 2017.
Mr Dercon, who joined Tate Modern in April 2011, will be quitting London in two years to take over as artistic director of radical theatre group Volksbühne in Berlin.
Under his directorship, Tate Modern staged some of its most popular exhibitions including Henri Matisse: The Cut Outs last year and a retrospective of Damien Hirst's work in 2012. He also oversaw the opening of The Tanks, a permanent space for performance art at the gallery.
His move follows last month's news that Penelope Curtis, director of Tate Britain, is leaving to join Lisbon's Calouste Gulbenkian Museum in the summer, although the timings of the announcements are understood to be a coincidence.
Top 10 art institutions

Show all 10
Mr Dercon will leave after the new building at the gallery – a £215m 10-storey extension – is completed and will succeed Frank Castorf, artistic director at the German theatre since 1992.
Sir Nicholas Serota, overall director of Tate, said Mr Dercon was helping to open Tate Modern "to a wider world and more diverse audiences" by staging a more international programme with photography, live performance and film.
"We look forward to the opening of the new Tate Modern and until he takes up his appointment in Berlin," he added.
Louisa Buck, contemporary art correspondent at The Art Newspaper, said: "Dercon has certainly been a flamboyant head of Tate Modern, but being flamboyant is no bad thing in heading up a big institution. It's good to have someone with panache, and he's got that in abundance." However she joked: "Some of his speeches could have been shorter though."
She added: "Running something like Tate Modern is to a great extent a managerial, bureaucratic, diplomatic job that a free spirit and wild card like Chris could find restrictive. It's very difficult to head up a big institution like Tate Modern and be free to work with artists, curate and have your finger on the creative pulse."
Michael Müller, mayor of Berlin, announced the news of Mr Dercon's appointment yesterdayat a press conference at the city's town hall.
"The Volksbühne is a great and renowned theatre which has significantly shaped the cultural landscape of Berlin," Mr Müller said. "I'm convinced that Chris Dercon will uphold the success story of the Volksbühne as repertory and company theatre."
Ms Buck said: "He is going from heading up a major arts institution to heading up a radical theatre. But perhaps that fits as he is quite a maverick and cares deeply about creativity and working with artists."
Mr Dercon, a Belgian who joined Tate from his position as director of art museum Haus der Kunst in Munich, said he was looking forward to taking over a theatre with "unique history" and added: "Theatre is about encounters. Theatre creates an open situation of people for people. The theatre should not be afraid of opening up even more."
Tate is now searching for two senior managers and Ms Buck urged it to to consider home-grown candidates.
Register for free to continue reading
Registration is a free and easy way to support our truly independent journalism
By registering, you will also enjoy limited access to Premium articles, exclusive newsletters, commenting, and virtual events with our leading journalists
Already have an account? sign in
Register for free to continue reading
Registration is a free and easy way to support our truly independent journalism
By registering, you will also enjoy limited access to Premium articles, exclusive newsletters, commenting, and virtual events with our leading journalists
Already have an account? sign in
Join our new commenting forum
Join thought-provoking conversations, follow other Independent readers and see their replies