Dame Maggie Smith (reluctantly) agrees to have her portrait painted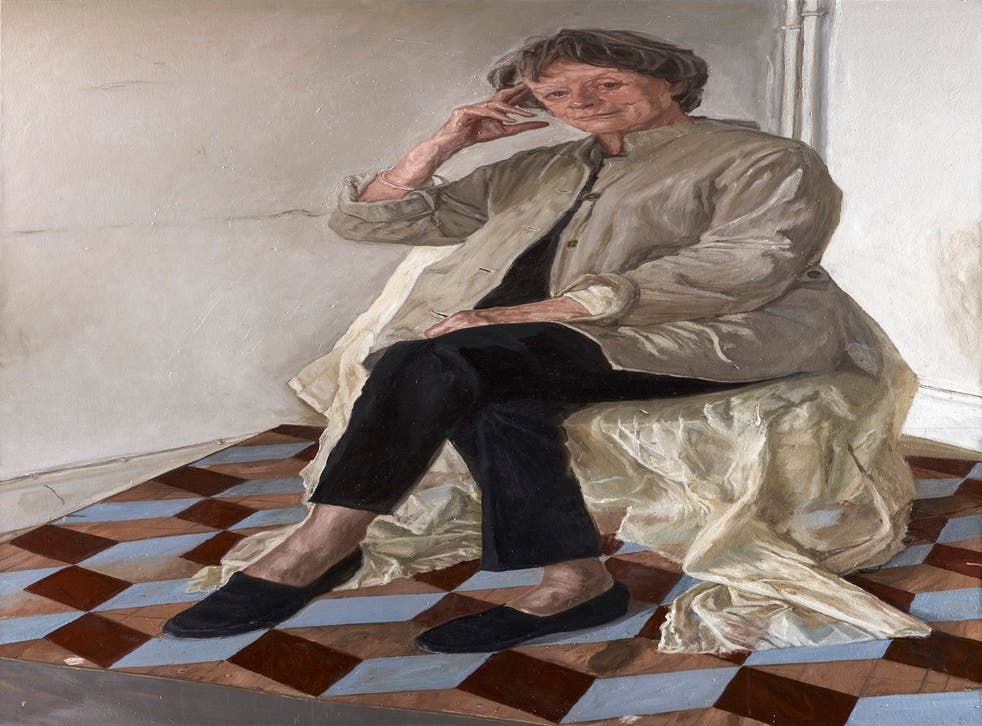 A portrait of veteran actress Dame Maggie Smith has gone on display at the National Portrait Gallery today.
The work, a commission by James Lloyd, is a large oil painting showing the Downton Abbey star wearing a jacket and trousers sitting in a bare studio on a draped chair.
The artist said he had learnt that Dame Smith, 78, had been reluctant to have her portrait painted in the past. "At my first meeting with her, her opening words were, 'Poor you'," he said.
"This was quite the opposite from my own feelings, and everyone to whom I mentioned the commission was extremely envious - I lost count of the number of people who offered to make tea during the sittings!"
Dame Smith, whose most recent television character is the Dowager Countess in ITV's Downton Abbey, has been deliberately portrayed in simple modern dress by Lloyd.
"The background is quite stark, and apart from the patterned floor there is little colour bar the neutral greys and browns. This directs the concentration on to the warm flesh tones of the face. And with a face and character like Dame Maggie Smith's that's definitely more than enough," he said.
Dame Smith made her acting debut in 1952 as Viola in Twelfth Night. After a glittering career in theatre she entered the worlds television and film winning Oscars for The Prime of Miss Jean Brodie (1968) and California Suite (1978). Recent films include the Harry Potter franchise and Quartet.
Join our new commenting forum
Join thought-provoking conversations, follow other Independent readers and see their replies