David Bowie's private £10m art collection goes on display for first time
The 'Starman' singer said in 1998 that art was the 'only thing' he'd ever wanted to own
Jess Denham
Thursday 14 July 2016 14:40 Comments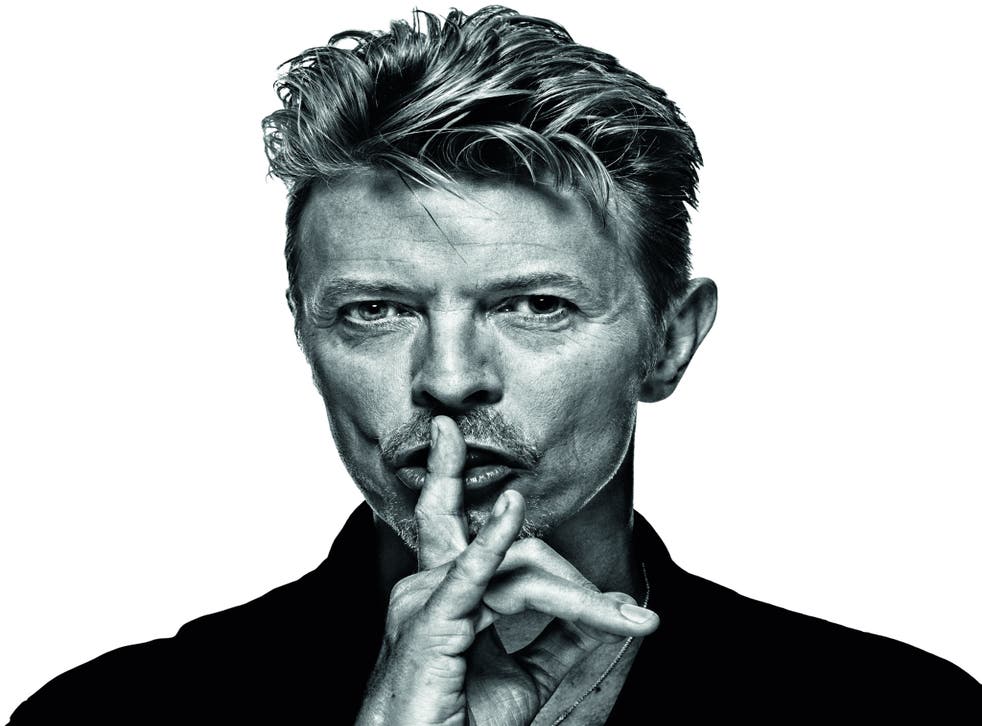 David Bowie is revered as one of the most influential and talented musician's of all-time, but few know how much he loved art. The "Starman" singer, who sadly died of cancer aged 69 earlier this year, was a committed art collector but kept his passion almost entirely secret.
Now, for the first time, Bowie's private collection will be shared with the public at a Sotheby's display in London. It consists of almost 300 artworks, mainly by 20th-century British artists, with an estimated cost of more than £10 million. Paintings by Damien Hirst, Frank Auerbach, Henry Moore and Graham Sutherland feature in the collection, alongside surrealist and contemporary African art. The most valuable of the masterpieces is US artist Jean-Michel Basquiat's Air Power, which is expected to fetch up to £3.5 million when the artworks are sold at an auction in November. Bowie bought the artwork after playing Basquiat's mentor Andy Warhol in the 1996 film Basquiat.
The three-part sale, Bowie/Collector, will also feature more than 120 items of Bowie's 20th-century sculpture and furniture, including a Sixties record player by Italian designers Achille and Pier Giacomo Castiglioni and the Casablanca sideboard from the Milan-based Memphis group's first collection in 1981. While Bowie did not draw attention to his interest in art, he joined the editorial board of Modern Painters magazine in 1994 and interviewed the likes of Tracey Emin and Jeff Koons. He painted throughout his life, immersing himself in the artistic communities of London, New York and Berlin. He helped launch the art book publishing company 21 in 1998 and took part in the infamous hoax which saw him host an elaborate party at Koons's Manhattan studio for a book about an artist named Nat Tate, who it later emerged had been totally made up by his friend, the novelist William Boyd.
Bowie/Collector paintings and sculptures

Show all 19

Bowie told the New York Times in a 1998 interview that art was "the only thing" he'd ever wanted to own. "It has always been for me a stable nourishment. I use it. It can change the way I feel in the mornings," he said. "The same work can change me in different ways, depending on what I'm going through." Bowie's art collection was fuelled by his personal interest and compiled out of passion, a spokesperson from his estate said, adding that he had "always sought and encouraged loans and enjoyed sharing the works in his custody". Bowie's family are keeping artworks of particular significance, but have decided that it is now time to "give others the opportunity to appreciate – and acquire – the art and objects he so admired".
Bowie/Collector will be exhibited at Sotheby's New Bond Street galleries in London from 1 to 10 November, following a series of previews around the world. These will include a three-week exhibition from 20 July to 9 August in London, along with further displays in Los Angeles, New York and Hong Kong. The auctions will take place on 10 and 11 November.
Register for free to continue reading
Registration is a free and easy way to support our truly independent journalism
By registering, you will also enjoy limited access to Premium articles, exclusive newsletters, commenting, and virtual events with our leading journalists
Already have an account? sign in
Join our new commenting forum
Join thought-provoking conversations, follow other Independent readers and see their replies