Edvard Munch's 'Scream' sets auction record
David Usborne
Thursday 03 May 2012 16:55 Comments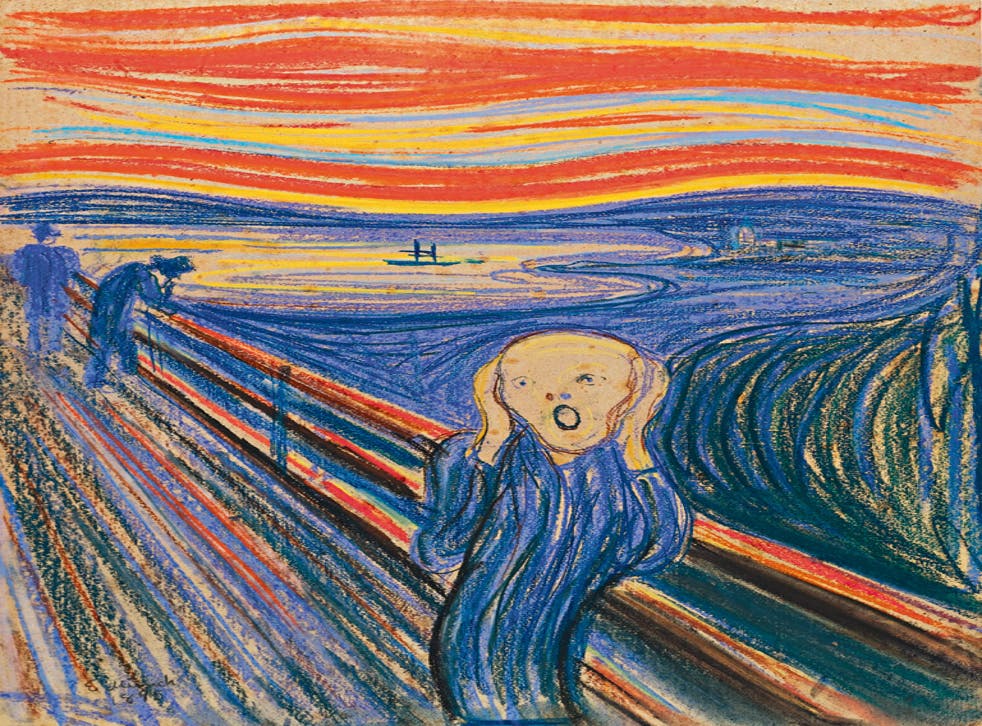 It evokes the worst of human angst but at Sotheby's in New York last night a version of the 'Scream' by Edvard Munch bought something closer to astonished wonder as it sold for $119.9 million, breaking all previous records.
The auction house said that five telephone bidders in the United States and China had competed for the iconic work, sold by a Norwegian businessman to finance plans to build a museum and art centre. There was no word, however, on the identity of the buyer who may choose to remain anonymous.
Offered with an estimated sale price of $80 million, the pastel-on-board work, one of four iterations of the 'Scream' and the only one that had remained in private hands, instantly triggered the hoped-for bidding derby. It now takes its place as the most expensive art piece ever sold at auction. Until last night the highest price ever paid stood at $106.5 million paid for Picasso's 'Nude, Green Leaves, and Bust' at Christie's in 2010.
The other three versions of 'The Scream' are held by two different museums in Oslo in Munch's native Norway. The secrecy surrounding last night's successful bidder suggests it will again be spirited away to the den or library of a private collector rather than hung on the wall of a world-class museum for the public to see.
That such a huge sum was paid will be seen as another mark of the extraordinary buoyancy of the world art market where a few billionaires are always hoping to bag any of a handful of celebrated pieces to become available. Last night's lot was all the more appealing because it as familiar to us as almost any artwork ever produced.
The image of a man under a blood-red streaked sky by a fjord in Oslo clutching his cheeks is "used by everyone from Warhol to Hollywood to cartoons to teacups and T-shirts," noted Michael Frahm of the London-based art advisory service firm Frahm Ltd. "Together with the Mona Lisa, it's the most famous and recognised image in art history."
Moreover, this version, painted in 1895, came complete with a wooden frame chosen by Munch and on it a poem inscribed in red that he wrote and which, he said, inspired the picture. In it, the painter describes himself "shivering with anxiety" as he encountered "the great scream in nature."
With the funds he sought for his museum, Petter Olsen noted the effect the picture has on those who see it never diminishes. "I have lived with this work all my life, and its power and energy have only increased with time," he said. He inherited the work from his father who had been a patron and friend of Munch.
Register for free to continue reading
Registration is a free and easy way to support our truly independent journalism
By registering, you will also enjoy limited access to Premium articles, exclusive newsletters, commenting, and virtual events with our leading journalists
Already have an account? sign in
Join our new commenting forum
Join thought-provoking conversations, follow other Independent readers and see their replies