Emily Ratajkowski selling NFT to 'buy back' her own image
Artist Richard Prince used an Instagram photo of the model for his 'New Portraits' series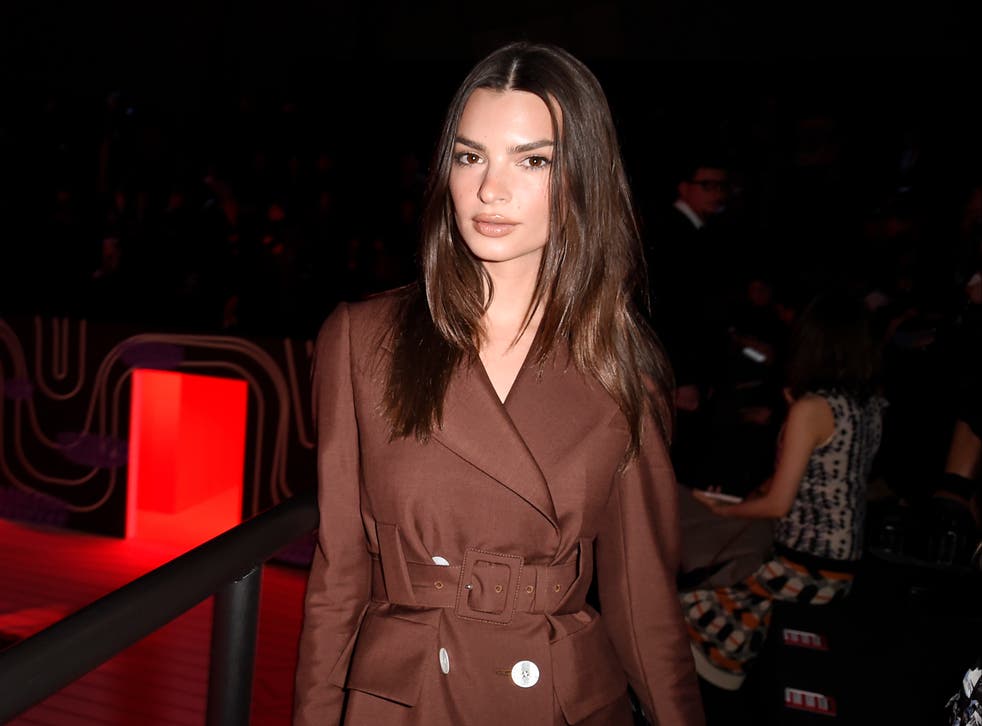 Leer en Español
Emily Ratajkowski is selling an NFT to "buy back" her own image after an artist used it in a project of his own.
The piece, titled "Buying Myself Back: A Model for Redistribution", is set to be auctioned off at Christie's on 14 May, The New York Times reported.
It is meant for Ratajkowski to regain "authority" on how her likeness is used, the newspaper wrote. An NFT (or non-fungible token) is a digital item that exists on a blockchain.
The NFT comes after artist Richard Prince used an Instagram photo of Ratajkowski as part of his New Portraits series, which consists in several Instagram posts printed on canvases.
Back in September 2020, Ratajkowski penned an essay for The Cut documenting her experiences finding out about the series and attempting to regain control of her image.
"[My boyfriend] made me feel like I should be honored to have been included in the series. Richard Prince is an important artist, and the implication was that I should feel grateful to him for deeming my image worthy of a painting. How validating," she wrote.
"And a part of me was honored. I'd studied art at UCLA and could appreciate Prince's Warholian take on Instagram. Still, I make my living off posing for photographs, and it felt strange that a big-time, fancy artist worth a lot more money than I am should be able to snatch one of my Instagram posts and sell it as his own."
According to Ratajkowski's essay, she tried to purchase the first Prince piece using her image that she had become aware of, but it was unavailable. She said she was successful in buying "made another Instagram painting" of her made by Prince.
The image attached to the NFT, according to The New York Times, "is a digital composite showing Ms Ratajkowski, photographed in her New York apartment, posing in front of the Richard Prince painting that hangs in her Los Angeles home."