Forgotten artist of the Industrial Revolution to be reinvented
He deserves to be placed alongside Constable, Turner and the other greats, says curator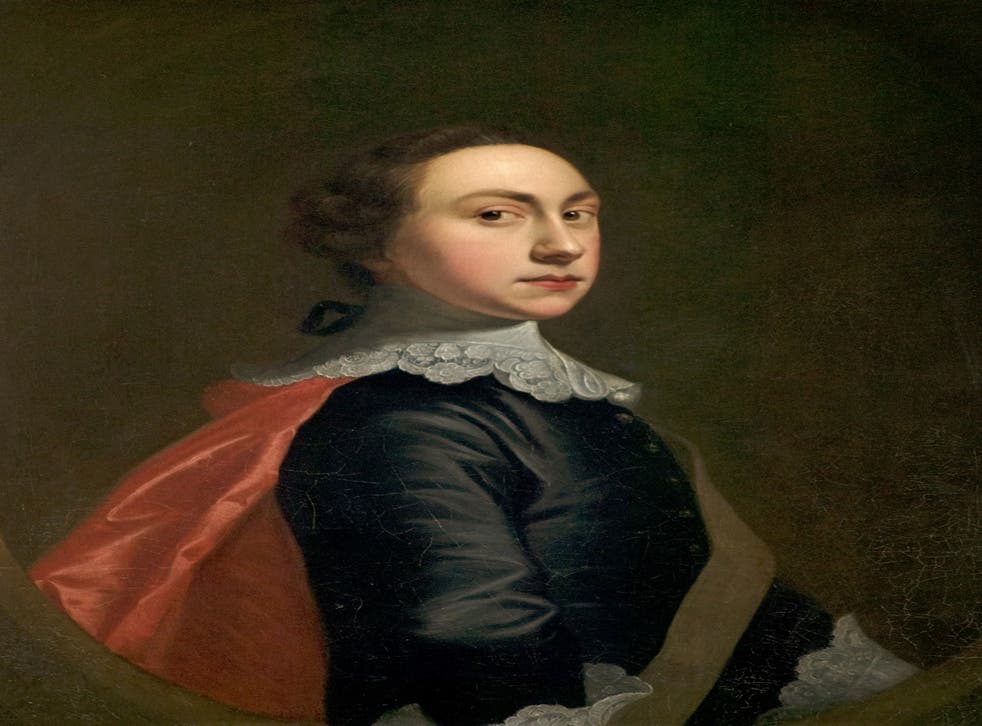 He has been hailed as one of the most significant and innovative British artists from the 18th century, one of the first to capture the spirit of the Industrial Revolution – but, compared to Turner or Constable, few people will have heard of Joseph Wright of Derby.
Now art experts are trying to make Wright as well-known as any of his contemporaries, planning a series of measures beginning with an exhibition in a new study centre in his native city devoted to his work and culminating in a world tour.
Next weekend the Joseph Wright Institute, housed in the Derby Museum and Art Gallery, will open, making hundreds of Wright's sketches and letters available to the public for the first time.
"It's about pushing Wright's profile and getting him a deserved place up there with Constable, Gainsborough, Turner and the other greats, where we believe he deserves to be," said Lucy Bamford, senior curator of fine art for Derby Museums Trust. "It's about bringing Wright back to the people of Derby and the nation."
Speaking of her passion for an artist whose fans included Catherine the Great, Ms Bamford said: "Joseph Wright was well-known in his day, but over time his reputation has waned. That is a real pity and because he was one of the most interesting and innovative artists of the 18th century."
The painter was born in Irongate, Derby, in 1734 and maintained a close link with the city throughout his life. Wright was given the tag "of Derby" by a critic to distinguish him from another artist, and it stuck. He was praised for his use of light and shade and was seen as the first major English painter to be active outside of London.
His work is held in collections including the National Gallery, the Royal Collection, the Tate and the National Portrait Gallery.
The decision to reintroduce the artist to the general public started just over two years ago after Derby's collection of his work was given "designation status" by the Arts Council, which has described Wright as "one of the most significant 18th century British artists".
The designation scheme identifies the "pre-eminent collections of national and international importance held in England's non-national museums, libraries and archives". The status has been bestowed on 140 UK collections including the Pitt Rivers Museum.
In its renovated space, the Derby Museums Trust will now be able to put on display "about 98 per cent" of its collection of 38 paintings and 300 works on paper including "The Alchemist" and "A Philosopher Giving that Lecture on the Orrery". The centre will offer research, exhibitions and activities to raise the profile of his life and work.
The British Art Journal said the artist owed the preservation of much of his work to Derby.
Register for free to continue reading
Registration is a free and easy way to support our truly independent journalism
By registering, you will also enjoy limited access to Premium articles, exclusive newsletters, commenting, and virtual events with our leading journalists
Already have an account? sign in
Register for free to continue reading
Registration is a free and easy way to support our truly independent journalism
By registering, you will also enjoy limited access to Premium articles, exclusive newsletters, commenting, and virtual events with our leading journalists
Already have an account? sign in
Join our new commenting forum
Join thought-provoking conversations, follow other Independent readers and see their replies