Forgotten history of black artists to be uncovered in £700,000 curation project
Hundreds of works to be catalogued in attempt to uncover hidden story of their powerful influence on 20th-century art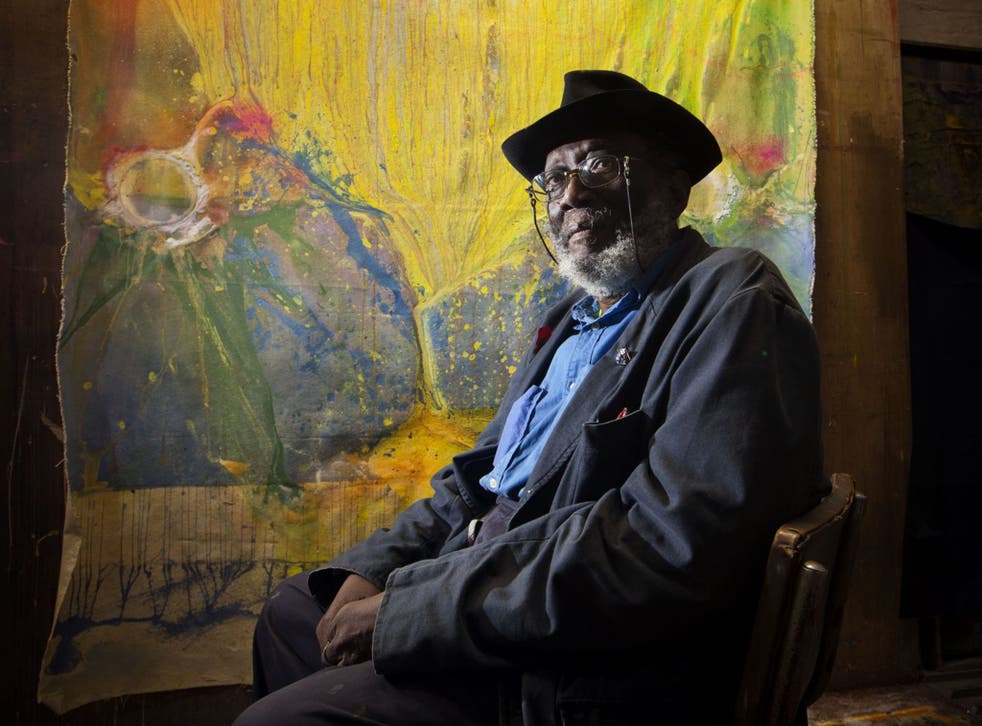 Hundreds of works by black artists held in British public collections are to be catalogued for the first time in an attempt to uncover the hidden story of their powerful influence on 20th-Century art.
A team of artists and researchers will spend the next three years trawling museums and galleries for work by artists of African or Asian descent to piece together the forgotten history of how they worked alongside - and inspired - household names from Marcel Duchamp to Barbara Hepworth.
The £700,000 project, to be launched this week and led by the University of the Arts London, will take investigators to art held in national museums but also locations such as hospitals and municipal galleries to produce an online database of at least 300 works by artists who helped shape the modernism movements of the last century.
The scheme, led by British artist and academic Sonia Boyce, will also seek to break a cycle whereby the focus on black art has tended to emphasise the ethnicity of the artist rather than the significance of the work itself in the broader context of artistic endeavour.
Professor Boyce told The Independent: "Many artists don't want to be framed within a discussion about race. If we look back, these are black artists who went to art school and rubbed shoulders with their contemporaries and played their role in shaping the movements of their day. Without black artists there would be no modernism.
"The paradox here is that we have to identify these artists according to their ethnicity but if we don't start this process a silence will remain about their work. We want to build a base of knowledge about this art to show its role within the broader story of 20th century art."
The project, entitled Black Artists and Modernism and backed by the Tate as well as leading regional galleries, will also include exhibitions and a possible television documentary as the researchers piece together the history of the works, many of which currently lack detailed descriptions of their genesis and significance.
Prof Boyce said she and her colleagues expect to catalogue at least 30 black artists, many of them born in Britain and others who passed through during the last 100 years from locations such as South Africa and the Philippines.
Prominent contemporary artists such as Chris Ofili and Lynette Yiadom-Boakye will feature but much of the work will be about reappraising others whose contribution remains under-recognised.
Among them will be Ronald Moody, a Jamaican-born sculptor who came to London in the 1920s to study dentistry but was inspired to become an artist by the British Museum's collections of ethnographic art. He became close friends with key British sculptors including Barbara Hepworth and Henry Moore.
Another artist whose contribution has often been overlooked is Filipino David Medalla, who moved to Britain in the 1960s and became in a pioneer in kinetic or moving sculptures, including a series of machines that made bubbles. Shortly before his death in 1968, Duchamp, famed for his Fountain urinal sculpture, made a series of works in tribute to Medalla.
Art historians said the effort to catalogue the work of black artists was a necessary step to ensure that the history of their contribution is finally brought to a wider audience.
Kenneth Montague, a trustee of the Tate, said: "This project is a long-overdue, absolutely essential resource. For too long the importance of this work to the British arts scene has been overlooked. This initiative is about legacy, setting the record straight."
The work to compile the database, which will be also linked to the BBC's Your Paintings website, will take researchers to the more far-flung corners of Britain's public art collections.
Prof Boyce added: "No-one has done this before and it's a big undertaking. We need to look at the art collections of universities and few know that the NHS is also a big holder art. It's something of a voyage of discovery to lay a trail for scholars of the future."
Join our new commenting forum
Join thought-provoking conversations, follow other Independent readers and see their replies