Frieze: Co-founder defends 'Ikea for millionaires'
Matthew Slotover rejects criticism that buying art has become little more than rich people showing off their wealth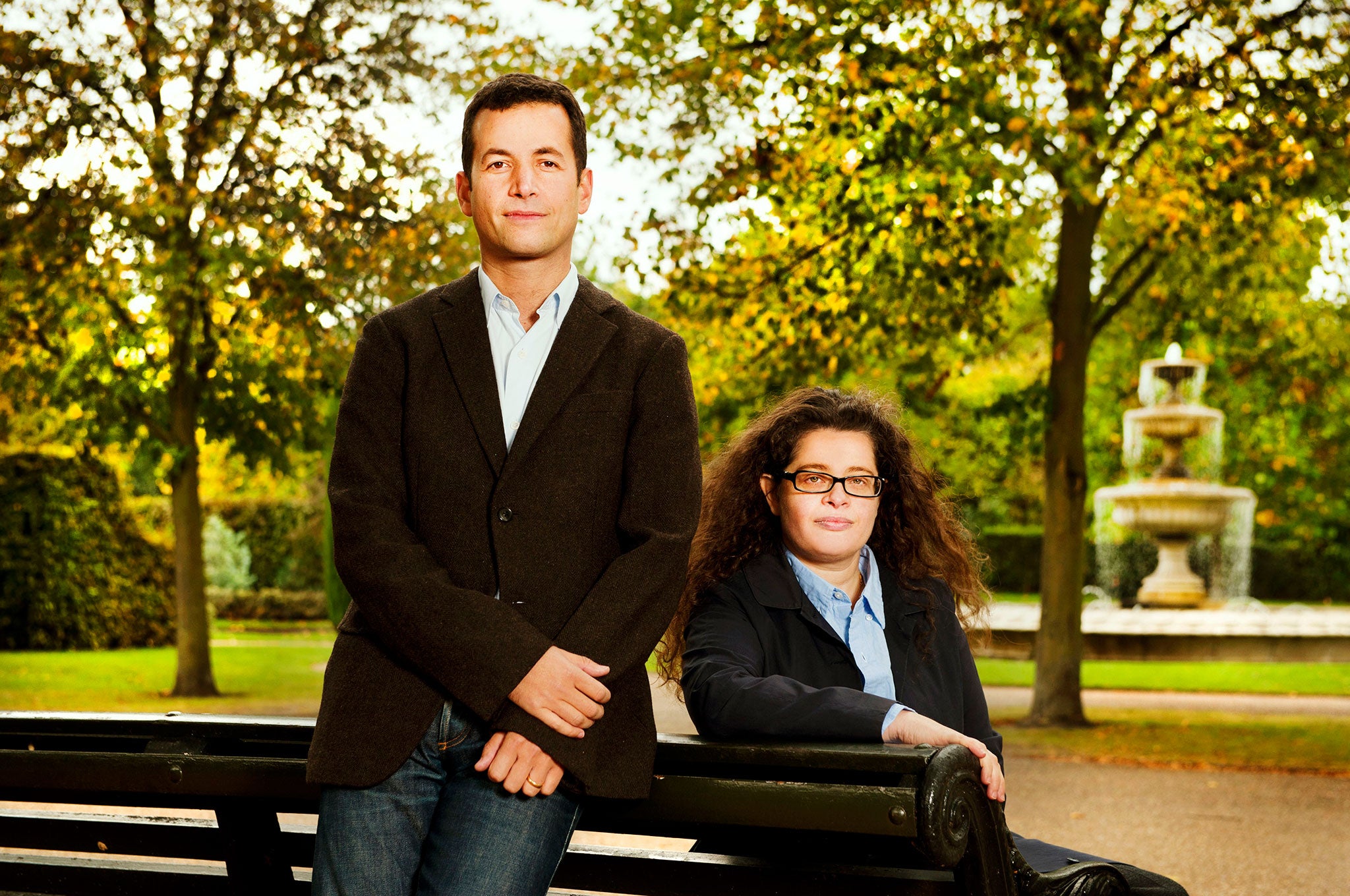 Matthew Slotover has just launched into an impassioned defence of the millionaires who will flood into London this week to buy works by established and rising stars of the contemporary art world.
The co-founder of Frieze, one of the most successful contemporary art fairs in the world, rejects criticism that buying art has become little more than rich people showing off their wealth. "We should be grateful to them," he says. "They are supporting museums and the whole system that makes it all work. That means artists can get a good living."
The 12-year-old fair has become so successful that it has sparked a mini arts jamboree in London each year for the four days that it runs. Hundreds of satellite events have sprung up, as the major international collectors, galleries and artists come to town.
With that success has come criticism, however, that the event is little more than an "Ikea for millionaires". The art writer Sarah Kent once said that it was mostly about "pig ignorant" rich people looking for a safer investment than the stock market. It was more commerce than creativity, she said.
"Most don't see art as purely a display of wealth. For many, there is a genuine engagement and they want to support the culture, and enrich their lives and engage in lifelong learning," Mr Slotover says. "They could go and buy planes or yachts or cars, which wouldn't do any of those things. It's a minority of the wealthy that decide to buy art. If you look through the Sunday Times Rich List, most are not art collectors."
He also rejects claims that the fair is over-commercialised. "Of course, it's commerce, because it's all for sale. But to say that it's not creative is inaccurate. We could have run the fairs in a more commercial way and made higher profits, but it would have had less of a cultural impact.
"We don't want that to be forgotten. We feel really strongly there's a cultural, intellectual and city-conscious aspect as well. If it had just been pure commerce, like an auction house, it would not have been interesting to us."
Among the stands at this year's fair, which runs from Wednesday to next Sunday, Gagosian's gallery has been turned into a playground, which visiting children can climb on and Hauser & Wirth has commissioned Mark Wallinger to recreate Sigmund Freud's London study.
The majority of visitors to the show do not buy art, Mr Slotover says. "They don't think of it as a commodity. They just want to see what's going on. We sell out all our tickets in advance." Nor are purchases confined to super-rich collectors. Some works sell for less than £100, and the entry point for galleries is about £2,000; the average work goes for £20,000. "People will be able to find stuff at the younger galleries with younger artists. The idea that it's all big prices worries me: it drives people away."
Mr Slotover has bought at least one work every year. "In the first fair, one of the galleries asked if I had bought anything, and I hadn't. They said: 'If you're not going to buy anything, who is?' I did and got hooked."
Mr Slotover and his co-director Amanda Sharp are stepping down from running Frieze London and the sister fairs Frieze Masters – a historical art fair that runs in London at the same time – and Frieze New York.
The pair launched Frieze Magazine in 1991 and set about covering the rising stars of the British art scene including the YBAs. The launch edition had the first magazine interview with Damien Hirst. The artists' timing, says Mr Slotover, "was spot on". "You get points in different areas of culture at different points in centuries. They had amazing ideas, making art no one had seen before and taking up spaces no one had seen before with increasing ambition, month on month," he says.
In 2003, they launched Frieze London as there was no showcase for international contemporary galleries. The key to success, he says, "is putting the walls up in the right place". At the beginning, walls proved a stumbling block: the builders failed to finish in time. "They were screaming at us, calling us amateurs," he admits.
The opening night proved equally stressful. "We got the traffic management wrong and there were huge queues going through Regent's Park," he says. "Security started getting anxious about the numbers and aggressive with major collectors. Quite a few people turned around and left."
By the third year, the fair was firmly established. "It got to the maximum size and was threatening to get out of control," the co-founder says.
Frieze's rise has coincided with the rise of London's prominence on the art scene. The opening of Tate Modern three years earlier, as well as an economic boom and the opening of international dealers' galleries in the capital such as the Gagosian, Hauser & Wirth and Sprueth Magers all contributed; some have also credited Frieze's influence.
"London's status has increased but I wouldn't put it down to the fair. We provide a focal point but there are bigger macroeconomic reasons," Mr Slotover says.
"We're lucky that the fair has lived through a period which has seen London grow. There have been changes in other cities as well, but London started from a much lower base. It had further to go. It is so much more international than it used to be."
Join our commenting forum
Join thought-provoking conversations, follow other Independent readers and see their replies