From Grapefruit to Acorn: Yoko Ono publishes book of 'instructional poems'
Patricia Reaney
Wednesday 03 July 2013 09:19 Comments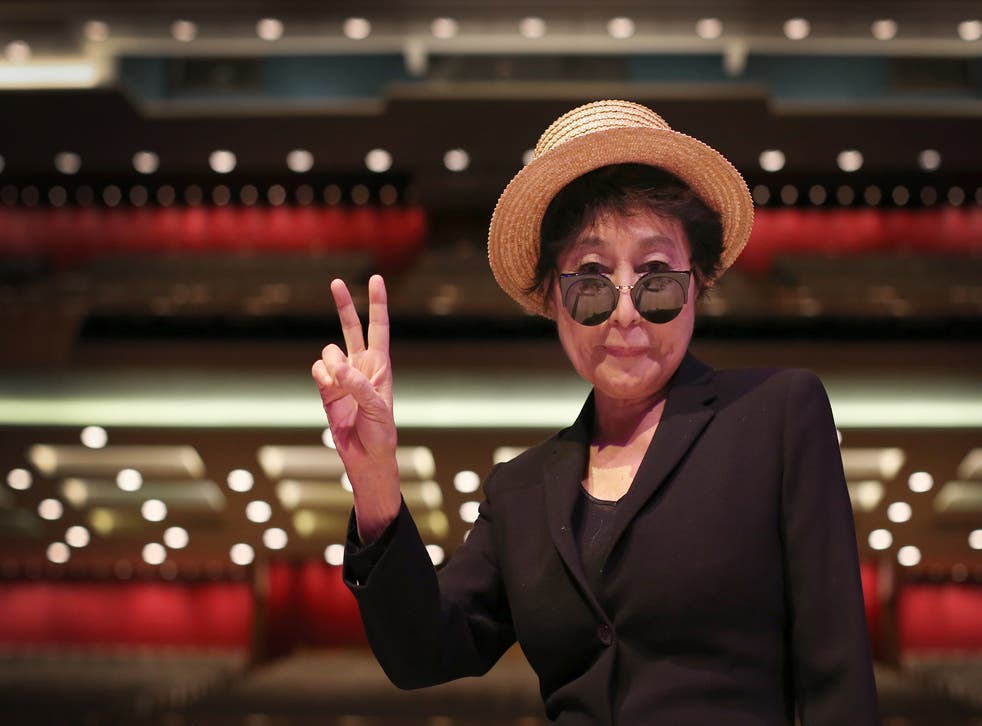 Nearly 50 years after writing the conceptual art book Grapefruit, writer, artist and peace activist Yoko Ono has released a sequel that she hopes will inspire people and get them thinking and reading.
Acorn, a book of 100 "instructional poems" and drawings that will be published on July 15, goes back in time, according to the widow of Beatle John Lennon, because it is something she originally created for the Internet in the 1990s.
Each day, for 100 days, she communicated a different idea for people to explore. She has now compiled them in a book.
"I like the idea because many people are not reading books anymore. They are just going to the computer," Ono, who turned 80 earlier this year, said in an interview.
"I'm going back this way because I really believe reading a book is a totally different experience from just going to the Internet and the way it goes into you - the information, the communication."
Each instruction is accompanied by a dot drawing that gives readers "further brainwork," Ono said. The instructions and the illustrations challenge readers to look at the world around them in a different way.
Sky Piece VIII
Sit under a blue sky.
Keep your head open
and empty.
Let ideas come into you.
Cherish them.
Like Grapefruit, which was published in 1964, Ono's newest book is divided into sections such as Sky Piece, Work Piece, Watch Piece and Cleaning Piece. She described each instruction as "poetry in action."
Although she was initially worried that Acorn would not be as good as its predecessor, she thinks it may be even better.
"I think that on an organic level, this is a more refined piece," she said.
In addition to her literary pursuits, Ono, who famously staged "bed-ins" for peace with Lennon in Amsterdam and Montreal in 1969, is still campaigning for causes she believes in.
Earlier this year, she tweeted against gun violence and posted a photograph of the blood-stained glasses that apparently were worn by Lennon when he was shot to death in New York in December 1980.
Reuters
Register for free to continue reading
Registration is a free and easy way to support our truly independent journalism
By registering, you will also enjoy limited access to Premium articles, exclusive newsletters, commenting, and virtual events with our leading journalists
Already have an account? sign in
Join our new commenting forum
Join thought-provoking conversations, follow other Independent readers and see their replies